Luc Delany, International Social Games Association CEO, responds to Peter Naessens' article published in the May issue of Casino Life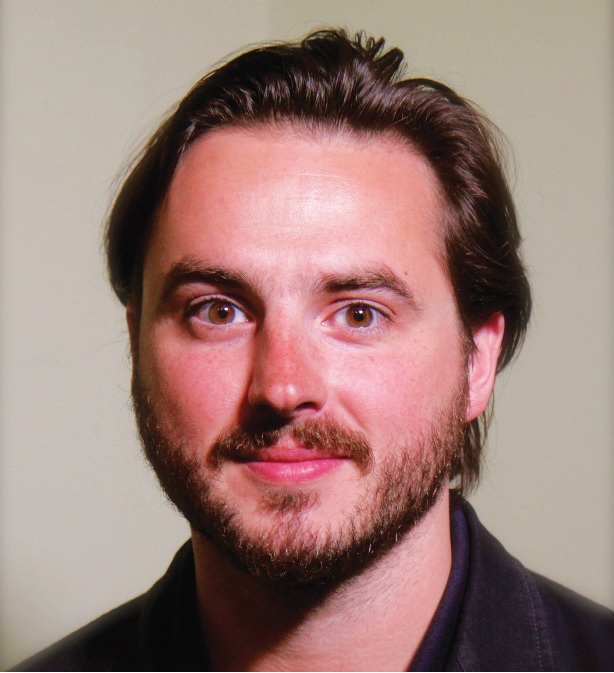 In the May 2015 issue of Casino Life (pages 32-33), Peter Naessens of the Belgian Gaming Commission raised the subject of underage social gam(bl)ing, citing the case of a 15 year old boy who lost more than €20,000. What follows is the response from the ISGA's Luc Delany.
Let's take stock 
It doesn't take much to see the prolific growth of social games. Games like Candy Crush and FarmVille are a part of our everyday entertainment. Inevitably, success has led to a more saturated western market. Many investors' eyes have turned to Asia which accounted for 80% of market growth in 2014.
As the market in Western Europe has matured so has the policy environment. We have guidance on responsible use of in-app purchases from consumer and advertising regulators across Europe.
The UK Gambling Commission (UKGC) was one of the first gambling regulators to look into social games. In January 2015, the commission concluded its three year scoping and found "no compelling reason" to impose additional gambling regulation on the sector.
Key factors cited include:
• The consumer protection legislation which already regulates social games;
• The absence of "cross-marketing" to convert players to real money gambling from social games; and
• The absence of evidence that social games are a cause of gambling.
Despite an increasingly well informed global policy environment, misunderstanding, myth and hypotheses about the use and impact of social games has continued. They can be summarised as follows. Firstly, the failure to recognise the extensive consumer regulation that already governs the sector. Secondly, the claim that social games are a cause of gambling in young people.These misunderstandings were highlighted in Peter Naessens's piece on social games in last month's edition. The risk is a call for disproportionate regulation, which would remove social games from the established pan-European regulatory framework proven to protect consumers.
Tackling overspending 
Social games are based on the freemium or "free-to-play" monetisation model — meaning that access and play is free, with certain additional and special features available for a fee. This business model, already established across other sectors, did catch some parents and children unawares leading to criticism and regulatory scrutiny. In plain terms, some children were overspending without their parent's consent. Concrete action has followed.
In 2013, the European Commission launched a review of concerns surrounding in-app purchases, which involved consumer regulators across Europe. At the same time, the Commission published extensive guidelines for developers and platforms based on existing European consumer protection law. The action concluded in July 2014 citing real progress.
A positive outcome of media and regulatory attention is that it has driven improvement. Platforms now provide extensive parental controls to limit in-app purchases expenditure. At the ISGA, we updated our Best Practice Principles, designed to uphold industry responsibility amongst social games businesses, to incorporate the EC's guidance.
So what should we take from all of this? Firstly, that comprehensive guidance now exists for social games businesses and the platforms they operate on. Secondly, that this is fundamentally a consumer protection issue. It is about fair, clear and accountable commercial practices — not "social gambling."
Advertising and consumer regulators have recourse to a fully harmonised framework of directives that cover social games as an "information society service." E-Commerce, Consumer Rights, Data protection, E-Privacy and Unfair Commercial Practices amongst others. We also need perspective. Incidences of heavy spending in games are no higher than in other goods and services. As the UKGC has observed, although games developers should not be "complacent" about the "people at the extreme" spending large amounts of money and time, "the vast majority of social gamers spend very modest amounts of time and money."
Dispelling social casino myths
As readers are no doubt aware, social casino games offer no real money rewards and have no requirement to pay to play. As is typical of all types of social games, the vast majority never make an in-game purchase. There is simply no evidence that these games cause young people to gamble. In the first place, social casino games are renowned for appealing to older and middle aged players. There is extensive industry and independent data verifying this. Last year we granted a research team access to a large-scale data snapshot of our member's social casino games covering in excess of 12 million players. Only 0.74% (90,665) of players were found to be under 18, and only 0.56% (505) of this group paid to play. This means that out of the total pool of players (12m), only 0.004% were paying under 18's.The UKGC undertook their own major data research, which generated similar findings.
The minute number of under 18's playing, let alone paying to play, these games must put serious doubt on any claim that social casino developers aim to "exploit" young people.
Secondly, there is no evidence that social games have increased gambling activity. For example, in the UK recent gambling behaviour reports show that rates of underage gambling participation have actually declined in the UK between 2007 and 2014. This is of course during a period when the social games phenomenon has skyrocketed. There is also no evidence that social games are a cause of problem gambling.
The risks of gambling style regulation 
It is worth briefly considering the consequences of gambling style regulation for our sector for games developers and players.
Social games in Europe are covered by established pan-European regulation. Steps that make it harder to access games will drive consumers away from responsible social games businesses, which properly comply with consumer protection standards.
Classifying social games as gambling raises many unanswered questions. Which games are in or out? Does any game partly based on chance fall in or out of given regulatory regime? Who decides this? Virtually all games use a range of chance and skill and many of the most popular titles are primarily chance based.
Finally, we should not forget that today's European digital economy is increasingly inter-connected. If developers leave, tech investment is likely to follow.
This feature was arranged by Damien Connelly Features Editor Casino Life Magazine