Caesars Entertainment's Eileen Moore-Johnson caters to different, evolving audiences on the Las Vegas Strip by David McKee
Some casino executives are sprinters, zipping from property to property and company to company. Caesars Entertainment Regional Vice President Eileen Moore-Johnson is a marathon runner, having been with the casino giant since 1999. In her present capacity, her portfolio encompasses resorts, great (Flamingo Las Vegas and its 3,400-plus rooms), small (The Cromwell, 188 rooms big) and somewhere in between (The Linq). Moore-Johnson got her start in hospitality at the age of 15, at the Hotel Thayer at West Point Military Academy, in upstate New York.
After graduating from Cornell University, Moore-Johnson marched steadily through the hotel industry, arriving at Caesars two decades ago, when it was still Harrah's Entertainment, to help roll out a new revenue-management system. The rest is history. "I was drawn to yielding and pricing early in my career," she told Casino Life. "It's such an amazing feeling to know you are driving the profitability of the entire property and get a scorecard every morning of how you performed."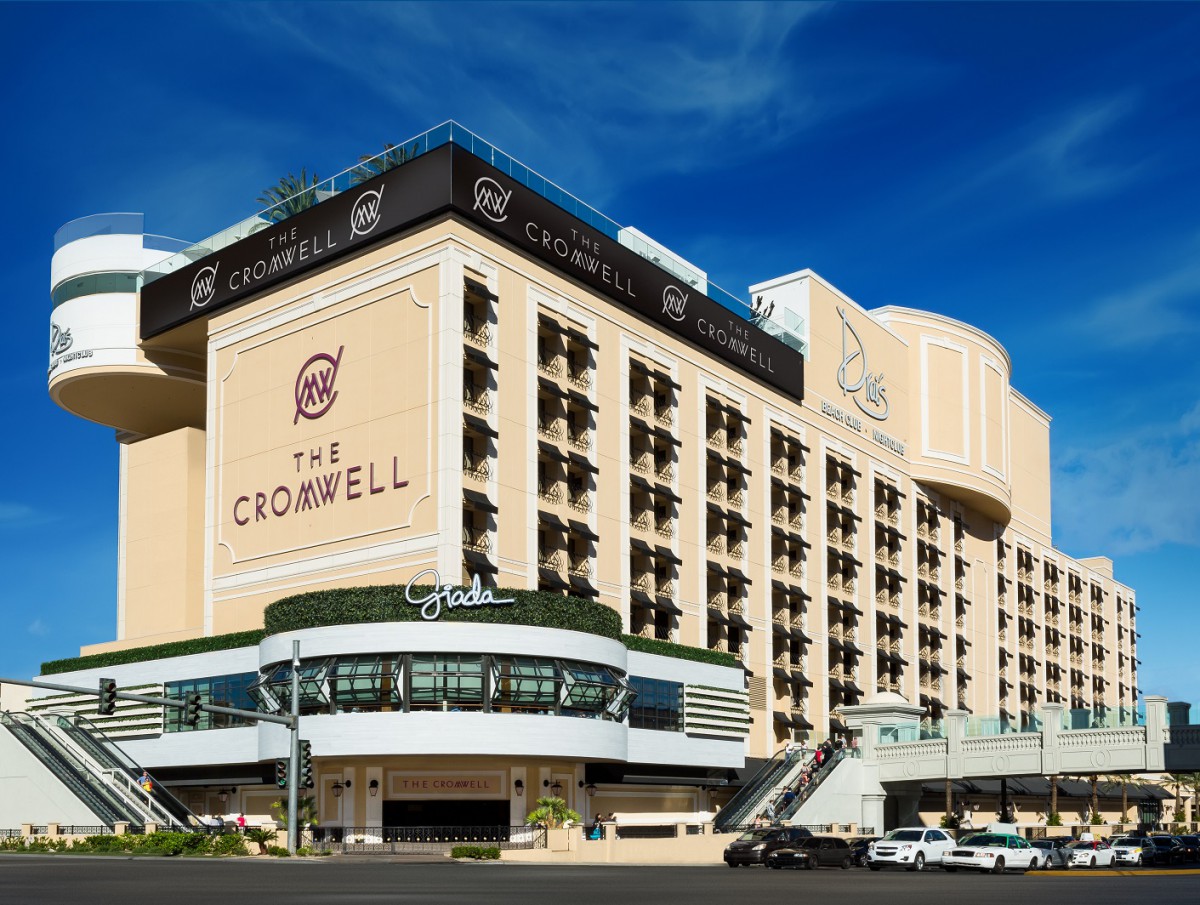 Nowadays Moore-Johnson has many other challenges to face, whether they may be the retail mix on the Linq Promenade or the rollout of new guest-service technology. A founding member of Global Gaming Women, Moore-Johnson personifies its goals. It was the ability to achieve aforesaid goals at Caesars that drew her to the company – and which provided the jumping-off point for our interview.
Twenty years is a long time to be an executive with one company in the gaming business. What has kept you at Caesars?
The number-one reason is that the company is always run as a meritocracy. What that means is that great opportunities are given to people who put up results and it's not based on politics or who you know or what you look like. So having the ability to change roles and jobs and departments every three to four years has kept me loyal. In any career, if you've got the opportunity to change things up and learn some new skill sets—I've moved with the company four times to different regions—that's just a growth and experience you wouldn't get in a lot of other places.
What lessons have you carried over from your years at the Fairmont and Waldorf-Astoria?
Working at large, iconic properties like the Waldorf and the Fairmont really taught me the importance of a brand and creating an experience that customers have really been dreaming about. So our customers work hard all year long and save up their money to come and visit us. The Flamingo's an example of another legendary brand. They have in their imagination how that trip's going to go—that first-date trip, that anniversary trip, their bachelor party, their bachelorette party—and it's our job to make their journey through the resort live up to that ultimate dream. Having that core in hospitality, finding out what your brand is about and being able to execute it, that makes a really exciting experience for your guests. Once our team members see that bride who's just been blown away and had her dream wedding out in the gardens at the Flamingo, or it's New Year's Eve, we're getting ready to welcome over 200,000 people who come to revel with us and party on the Las Vegas Strip. It just is a really great experience for our team members to share in that with our guests.
Are casino-hotels becoming more of a luxury destination and would The Cromwell be an example of this?
The Cromwell's definitely upscale but I wouldn't say it's luxury. It's a boutique brand for us, with only 188 rooms. It has more of a curated experience. Guests that are coming to The Cromwell are going to see the same employees right across their stay. They're going to get to know them and learn a little about them. As an example, we don't wear name tags at The Cromwell because the place is so small that you're going to run into staff and our employees are trained to introduce themselves and really let their personality shine through. They don't have a scripted line that they have to follow. An experience that is unique like that is what travelers are coming to expect, rather than just upscale luxury and the grandeur that we see in some of the higher-end properties. In Las Vegas, we have a lot of properties that are in that upper echelon and continue to be built on the Las Vegas Strip. But there's an opportunity for properties like Harrah's, The Linq and Flamingo to really grow because they're really addressing that next tier of customers that want good value, something affordable but still have a fantastic vacation.
How would you describe the respective niches targeted by the Flamingo Las Vegas, The Linq and The Cromwell?
The Linq is definitely geared toward Millennials. We have a tagline that says, "We're a Millennial playground." You can find any thrill, entertainment or experience that you're looking for, whether it's riding our zipline that goes across the Promenade or taking a thrilling ride on the High Roller, which is the world's largest observation wheel, to playing some futuristic casino games. We have skill-based games. We have an interactive sports book called The Book and a lot of really great features at The Linq. We've been able to demonstrate a high propensity for Millennial travelers. While that's been a demographic that's been tough for some other brands to break into, we show a very strong preference with that customer.
Then we've got the Flamingo, which is much more all-encompassing. We're the 15th-largest hotel in the world with over 3,400 rooms. We really need to service a lot of different demographics here. So we talk about the Flamingo having something for everyone with fun being the mainstay of that. Also, we have a huge, international guest visitation. They know the brand. We're the oldest and longest-operating on the Strip. We just turned 73 years old on December 26 and of course we have our famous roots with Bugsy Siegel, our famous founder here at the Flamingo. That creates a huge amount of brand pull. We have guests around the globe that want to see a piece of authentic Vegas history. We're really in Phase Two of an over $150 million renovation of the property, so it's a resurgence of its global, iconic status and when these people come back to the Flamingo to see the property all redone it's been really tremendous for them.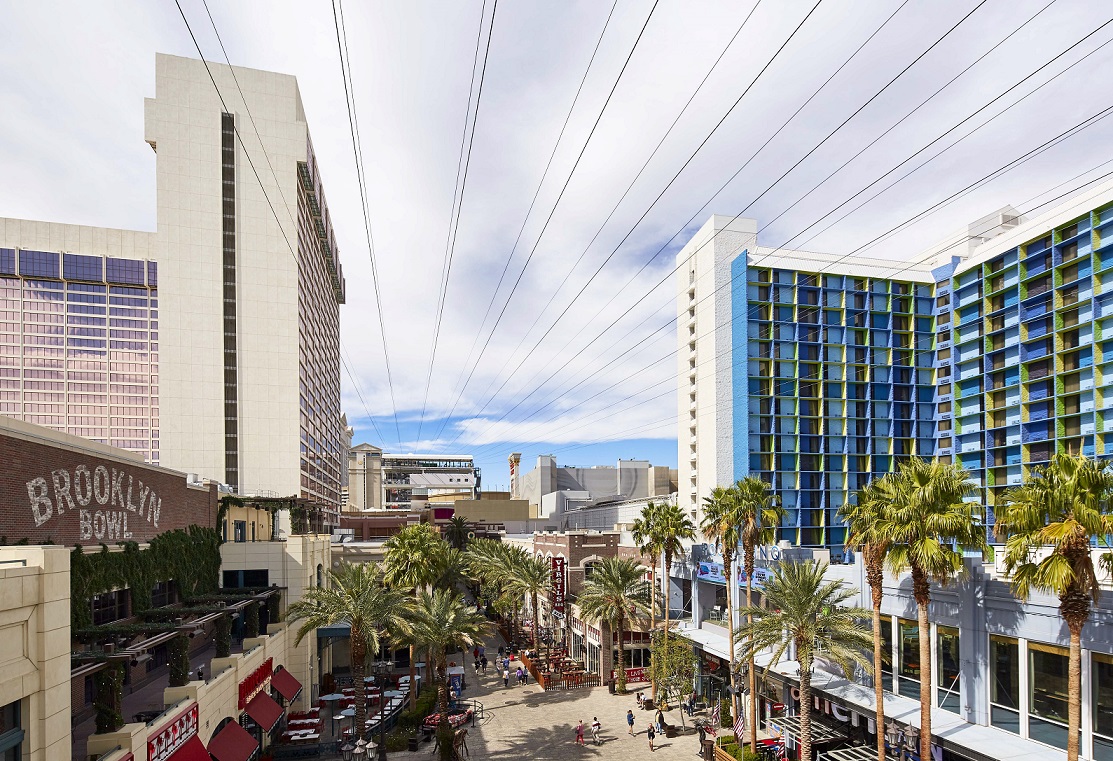 Right now we're in the process of redoing a lot of our food and beverage, which will create a lot of energy and excitement right off the casino floor. The most exciting project that I have going on is a $10 million steakhouse that will open in early 2020, called Bugsy's & Meyer's Steakhouse, and you will actually enter through a bakery façade and the hosts will bring you through the kitchen so you can see the sights, sounds and smells of everything happening there. It's a throwback to our founder and his business partner, Meyer Lansky. It's a resort-style steakhouse. Instead of an older, traditional, male-looking steakhouse, this is like a resort. It's got a tropical feel to it and we're super-excited to get that venue open. It also has a speakeasy in there called the Count Room. That definitely has a nod to our casino heritage and being the first casino built on the Las Vegas Strip, and everything else being built around us.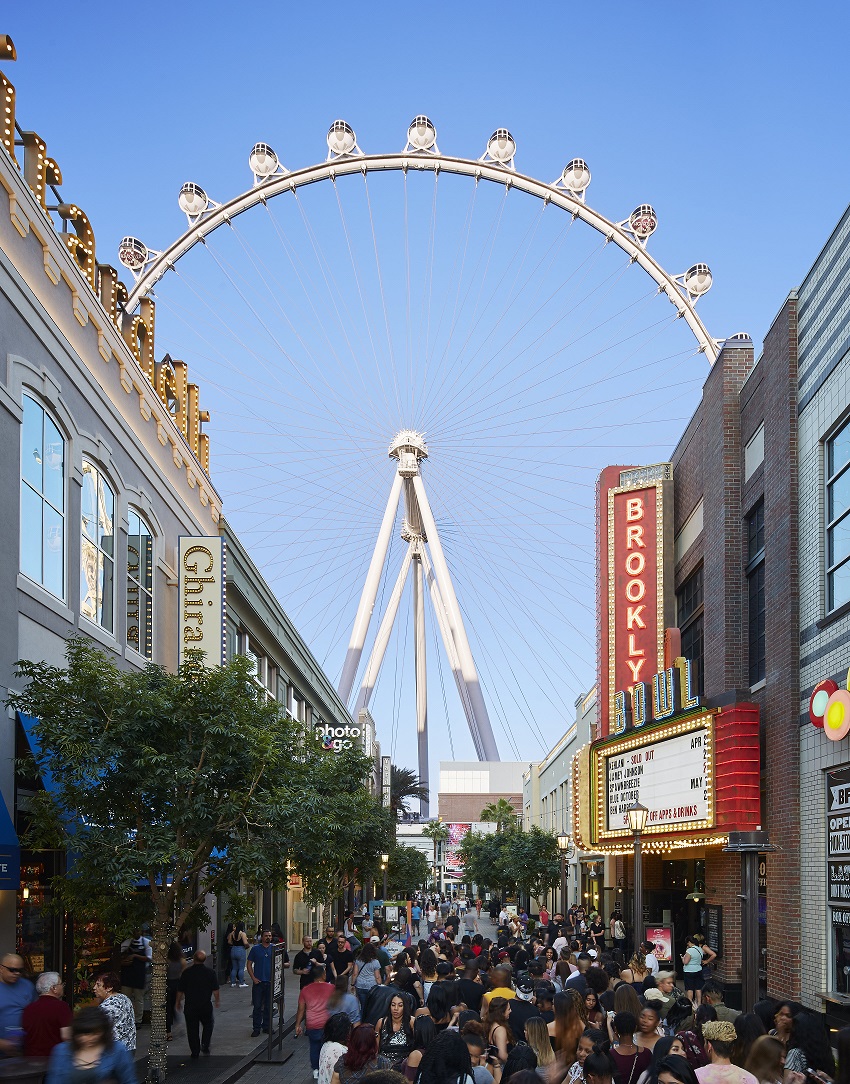 Then at The Cromwell, like I said, it's a more curated travel experience. We prioritize service. At The Cromwell we have some of the highest service scores across the Caesars family of brands and we really deliver a highly engaged experience for customers that don't want to be in that massive, integrated resort. They want to have a boutique, lifestyle experience.
In terms of entertainment at the Flamingo, is there life after Donny & Marie?
Yes. Of course it was very sad to see them go. I was at their final show. They did 1,170 shows, which is just tremendous and an amazing, 11 year run. Even up to their final performances, we had sellouts every single night. Tickets were being re-sold for thousands of dollars. So it's the end of an era for the Flamingo. But I'm excited to say that our showroom is one of the hottest tickets in town. Starting in January we're going with RuPaul's Live Drag Show. It's his first production here in Las Vegas, which you know is the entertainment capital of the world. The amount of fanfare that we're receiving for the show is huge. I couldn't believe it, from the media and Ru's fans from all around the world. So that's a tremendous amount of excitement that starts in a couple of weeks here.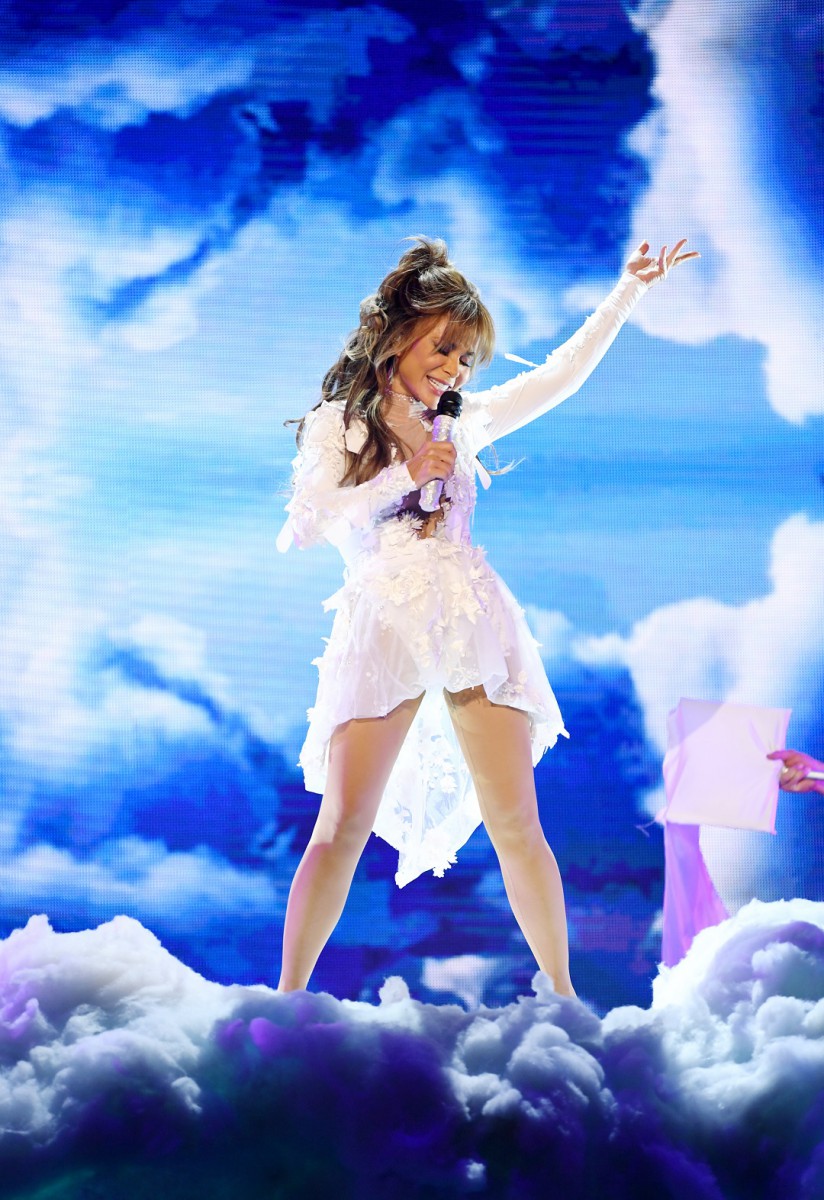 We've also had headliner Paula Abdul. She's in-house right now, telling her story through music and dance. She's obviously a very famous choreographer with a ton of number-one Billboard hits. She goes through all of her hits plus her upbringing in Los Angeles and her start as a Los Angeles Lakers cheerleader, all the way up to choreographer to the stars, like Janet Jackson and then to becoming a number-one-hit recording artist herself, an original pop artist. Then we've also got CeeLo Green, a Grammy-award-winning artist who will be coming to the Flamingo in the spring and a couple of other unannounced deals. So there's a lot of exciting entertainment that will be coming to us starting right away in 2020.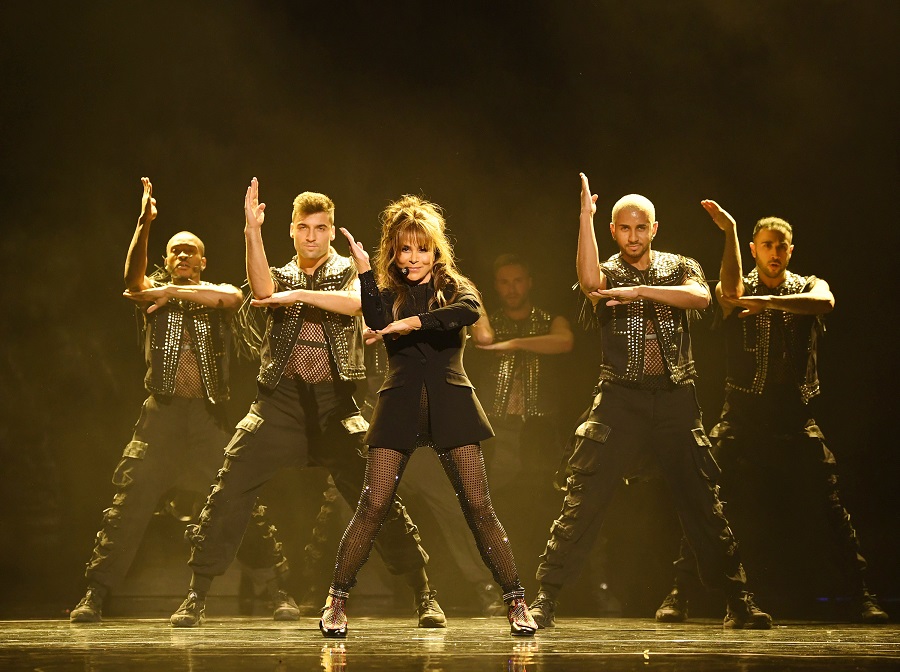 What makes The Linq so popular with Millennials?
I would say that the fact that there's something new around every corner. There are attractions. There's the live entertainment that we're offering. We're one of the few interactive sports books where we have a fan cave that you can rent out and have up to 20 of your friends sitting around. In addition to watching four or five different screens of sports that you customize, we have X Boxes there. You can play e-sports and maybe play someone who's back home that didn't come on the trip with you, while you're watching your sport. Then order food directly to your fan cave right off of a laptop. It's a kind of on-demand, futuristic service. There's offerings that are geared to a really technology-savvy customer who wants to have fantastic service at an affordable price.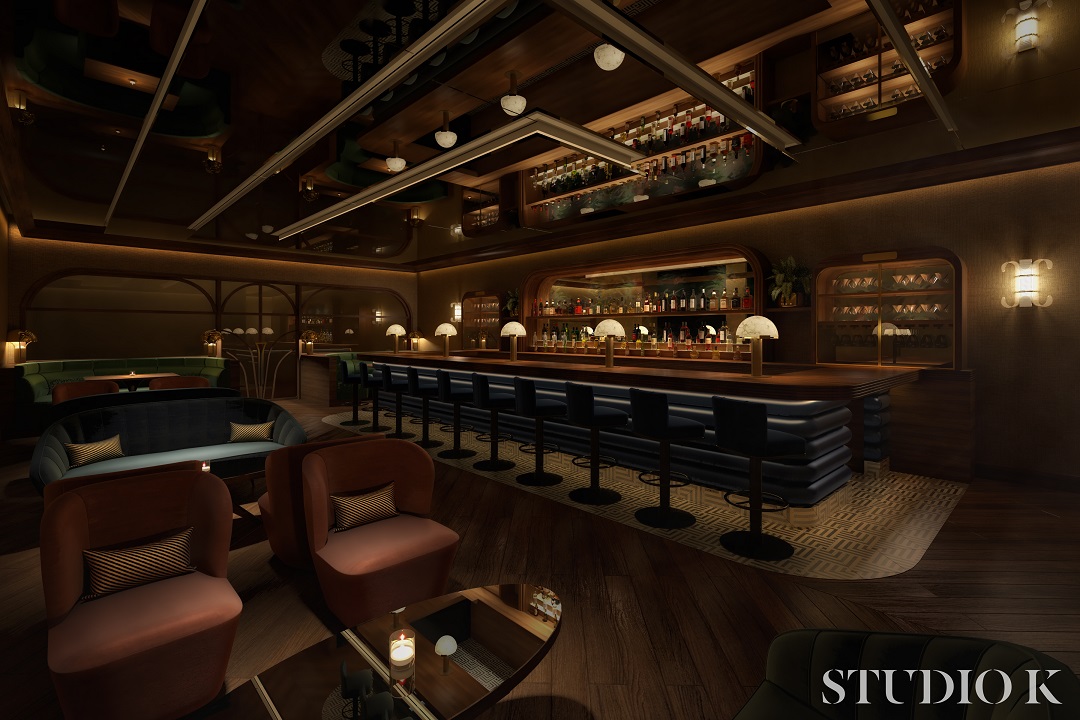 Image: Mobster-Themed Bugsy & Meyer's Steakhouse Debuts With a Speakeasy 
What are the latest enhancements to the Linq Promenade?
The Linq Promenade has a couple of exciting new tenants. We just opened up I Love Sugar, which is a massive candy store and it's in that anchor spot, right where you turn the street corner and look down [the Promenade], so it's really lit up the entire street. We've also opened a brand-new attraction called the Ice Bar that has an amazing array of ice sculptures. You actually don your arctic gear and go into a bar to be entertained, and then walk through an arctic ice-sculpture village. That's been very popular. We've got the zipline that's getting 600 riders a day. We've got new restaurants as well. We've had Favorite Bistro, which is a French bistro, and Maxie's Deli. Of course, we've got Yardhouse that's been there and we've got In-N-Out Burger, which is one of the most-visited In-N-Out Burgers in their entire portfolio. It's the only In-N-Out Burger without a drive-through.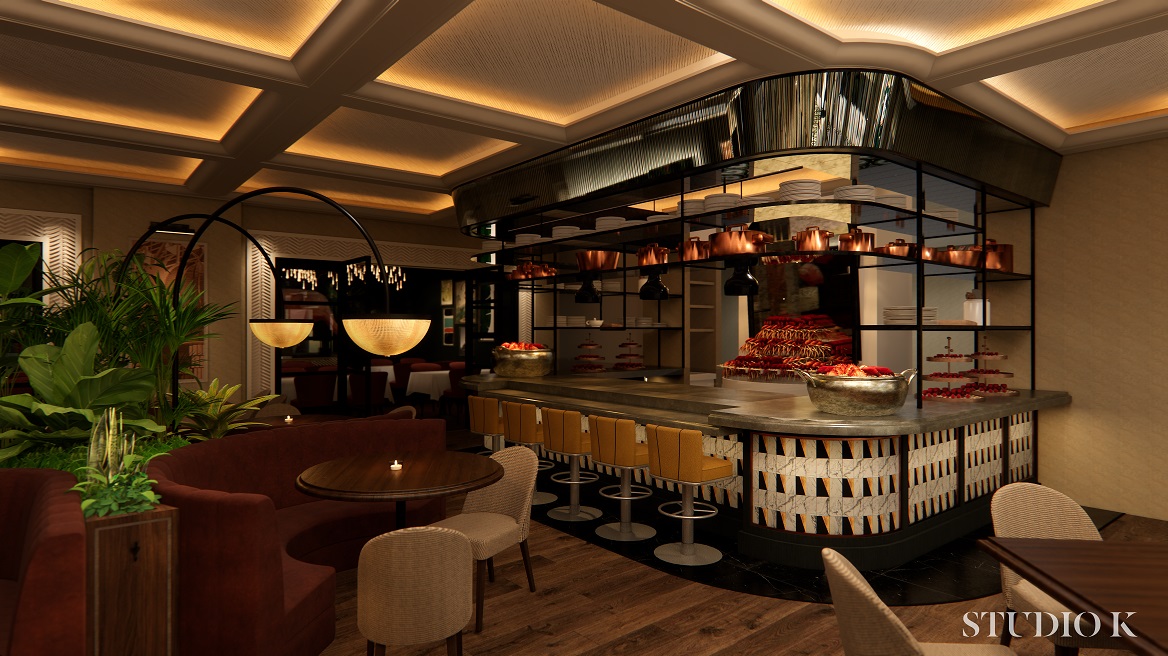 Image: Dining area Bugsy & Meyer's Steakhouse 
Given the proliferation of retail on the Las Vegas Strip—including The Bazaar at Bally's—how do you keep your area competitive?
One of the neat things about our retail spaces is we've got a lot of little shops, let's call them 400-to-1,500 square feet that we can swap out. Right now flamingos are extremely popular. We have flamingo flippers and T-shirts and statues and stuffed animals and hats. There's endless categories, so we've actually got a shop called Flocked where we were able to do this just as a quick pop-up shop and the sales coming out of that space are incredible, and it's a small little store. It's just one good example. During the Golden Knights [hockey] season—and now we have the Las Vegas Raiders coming to town—we're able to pop up our shop that's all sports-driven and in the past we would have thought, "Oh, people coming from out of town don't want to buy a Golden Knights team shirt" but that is not the case with Las Vegas. People love our Golden Knights and even though they may have a home hockey team, all our gear has the logo and they want to pick up the merchandise while they're here, again, to keep a good memory of their vacation to Las Vegas.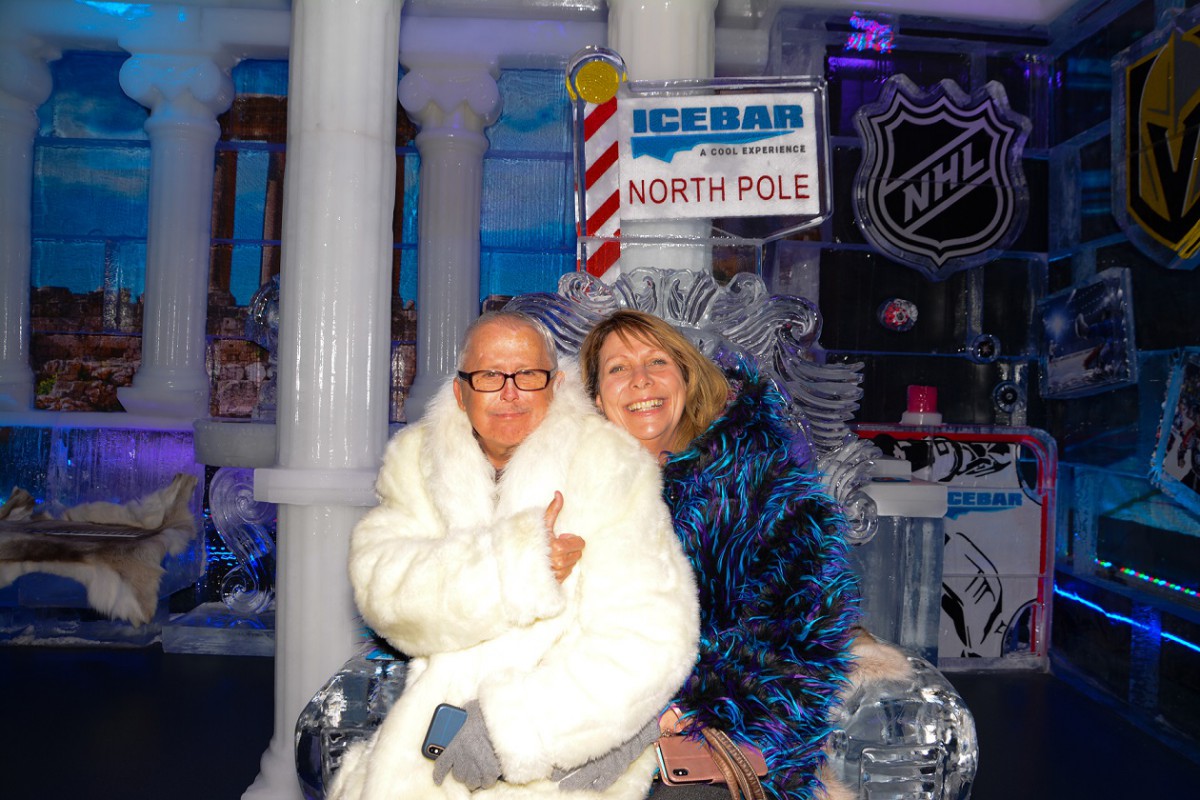 Image: minus5 ICE Experience ICEBAR The LINQ Promenade
Caesars Rewards is the most famous loyalty program in gaming. What makes it so and have there been any recent enhancements?
As the company continues to grow that's the biggest enhancement, because it offers our guests more places to earn and spend their points. That's been a huge, satisfactory thing for them. We survey the guests and say, "Why do you like Caesars Rewards?" It's that you've-been-with-us nature that they can play in their home markets and now can travel all over the country and earn even more points. That's a huge advantage for us. The second is our Laurel Lounges. We do have VIP services that are available to our highest-tier Diamond and Seven Stars customers, and I don't think they experience that level of service at our competitors. Having that Laurel Lounge, in addition to world-class offers and places to spend their points [is an attraction].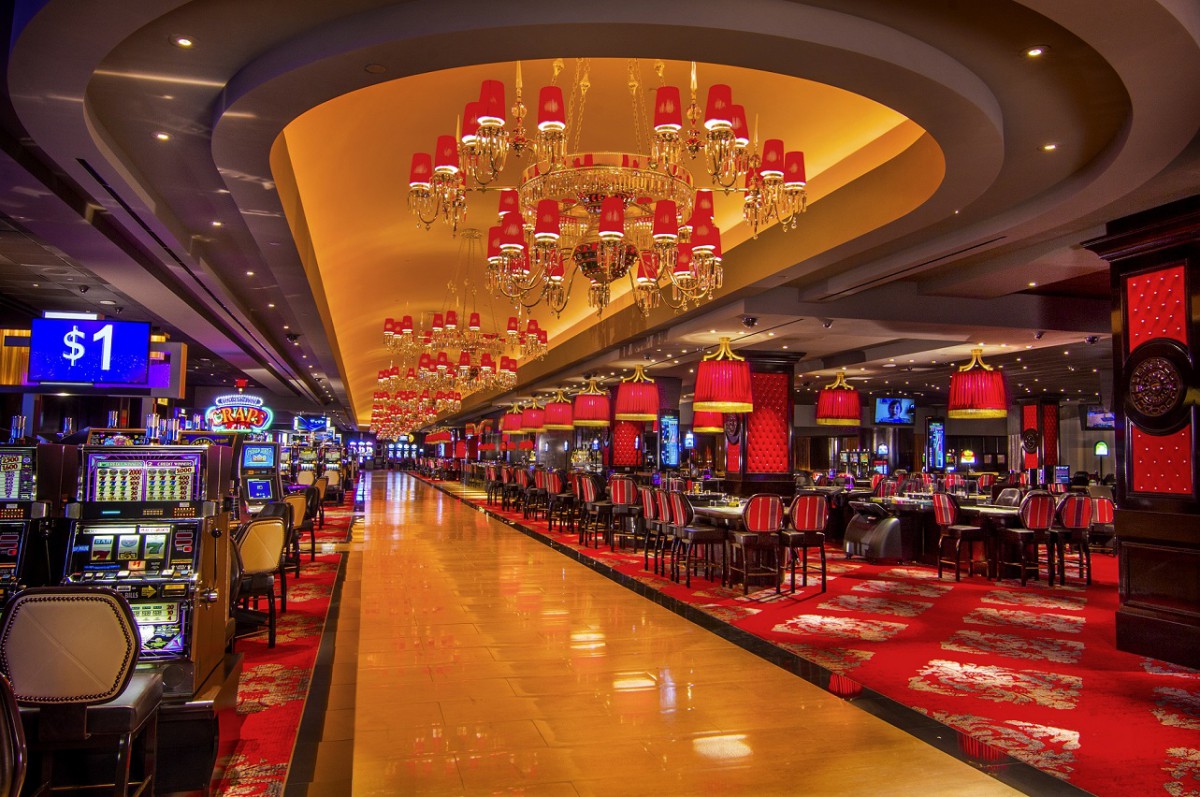 Image: Casino Floor Cromwell
Could you explain for our readers how Caesars' hub-and-spoke business model works?
Simply put, it's an opportunity for us to get to know our best guests in their home markets. Then when they're looking to book a trip once or twice a year to a vacation destination, we have opportunities for them here in Las Vegas, in Lake Tahoe, in New Orleans and Atlantic City, at some of our mega-branded resorts. That's a great thing to not only endear loyalty in your local community but a lot of them have other places to go when they're on their vacation.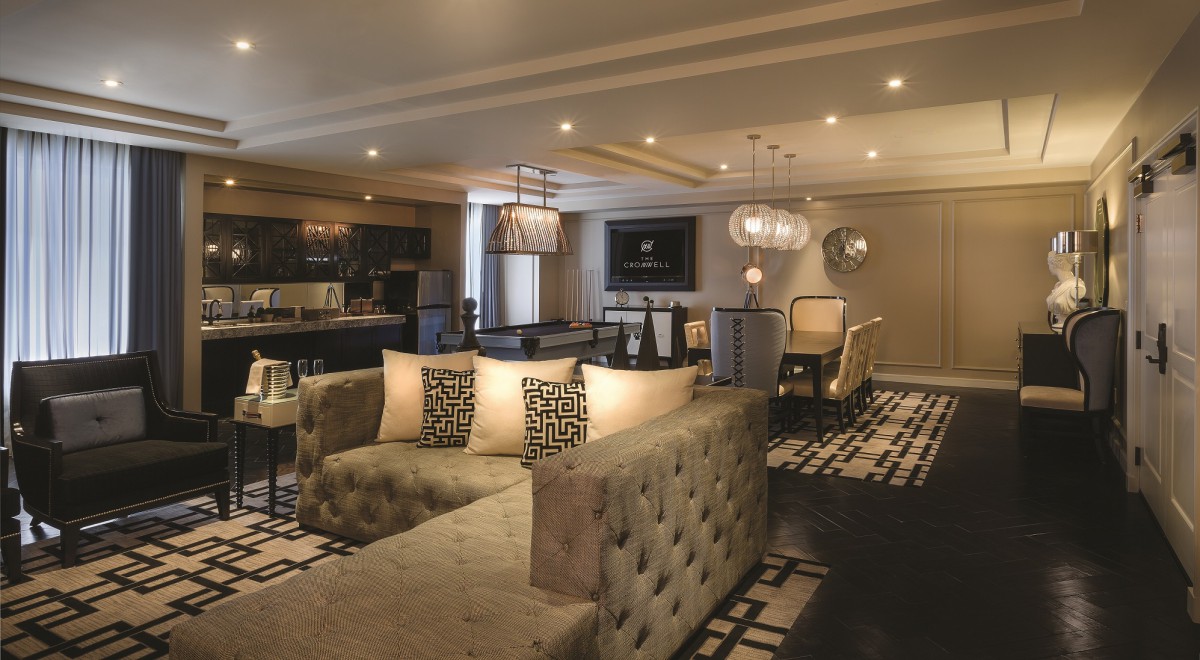 Image: The Cromwell Suite
You've spoken in the past about "entanglement" strategies. What are those?
Those are just strategies for us to be able to explain to guests the positive aspects of joining Caesars Rewards. We're one of the few programs where you can earn points for hospitality spend. Also within our Caesars Rewards credit card you can actually earn points for all of your purchases made on that credit card. We also offer complimentary upgrade to Platinum status, which in Las Vegas comes with free parking—which is very popular—and free valet parking. So for us that just means being able to suggest to patrons who are visiting us why there are all these great reasons to join Caesars Rewards. We always have a commitment to our guests that we'll never sell their data or make their information available to other commercial entities. And I think that level of trust that we have with our guests—we have over 50 million members—for so many years is another strength of the program.
Image: Delux Twin Flamingo
What is the most important technological advance in gaming right now?
Something I've been very excited about is our use of artificial intelligence across the property, through both the casino and the hotel. We have a virtual concierge who texts guests after they've checked in. Her name is Ivy and most guests believe that Ivy is a traditional concierge sitting on the other end of a phone but it's actually an opportunity to use IBM's Watson technology, and answer somewhere between 70 and 80 percent of a guest's requests. As you can imagine, sometimes it's just "What time does the buffet open for breakfast?" or "Could you have someone bring a towel to my room? I'm in Room 1024." There are thousands of those calls that could happen every day that actually get answered immediately to the guest's phone without them having to talk to someone else. And they can check the answer at their own convenience rather than having to take a phone call, which may interrupt something that they're doing.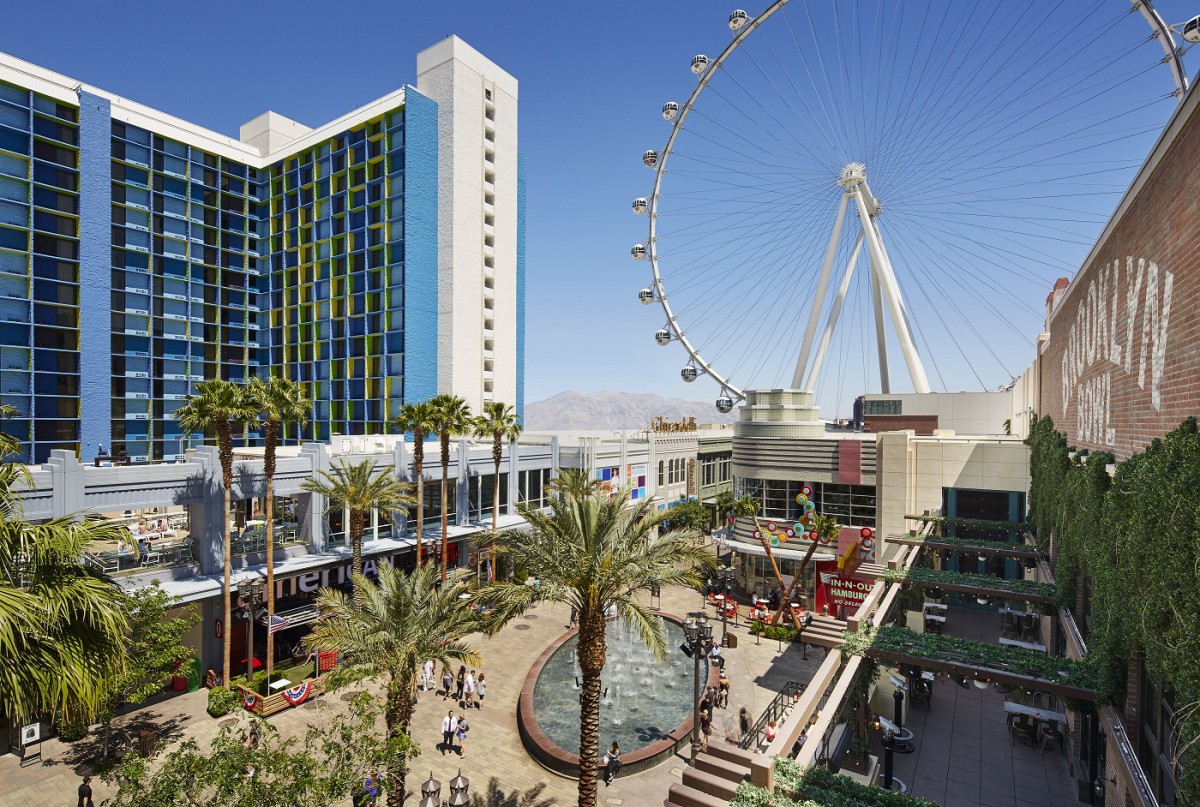 We find guests really loving that opportunity to text back and forth. Of course some of the questions get more intricate, like "What's the special tonight in the steakhouse?" Then it would roll over to a chat-bot scenario, going back and forth with a live agent in our call center who can answer those questions and is trained to be more fine-tuned. But it is phenomenal how quickly we can get service to guests that want to interact right on their smart phone, not having to wait in any lines or go back to a room to pick up a phone to dial zero. These are some of the things of the past. It has freed up more time for our guest-facing employees to do things like make detailed recommendations to enhance people's experiences while they're visiting us.
Are we seeing the gaming industry evolve into an amenity-driven one, at least in Las Vegas?
I view it as more of a balancing. We absolutely see more revenues coming from entertainment, food and beverage, and hospitality that we have previously. But for us, particularly at Caesars, gaming is still a core component of our properties and our profitability, frankly. For us it's still a tremendous, important part of our business. It may have been, back in Bugsy's day, that the casino ran everything and that is certainly not the case anymore. But it's just more balanced.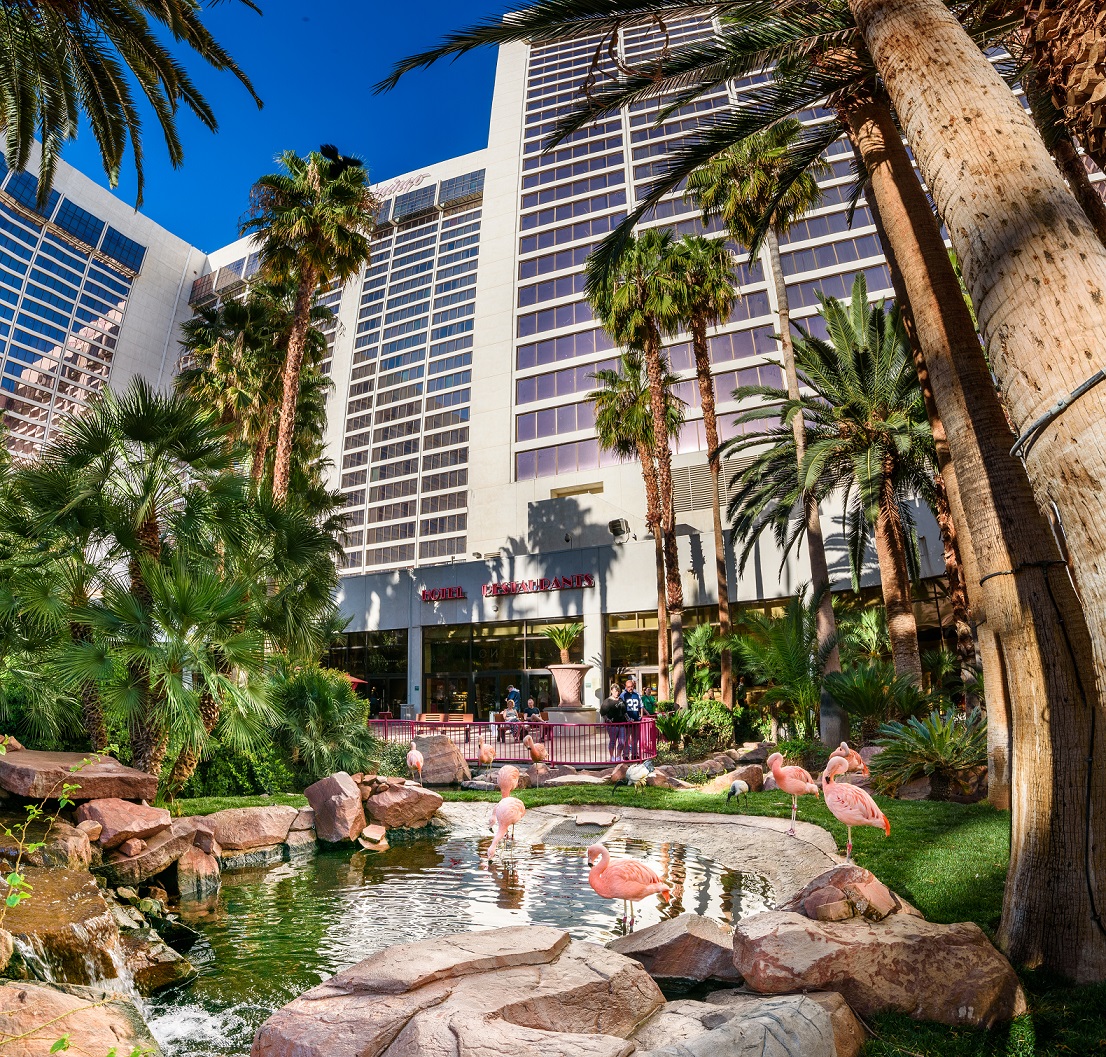 How do you cater to the international crowd at the Flamingo and your other properties?
For us it's making sure that we've got in-language opportunities for service, for all of our employees that have access to multi-language service, to greet customers, to handle any challenges that they have. It's also making sure that our layouts are very open and understandable. We've spent a lot of time over the last four years, particularly at the Flamingo, opening up the casino so that the pathways make more sense. It's easier to find our Habitat, which is still one of the most-visited sites on the Las Vegas Strip. It's a free entertainment activity where we have hundreds of birds and fish, and of course our famous flock of flamingos that everyone wants to see. And it's a beautiful garden habitat. So for us, making sure that the property is open and inviting, and we've got all of the in-language opportunities to take care of our guests.
As we enter a new decade, what changes do you foresee for the casino-resort industry?
Continued proliferation of technology. A lot of people are afraid of the technology because they think it will take away the personalization. But our experience is that it just adds to it. My earlier example with Ivy, the virtual concierge, it's not the case that we're no longer offering a live concierge. They're just able to do their jobs so much better, working personally to book a show or make a recommendation on a golf course that may suit a golfer's particular needs, rather than us relying on them to send an iron to room 523. We have a lot of those latter transactions and it makes more sense to have artificial intelligence handle it for us. Like I said, it's freed us up to give better services and suggestions to our customers.
This exclusive interview was originally published in January 2020 issue 135 Casino Life