Bally's Colombo General Manager of Operations Simon Best. Interview by Bill Healey
Sri Lanka is well known as a treasure for international tourists, with its rich colonial heritage, bountiful beaches, tea plantations, mix of religion and culture, and much more. In this issue we catch up with Simon Best, General Manager of Operations at Bally's Casino Colombo in the heart of Sri Lanka's capital.
You've been in the casino gaming industry for more than three decades. Your roles have taken you to various unique locations around the world. What led you into the industry? Sheer accident. I had been travelling around Europe for a year with a friend working on the boats in the Aegean and then in the USA working in Florida followed by a return to London for a winter break. We had three months before going to Spain to again work on the boats as we had both been heavily involved in sailing where we grew up in Cornwall and even entered into the Cowes yacht race in 1976. I saw an advert for the Golden Nugget Casino in Shaftsbury Avenue, London for trainee Dealers and it was paying £99 a week so I thought that would be a good fill in job for three months. Very soon after starting at the Nugget, I realized that I liked the job, lifestyle, money, casinos in general and the people in them. When my friend went off to Spain I stayed at the Nugget and 38 years later I am still enjoying the casino industry.
After the Golden Nugget I worked in Sun City Bophuthatswana, Southern Africa then various casinos in Australia, New Zealand, Nepal, Burma, India and Sri Lanka. I have also worked in allied fields in the casino supply industry in Asia, consulted for Aristocrat, a major international gaming machine and worked in the cash counting and Cash In Transit (CIT) parts of the broader gaming industry.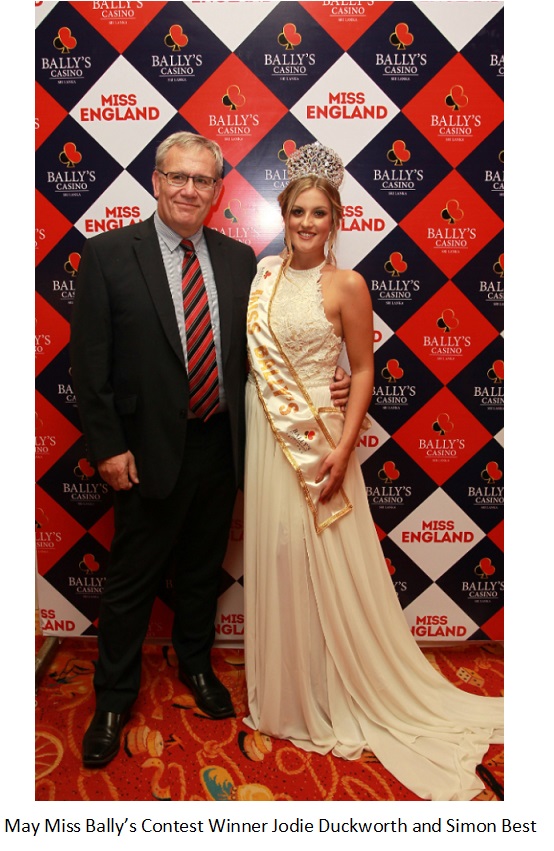 What path did you take leading you to Bally's Colombo?
Having worked in Asia off and on for the last 10 years, I have always been intrigued by the way they operated in this part of the world. So when a good friend in Macau, who has ties to the owner and senior management of Bally's, asked if I was interested in a role here, I jumped at the chance.
Sri Lanka had also been on my bucket list as I had cousins who were tea planters here in the 1930 and 40's. One of them, Willoughby Greaves Beauchanmp was appointed the Commanding Officer of the Ceylon Naval Volunteer Force (CNVF) in 1938. So I was very happy when I traveled up to Nuwara Eliya in tea country and stayed at the same hotel my cousins used to stay at when they came to town. I also went to the tea factory where one of
them was the Manager, and it is now a 5 star Heritance Hotel.
My family came over late last year and we spent 2 weeks travelling around Sri Lanka visiting Kandy, Sigiyara, Ella, Yalla National Park where I took some fantastic pictures of a Leopard (if I say so myself) and then finished off sitting on a beach in Hikkaduwa for 5 days.
I can highly recommend Sri Lanka for its casino offerings as well as for a great holiday and one of the best parts of our trip was the train ride from Kandy to Ella, which is billed as one of the best train rides in the world, and it truly lives up to that boast.
Regarding Bally's Colombo, how does it rank in terms of casinos in Sri Lanka?
The only casinos in Sri Lanka operate in Colombo and Bally's www.ballyscolombo.com is the biggest of the three casino by a large margin with 100 tables, online gaming www.ballysbet.com gaming machines and multi terminal electronic table games.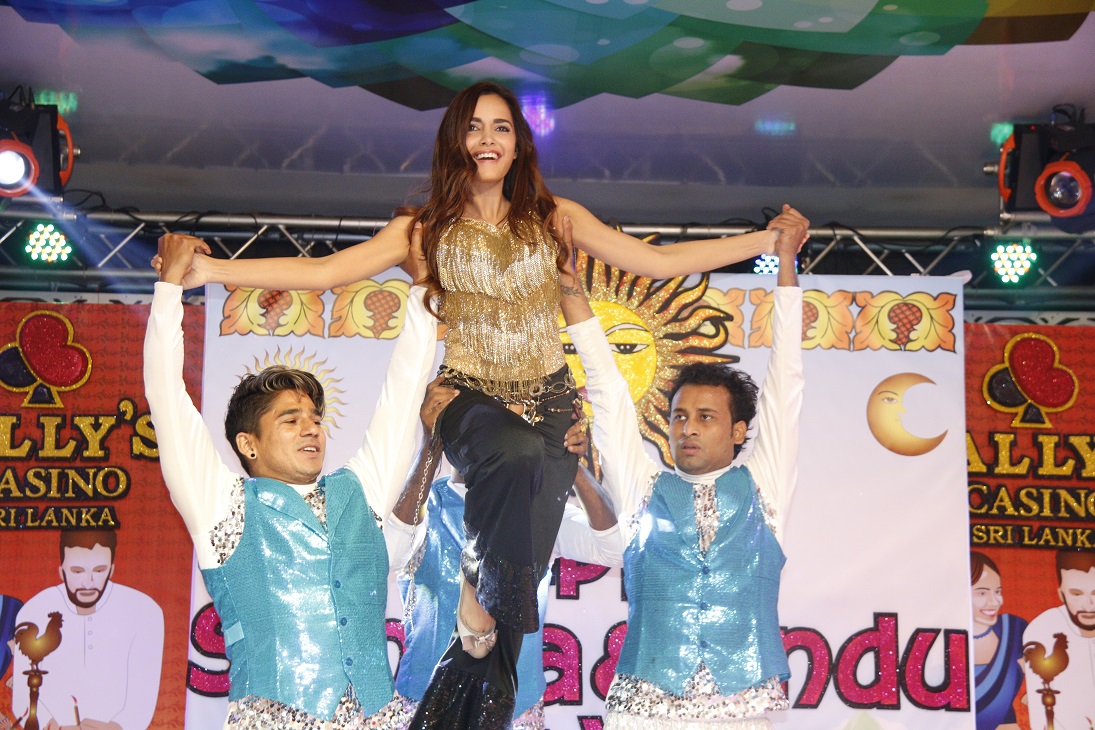 Does the group have additional casinos in Sri Lanka?
Yes we operate two of the three casinos here in Sri Lanka so along with Bally's we have our sister property Bellagio's.
What is the size of the casino in terms of electronic gaming and table games?
We have 100 gaming tables and of that 60 are Baccarat and 30 Roulette tables with the rest made up of Blackjack, Texas, Hold'em and other Poker derivatives and then some Asian centric games such as Sabong Cards (think Casino War) Andhar Bahar, Teen Patti and Sic Bo
We also operate 48 gaming machines offering international manufacturers and games and also have 14 multi terminal stations offering either single zero Roulette or Baccarat.
We have a mass market area, VIP and a recently introduced VVIP area called "Infinity" and we offer a range of options for individuals or groups including regular cash chip tables along with non-negotiable or rolling commissions dependent on the client's requests.
We also offer a wide range of packages for individuals subject to their buy in, length of stay and games to be played along with a large spread of table maximums and Baccarat table differentials which are amongst the most generous to be offered in this part of the world.
What are the preferred games at Bally Colombo?
Certainly Baccarat is the major game here at Bally's to cater for the ever growing popularity of this game from our wide circle of Asian centric players, then Roulette comes in 2nd with this game very popular with our Indian players.
Where does the casino draw it's customers from? Are local Sri Lankans allowed to gamble?
We have a very small number of local players at Bally's and the majority of our players come from a diverse range of countries including Pakistan, UAE, Malaysia, Singapore, China and of course India which is on our doorstep. We are only a short plane ride away from many southern Indian cities. I am told on a clear day you can see India from the northernmost part of Sri Lanka.
Bally's Colombo also offers Online Gambling. What markets does this reach, and has it had an impact on guests coming into the casino?
While www.ballysbet.com is a nascent part of the business, our online gaming has a customer base at present which is mainly from India with a scattering of players from the Middle East, Pakistan, Malaysia etc.
This part of the business has only complimented our existing player base and there hasn't been any cannibalisation of revenue from our live tables.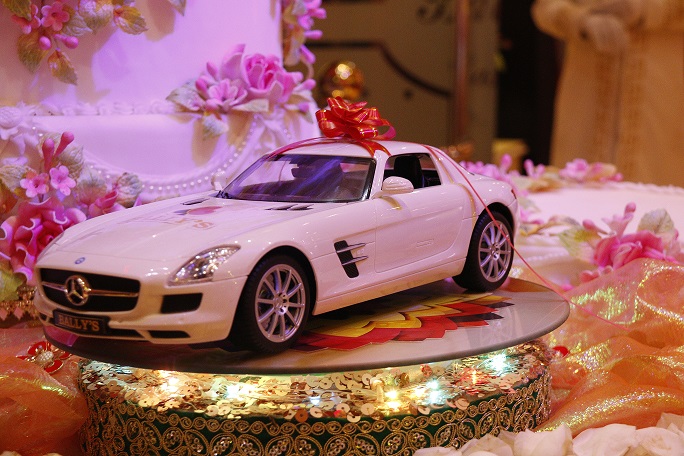 At present we offer Baccarat, Roulette and Andhar Bahar to our online gaming customers but we are looking to expand our product offering in the future.
What are the non-gaming options at the casino? Are there non-gambling guests that frequent these events and offerings?
In addition to the casino offering we have regular dance packages and entertainment offerings each night of the week. Then for special occasions of which we find many to celebrate, we ramp up the entertainment for events such as Christmas, New Year, Chinese New Year, Eid Mubarak, Indian festivals such as Holi and Diwali, Bally's Anniversary, Indian and Sri Lankan National Days and International singing competitions. As I'm calling Australia home nowadays, I know my work is done here when we celebrate Melbourne Cup, the race that stops a nation!!!!
Entertainment is a mixture of local, Indian and International dance groups and singers. We recently held a "Miss Bally's" competition with all the entrants being recent Miss England contestants, and I was lucky enough to be one of the judges.
We also have a restaurant for our guests where they can experience local, Indian and continental dishes. With the local dishes you need to be careful as they can be quite hot.
We are not an integrated resort so while the group own 5 star hotels such as the Kingsbury in Colombo www. thekingsburyhotel. com and The Fortress Resort and Spa in Galle, Southern Sri Lanka www. fortressresortandspa.com we do not have any hotels physically linked to the property.
But Bally's is centrally located in Colombo so there are many hotels such as the Kingsbury Hotel less than 5 minutes away and we provide free transport between any hotel in Colombo and Bally's so we take the hassle out of any transport issues. We can also provide free pick up and drop off at Colombo international airport which can be discussed with any of our Marketing team.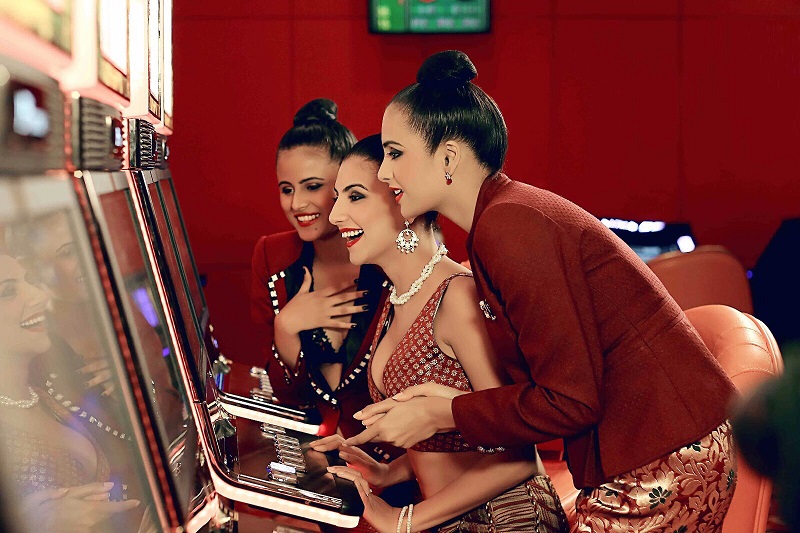 Does the casino have an active program for Responsible Gaming?
One of my major job descriptors is to introduce international gaming standards to the property and Responsible Gaming is certainly on my list of important items to introduce. We already have a barring and self- barring program here which is rigidly enforced so customers are aware of the steps they can take in this aspect of the operation. Having worked in Australian jurisdictions where responsible gaming is a high priority there are various aspects of these programs I would like to look at introducing here.
Casino Life Magazine would like to thank Simon Best and Bally's Colombo for their cooperation and contribution to this interview.
Bill Healey Associate Editor Asia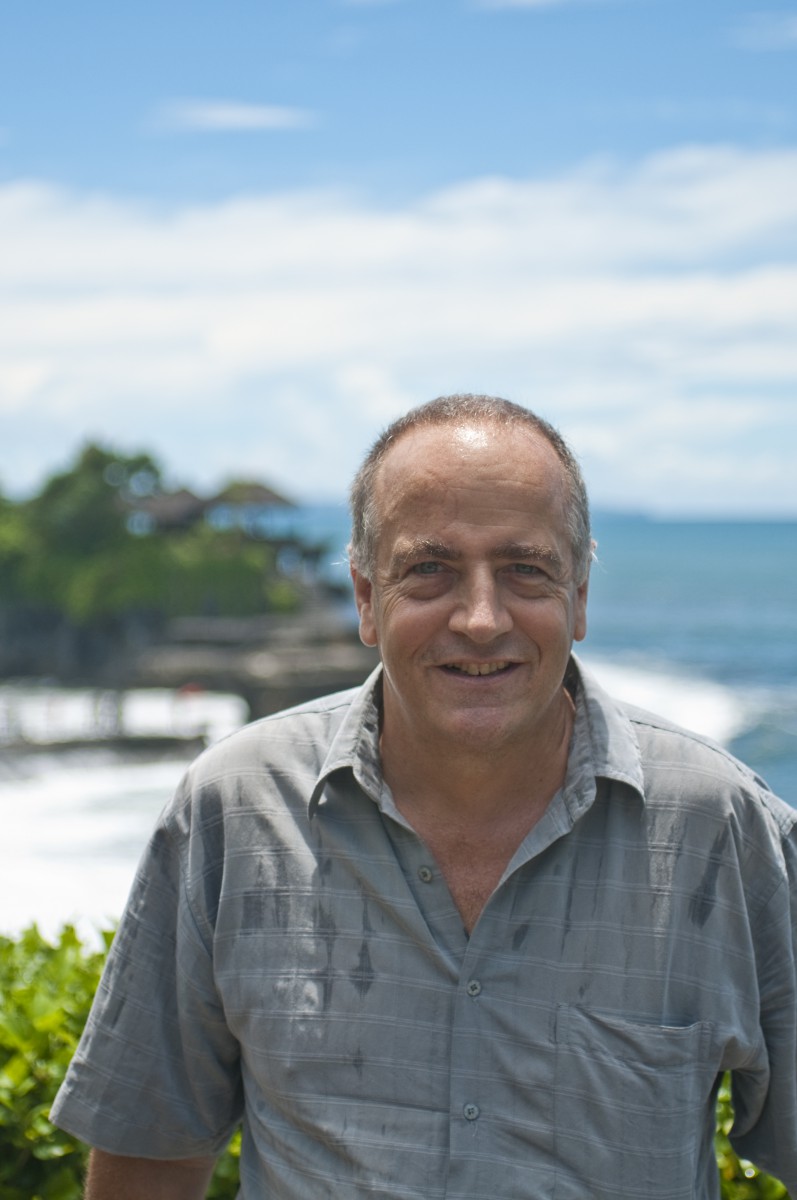 Bill Healey has spent his professional life in the leisure software industry, developing and implementing solutions used around the world.  Along with this, he has been actively writing on gaming and leisure since the turn of the millennium with content focused on global technology, market reviews and property profiles.  Splitting time between SE Asia and USA, he remains actively involved in international technology as a Director of Quasar Group International.  Connect on Twitter @heybill
Additional information
Slot & Online Betting
Ballys Casino offers those passionate about sports to experience the full thrill of live betting during their stay here. Praised and practiced by hundreds of thousands, live betting offers you unmatched suspense and a totally new approach to sports events.
Live betting is conducted in real time with all of the fans placing their bets on the current sports event. While football is the most famous sport used in live betting, players can also place their bets on cricket, tennis, basketball, Formula 1 and many more competitive sports.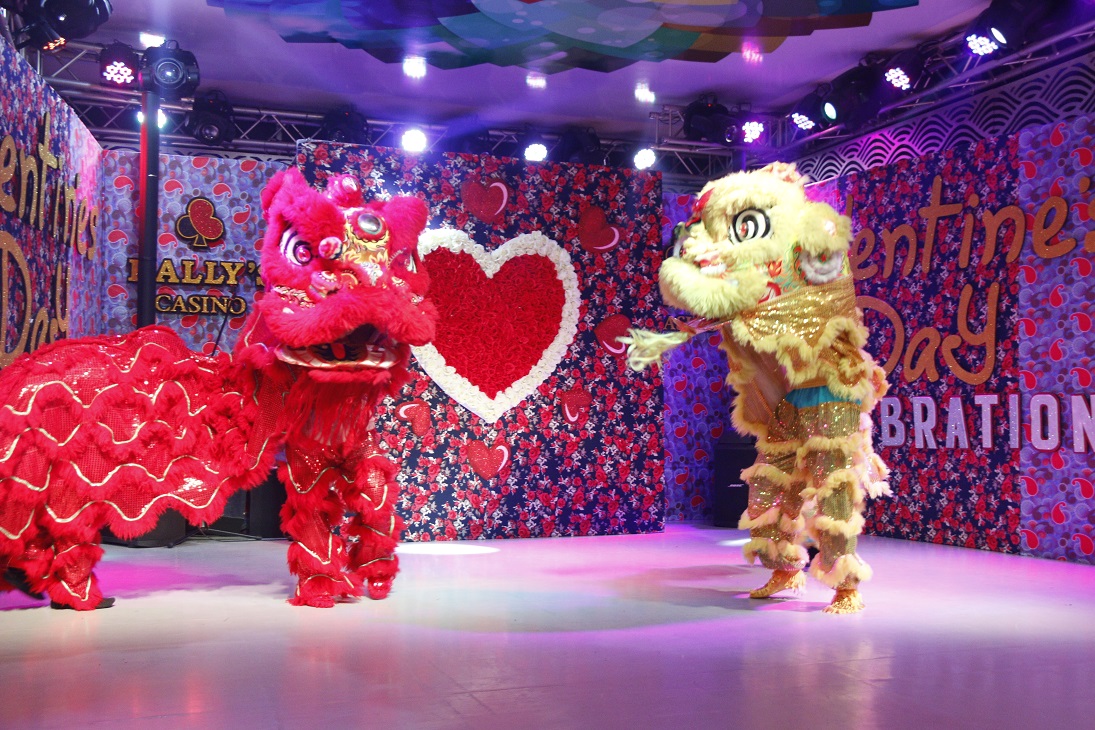 Players have complete access to any cutting information about the progress of the game that they have bet on: current rankings, score, time elapsed, time left and any additional details. Due to sports being unexpected, live betting is extremely thrilling and dynamic. The way the sports event takes course may be initially unfortunate for you, but then finish to your benefit.
Live betting offers players wide choice when it comes to how they prefer to place their bets. Players can place either single or multiple bets or even devise a certain pattern according to the playing schedule. You can always ask our friendly and insightful staff to receive more information about what live betting opportunities we can arrange for you.
Slot Machines
Slot Machines are usually the easiest game to play in a casino: you just need to press a button or use a lever and the machine is ready to roll. However, they are also quite high level of chance due to the totally random element present there.
There are different types of slot machine games. The most widely used are the 3-reel, single-line games and the 5-reel, 25-line ones.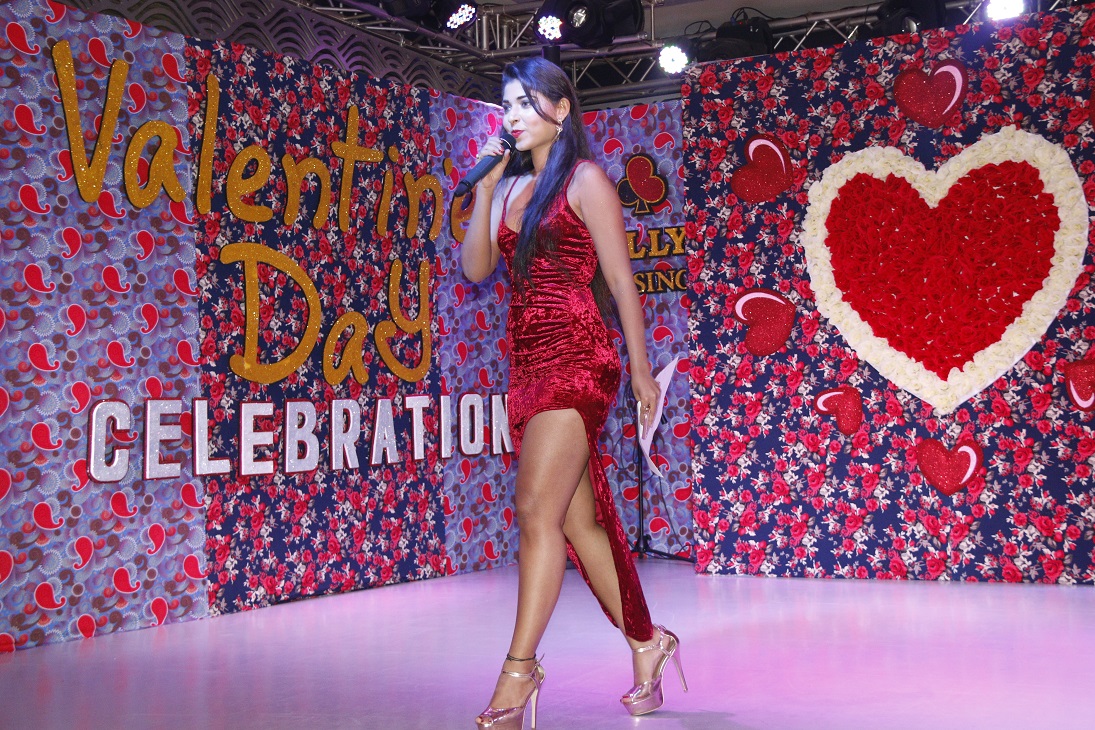 The machine will assign a totally random number or symbol (depending on the game) to each reel. After all reels have been assigned with a number or a symbol, the machine will calculate the player score depending on whether or not a combination has been achieved.
Normally, slot machines offer several different payouts that are tied with a number of combinations that player can achieve. This varies greatly across different games and most often is dubbed as "Pay Table". Players can access the Pay Table and see what their rewards can be.
Slot machines also vary regarding denominations used for playing them. There are games that start with only 1 rupee (1Rupee = 1 Credit) ,while others might require the player inserting a 100 rupees (our slot machines accept 5000, 2000, 1000, 500, 100 notes)or more credit.
Entertainment
Every single day at Bally's Colombo is a feast of enjoyment. Our guests can take pleasure in numerous daily music performances taking place from 8:30 P.M. to 3 A.M. The acts range from leading Sri Lankan artists to skilled DJ's and top of the range foreign singers and bands ready to lighten up your mood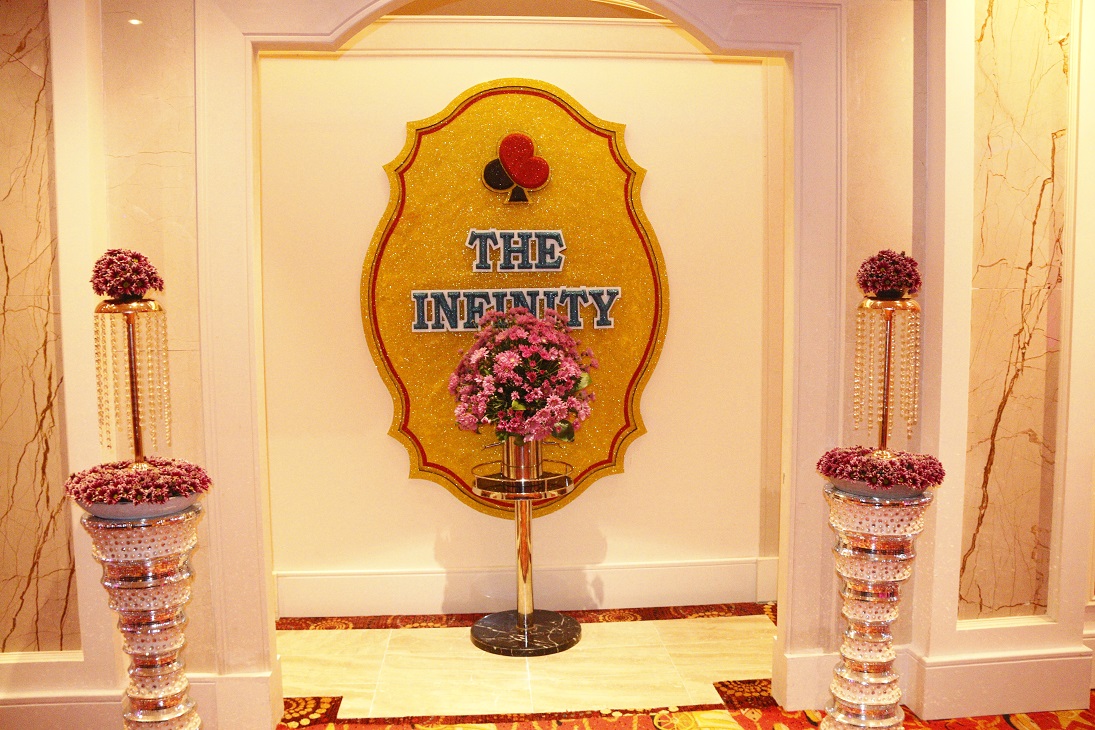 Bally's Colombo turns into an exotic festival of dance events during the weekend. With high class dance shows and professional troupes on the scene, excitement and entertainment will be guaranteed throughout the day and night. Marvel at the secrets of alluring dance acts while simultaneously enjoying the sumptuous fulfilment from our bar and buffet.
Hotel
Your holiday at The Kingsbury is not a package. It's an experience. A personalised, respectful experience with individual attention and the deepest concern for your singular preferences. Whether you're here on holiday, or on a mission to reward and motivate your business team to further, stellar success. Our mission, as you celebrate our beautiful island, is to celebrate your uniqueness with our intuition.