It was during an engaging lunchtime presentation by Bennie Mancino at an event in Las Vegas that I knew he was someone I needed to have a chat with Bill Healey
Bennie is currently corporate vice president of table games for Jack Entertainment. Previously, he has held key positions with Caesars Entertainment Corporation, MGM Resorts International, Hard Rock Hotel & Casino, Penn National Gaming, Black Gaming LLC, Fifth Street Gaming, and DRock Gaming LLC.
You have been in the casino & gaming industry for quite a while. Tell us a bit about your background and what led to your current position?
I have been in the casino and gaming industry for more than a quarter century, starting as dealer in Las Vegas after leaving a career as a Standardbred owner, breeder, trainer and driver. I am highly experienced in table games, including Pai Gow tiles, which moved me quickly into table games supervision. From there, I continued adding to my knowledge base and soaked up everything I could from the old, "Las Vegas Rounders" I was exposed to. Soon my hard work and diligence paid off and I started moving up through the ranks in
table games management.
I spent the most time at the Hard Rock Hotel Las Vegas ('Rock') where I was a fifth-year hire in May 2000, spending many years serving as a shift manager. I was instrumental as they doubled the table games department in 2010, from blueprint to ribbon cutting as part of a $750 million property expansion. I look back on my time at the Rock fondly. We changed table game operations forever with our freestyle way of dealing and unique brand of customer service. We initiated multi-color layouts, and high fives as an industry norm, not a taboo. I believe my time there created my outside the box way of looking at operations and a responsiveness to a dynamic, diverse, clientele and individualized customer service needs.
During my career I've held positions as director of table games and director of casino operations at multiple properties before my current role as a corporate vice president. My recipe for success includes statistical level knowledge of all casino table games and operations, logical and commonsense techniques, methodical personnel training, cost-saving procedural implementation, innovation, bets, and game development. My unique techniques improve table game operations and optimizes revenue.
As Corporate VP of Table Games, what are the responsibilities of your position?
As corporate vice president of table games, I oversee the table games operations at JACK Entertainment's ("JACK") multiple gaming properties. My focus is centered on team member development, games protection, departmental optimization, and the cohesive growth of our table games business pursuant to the brand philosophy. From a, "30,000-foot view", I work symbiotically with each property's director to analyze performance, make suggestions, and streamline implementation for each property. I also work closely with our vendors assuring our relationships provide productivity for the property's operations.
What is Jack Entertainment, and what areas does the group serve?
JACK Entertainment is an urban gaming company focused on the development of gaming facilities that are designed to maximize connectivity and economic impact in the local areas where they reside. JACK Entertainment includes more than 13,000 gaming positions, 400,000-square-feet of gaming space, 400 hotel rooms, and 35 bars and restaurants. JACK is proud to have nearly 7,000 team members serving guests at its properties.
With a focus on urban casinos, what type of unique challenges do they face, and how does Jack Entertainment help address the issues?
An Urban casino has the unique challenge of competing with the other great entertainment offerings found in the downtown environment. However, with our properties we have embraced our locations and downtown neighbors by partnering with them to create additional amenities for our guests.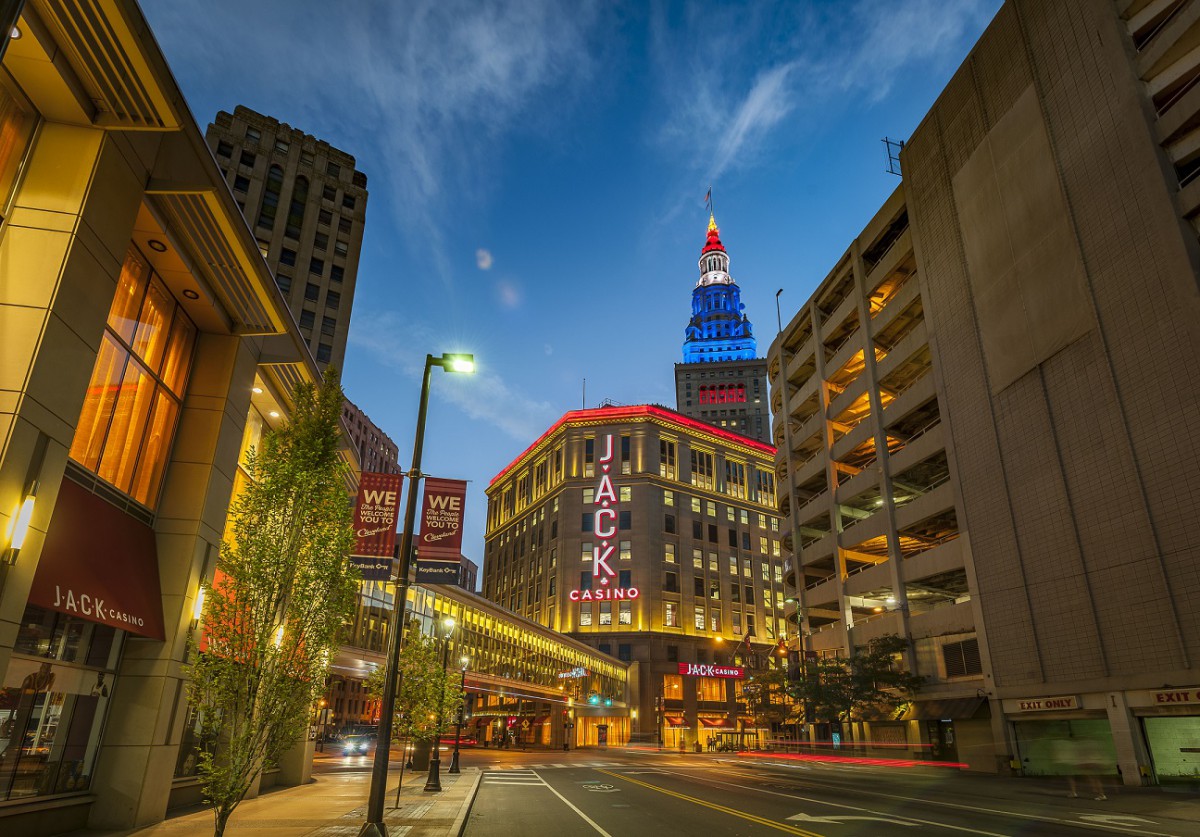 What role do these casinos play in the community?
Spurring economic growth within the city and partnering with local businesses is a top priority for the properties. Each property partners with restaurants and hotels in their area to offer fine dining rewards and overnight accommodations to guests.
JACK is committed to serving the communities in which we do business and believes strongly in the philosophy of giving back. Our team members regularly participate in events such as food and toy drives, school supply drives, walkathons, and volunteer days. Our teams' giving extends beyond cash donations as they also volunteer their time and energy.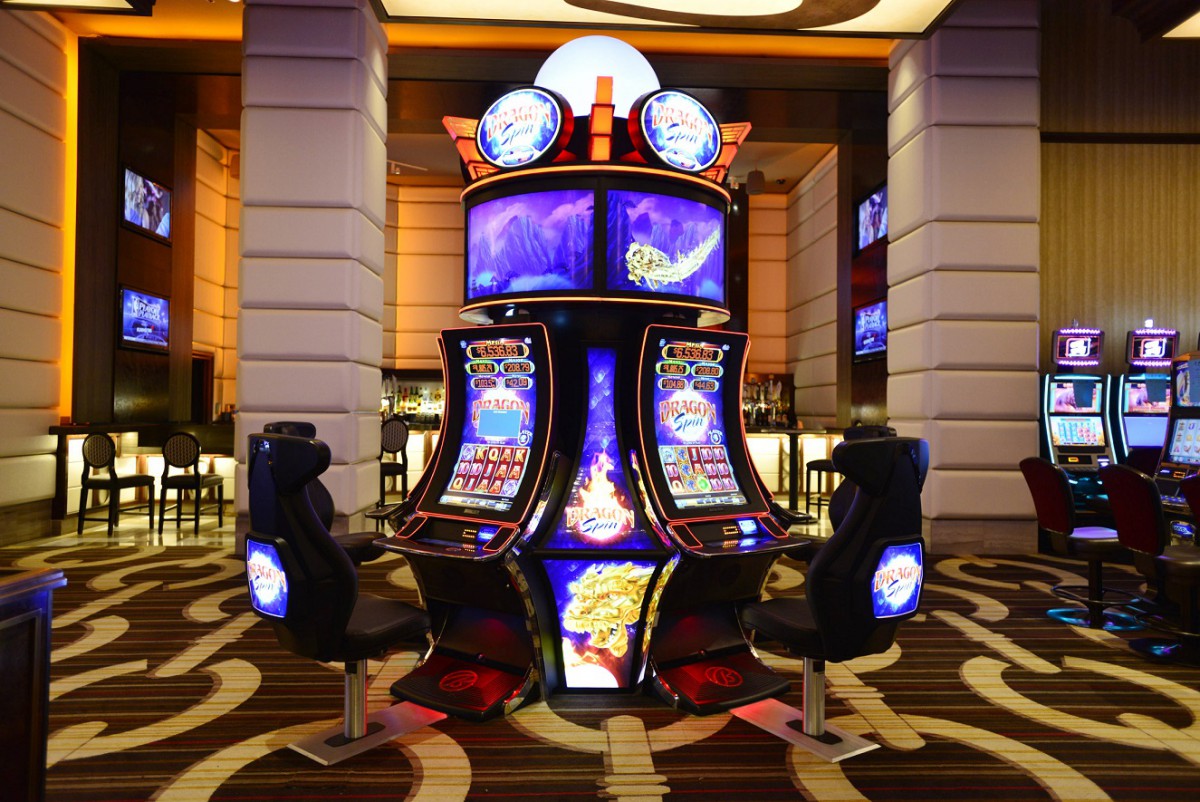 Describe the gaming areas at the casinos, including the table games available. Has the mix in table games changed in recent years?
JACK Cleveland Casino:
JACK Cleveland Casino opened in May 2012 as Ohio's first full-service casino, located inside the historic Higbee Building in the heart of downtown Cleveland. Adding to the city's impressive sports, entertainment and cultural attractions, JACK Cleveland welcomes millions of guests to the casino each year. The gaming destination boasts a 96,000-square-foot gaming floor across three levels which features more than 1,300 slot machines, nearly 100 table games and a 30-table poker room. JACK Cleveland Casino also recently added Synergy Table Games an arena style adventure that fuses electronic table games, high-energy dealer entertainment, live-DJs, pulsating lights, social interaction and giant video displays for a modernized approach to gaming.
JACK Cincinnati Casino:
JACK Cincinnati Casino is a $450 million development that opened in March 2013 in downtown Cincinnati; the urban casino welcomes millions of guests each year. JACK Cincinnati was designed to engage pedestrians and support downtown businesses, culture, nightlife and sports attractions. The property features a 100,000-square-foot gaming floor and offers nearly 1,900 slot machines, 84 table games, and a 30-table poker room. JACK Cincinnati also recently added Synergy Table Games to its casino floor.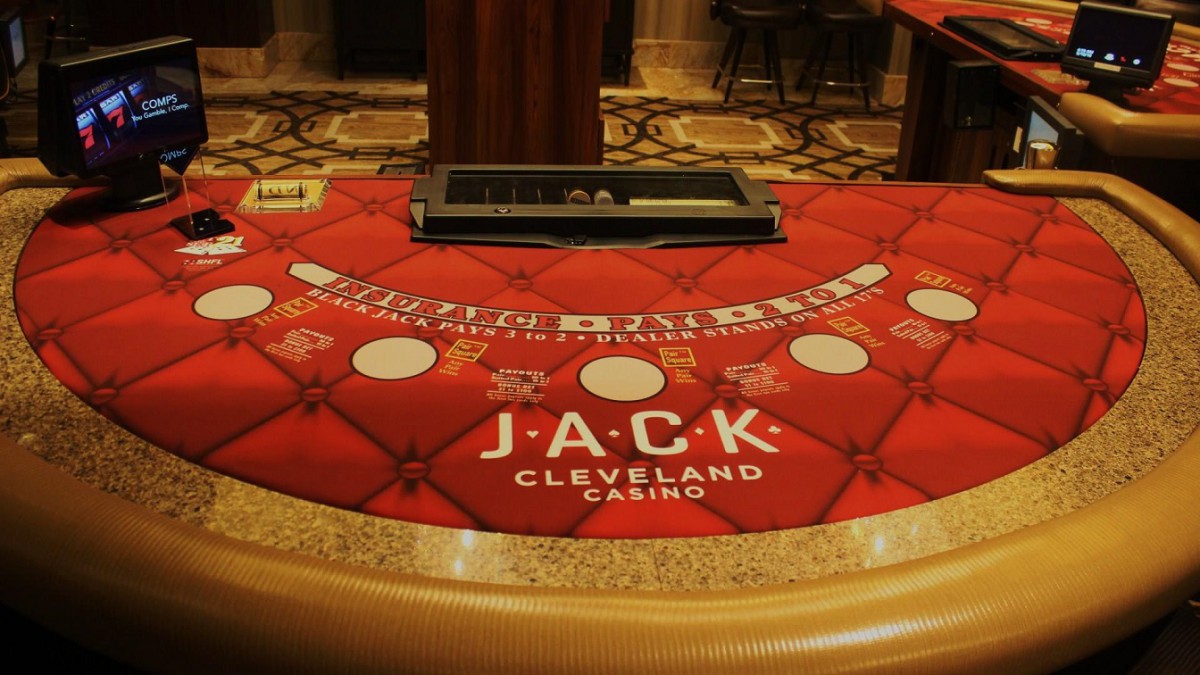 Are tournaments a draw at these casinos, and what are some of the more popular tournaments?
We run poker tournaments, slot tournaments, and table games tournaments. Both JACK Cleveland Casino and JACK Cincinnati Casino host two major poker events each year.
Based in large urban areas, are the guests predominantly locals, or is there a sizable draw from outside the community?
While the majority of guests are locals, each property does see a large amount of guests from outside the community.
Are non-gaming activities a draw at the casinos Jack Entertainment manage?
JACK Cincinnati Casino hosts several concerts and events in its large banquet facility including Martina McBride, Ron White, The Isley Brothers, Sara Evans, The Temptations and the Four Tops. JACK Cincinnati also hosts the popular game show The Price is Right Live every year.
Do you see exciting developments coming in the future of casinos and gaming?
I see exciting developments in everything I do. Particularly in table games, which I believe will see new life as over-connected gamblers look for an escape from the individualized computer world and look for more personal and social interaction when seeking out entertainment options.
Some say a director's desk can convey a lot about their management style. For some, its organized chaos. What's on your desk, and what will it say about your management?
You won't find much on my desk, I am a completely digital and electronically based. I scan relevant docs into digital form files and live via server-client networking and technology. I prefer cutting edge, innovative, and seek out the latest hardware or software technology both personally and professionally, which enables me to maximize that advantage in productivity and ease of operation 24/7.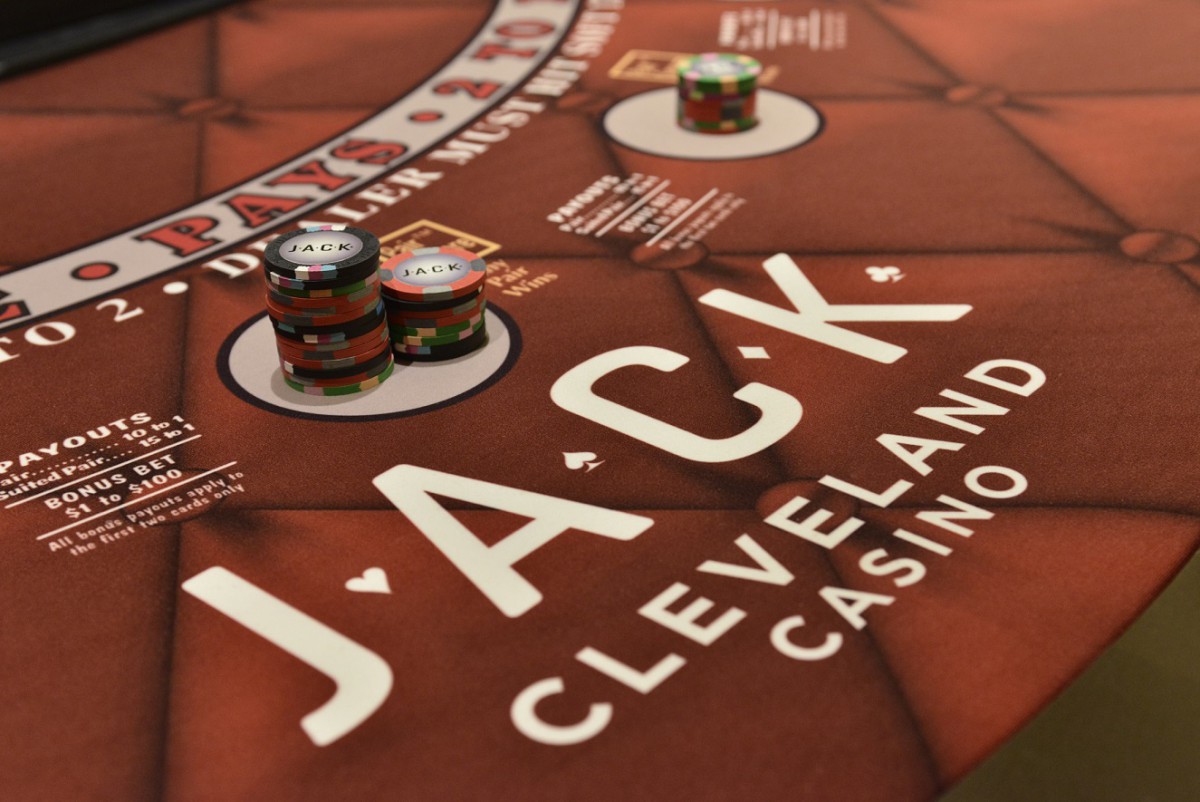 Casino Life Magazine would like to thank Bennie Mancino for his time and valuable contribution.