Lavrenty Gubin, Managing Director, Plasma 8, the organiser of the Batumi Gaming Fest 2022. Interview by Damien Connelly
Can you introduce to readers the Batumi Gaming Fest 2022?
Batumi Gaming Fest will be a unique business forum in which to discover market entry and growth opportunities: a combination of a conference, a demo zone, a real estate area to promote opportunities for investors, and a series of entertainment events and networking parties.
Image: Lavrenty Gubin, Managing Director, Plasma 8, the organiser of the Batumi Gaming Fest 2022.
Business Event Sections include:
• Regulators and Legal Firms;
• Equipment, Tech and Software Suppliers;
• Online and Offline Operators;
• Payment Systems and Crypto Providers;
• Tourism, Players and Junket Agents;
• Investors and Real Estate Experts.
The main goal of Batumi Gaming Fest is to help Batumi develop as the regional centre of gaming tourism and to attract new investment by creating a modern and transparent business atmosphere in the city.
The event, which will gather local and international businesses, is the region's leading platform for operators, suppliers, regulators, lawmakers, the investment community, and industry advisors to exchange their experiences, and establish new connections and partnerships.
Could you give us some background on the creation of this exciting new exhibition and conference?
Plasma 8, the organiser of the Festival, is a marketing agency in the field of casino operations, located in Georgia and headed by me, Lavrenty Gubin. For the last 10 years I have lived and worked in Georgia, and was always carefully looking at Batumi and its effort to build a city of entertainment and casinos at the Black Sea. Today we see that due to many reasons it actually works out. The general rate of growth of real estate, tourism, entertainment, and gaming business in Batumi is so high and promising that we literally felt the need for such an event.
What has been the reaction from the industry to this new venture?
I'm glad to say that the industry reacted positively and we had almost instant support from the local casino Eclipse, then our old friends CTC Holdings from Latvia joined, then the world-known slots producer IGT got interested, Coinspaid, Digitain, Casino Otium – great thanks to these companies, who believed in our idea and made this event possible.
We see interest from the local businesses and from the international companies, and there is a reason behind it – now we know that Batumi is going to be a regional centre of gaming business.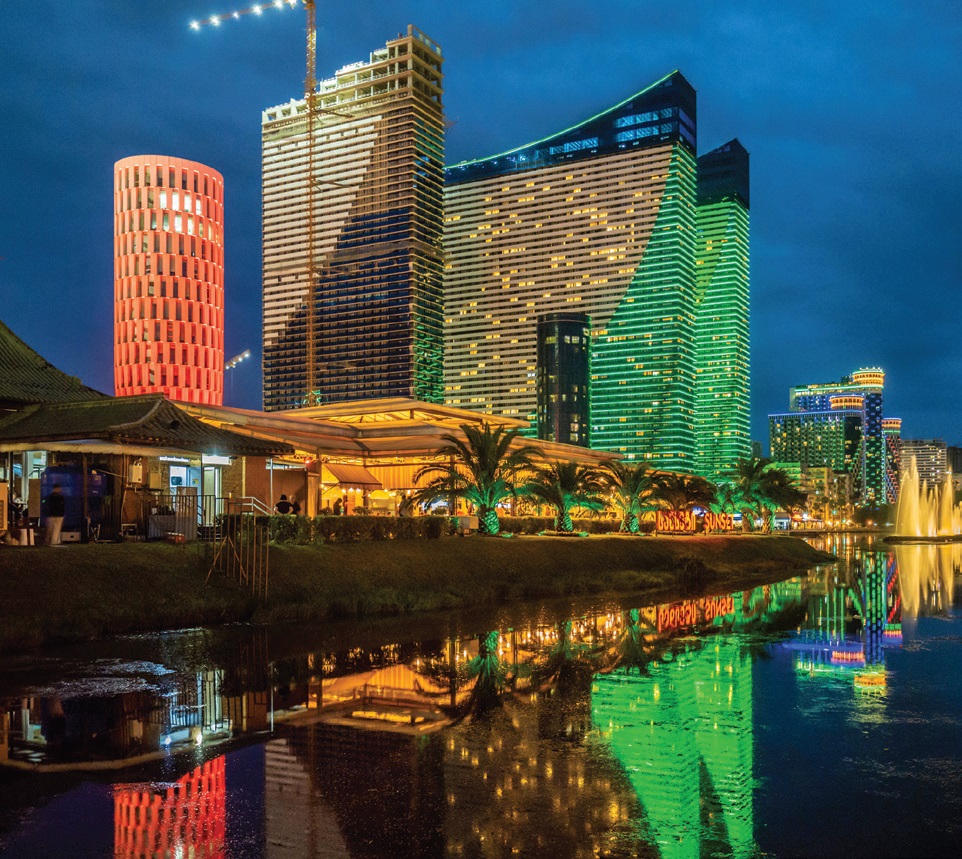 Exhibitors and sponsors are vital to the success of such events. How are the sales of booths and sponsorship?
We almost sold out all the squares. Most of it is either already taken or reserved.
Can you tell us about what is planned for Batumi Gaming Fest 2022?
In addition to the opportunity for business people to make new connections and contacts, and expand their industry knowledge, ordinary employees associated with the gaming business, or those who are just thinking about a career in gaming, will benefit from the event, as many companies plan to organise a recruiting process at their expo booths.
A broad business program is accompanied by a series of entertainment events, both for guests of the expo and for delegates. Expo visitors will be able to play a variety of free games and delegates will be able to network with each other in the more informal setting of sponsor parties.
Can you provide details on the conference topics and speakers?
During the conference, government representatives and industry leaders will present their view of the local business environment and will exchange their opinions on how to improve it, providing everything needed to ensure stable and rapid market growth.
Social responsibility – and the minimization of social risks – is another important topic, which will be highlighted during our forum. A well-known international gaming business expert, Peter White – the publisher of Casino Life – will be among the experts sharing their knowledge during our Batumi Gaming Fest.
The organisers have also confirmed the participation of Lucien Wijsman, a respected coach in the slots business and the founder of Electronic Gaming Academy, who will run a series of masterclasses on the second day of the Fest, which will combine theoretical concepts of the slots business and mix them with delegates' reality.
Can you tell us more about what we can expect from attending Batumi Gaming Fest 2022?
If you plan to expand your business to Georgia or you already have business related to casinos and gaming here - our event is a must for you. Here you will meet the main operators and other related businesses, their representatives, opportunities and new ideas.
For those organisations that are in the gaming supplies and services sector, can you provide them details as why they should exhibit at Batumi Gaming Expo and is there still time for them to book their booth?
There are just a very few booth areas available now. Gaming suppliers will get access to all the management and decision-makers of all local operators, as everyone are expected to be there.
Can you tell us about the venue for Batumi Gaming Fest, its location and ease of access from the airport as regards train, bus and automobiles, along with its facilities?
It is five to seven minutes drive from Batumi International Airport. The hotel is conveniently located opposite a park and a beach, next to a shopping mall.
What are the key sectors of the gaming industry that will be the focus of Gaming Fest 2022?
Land-based casinos, equipment producers and suppliers, real estate, legal, crypto, sports book, etc.
What are your long-term ambitions for Batumi Gaming Fest?
This is going to be the major annual casino business event in Georgia.
And finally, what key messages would you give to those organisations that, post-pandemic, are still a little reluctant about venturing out to shows?
If a few years ago someone could have doubts about the future of the gaming business in Batumi, today there are none - it is a promising, rapidly developing regional centre of tourism, entertainment and casinos. The need for our event has matured by itself. It makes sense for professionals from any country to visit the festival to establish new contacts, maintain old acquaintances and evaluate Batumi as a direction for their own activities.
Batumi is a great new opportunity. Just come to see it yourself.
How can readers interested in attending or exhibiting find out more about Batumi Gaming Fest 2022?
Please visit our website https://bgf.ge
Is there anything else you would like to add?
There is a 20 percent delegate discount for your readers with promo-code BGF20-CL
Use the promo-code with the link below by clicking "Enter promotional code" in the bottom of the ticket selection form: https://bgf.ge/tickets
Ticket prices will be increasing closer to the event, so the earlier you buy, the cheaper the tickets.
***This interview was undertaken in August 2022 and originally published in Casino Life Magazine Issue 152 ***