Resorts World Las Vegas will be the most expensive resort in Sin City history. By David McKee
Genting Group is famous worldwide for its casino product but is only now striking into the heart of gambling, Las Vegas.On June 24 it debuted Resorts World Las Vegas, a $4.3 billion metaresort combining three hotels (all Hilton-branded) with a 5,000-seat showroom, a bevy of nightlife and, of course, a casino. The main hotel, the Las Vegas Hilton, brings the brand back to Vegas after it was ignominiously stripped from what is now (under new ownership) Westgate Las Vegas, one of Resorts World's many signal achievements, which also will eventually include an Elon Musk subway linkup, whereby visitors are shuttled in modified Tesla vehicles to the nearby Las Vegas Convention Center.
Resorts World Las Vegas has been long in gestation and some of its more fanciful attractions, such as a panda habitat, long ago fell by the wayside. So too did a water park and recreation of the Great Wall of China. What remains is sleek leisure product that bowed to keen anticipation. Instead of being hobbled by the Covid-19 pandemic and its effects on Las Vegas, Resorts World is riding a faster-than-anticipated wave of recovery, giving tourists something to look forward to as they return to the Las Vegas Strip.
If Resorts World succeeds, as all indications are that it will, it will be a much-needed jolt of electricity for the north Strip, where properties like the Sahara and Circus Circus have been hanging in there, waiting for players to have a reason to come north again.(The business plan of short-lived SLS Las Vegas was premised overwhelmingly on sponging off traffic generated by Resorts World.) It's also well-positioned to capitalize on the new extension of the Las Vegas Convention Center, which is stretching to encompass the old Riviera site, just across the street, and its trio of hotels will make a convenient 'dormitory' for the conventioneers who – Vegas has discovered – are its bread-and-butter customer.It was a long and circuitous road that brought Genting to Las Vegas and Resorts World to fruition. It began in 2007 when Boyd Gaming imploded the legendary Stardust, with an eye to replacing it with a megaresort development called Echelon Place. Boyd had sunk 90 percent of the foundation and had started erecting the structural steel when, in 2008, the Great Recession struck. Echelon Place was placed on ice, its future uncertain.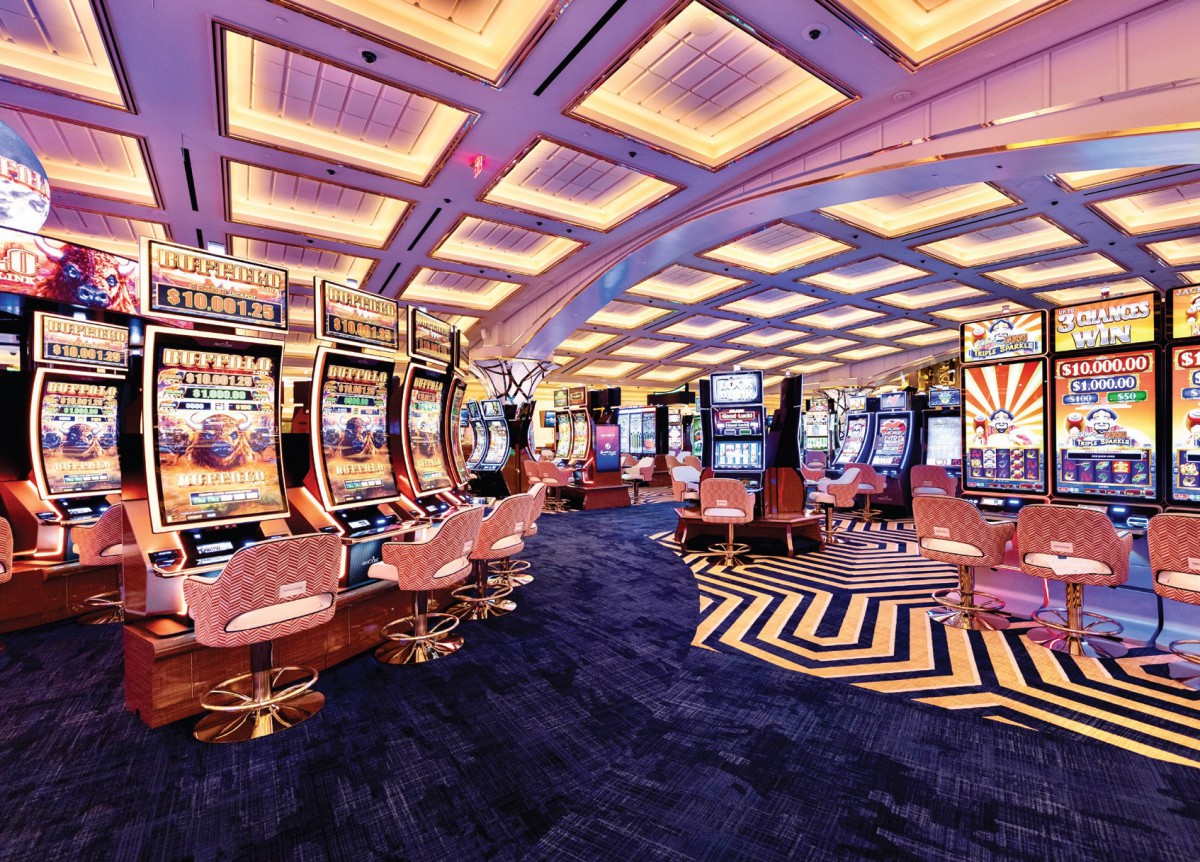 By 2012, Boyd gave up and sold the 88 acre-site (valued at $15 million per acre) to Genting at $4 million an acre. To put that fire sale into perspective, two acres of land in CityCenter recently sold for $40 million apiece. So Genting got itself an incredible bargain, which helped ameliorate Resorts World's $4.3 billion budget – as did its inheritance of the skeleton of Echelon Place. As the Great Recession slowly waned, Genting took its time. It initially announced a 2014 ground breaking and a 2016 opening. However, delays quickly began to dog the project, in part because of repeated design changes. Paul Steelman's initial concept, heavy on chinoiserie, was muted and there was a brief scrum with Wynn Resorts when the latter sought injunctive relief over a glass-curtain-wall scheme that resembled Encore Las Vegas. Resorts World quickly fine-tuned its design to remove any likeness.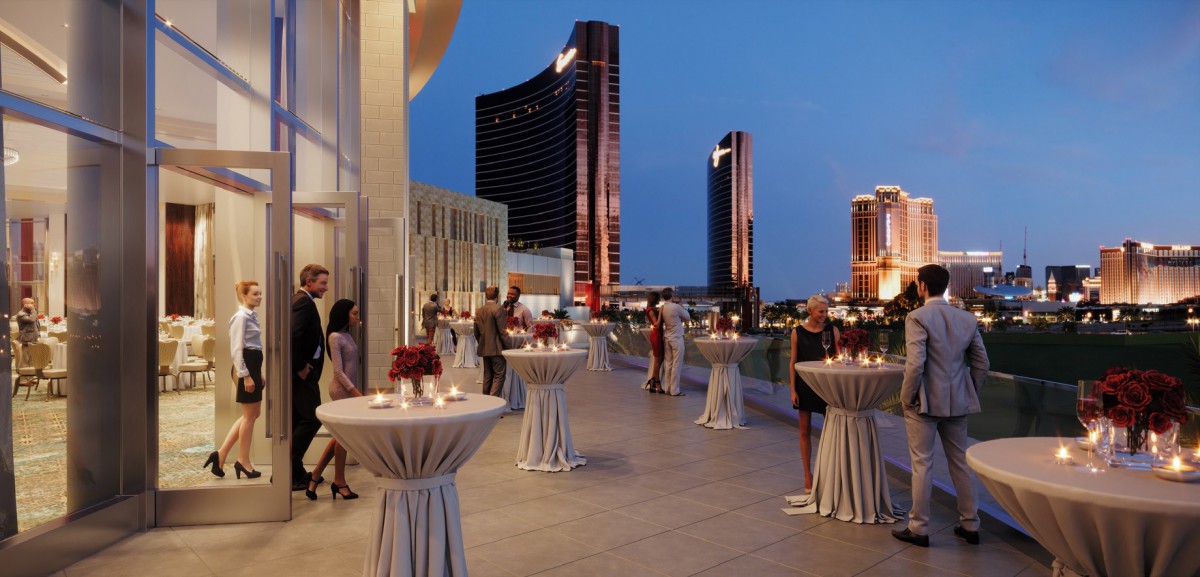 Ground having been broken on May 5, 2015, construction proceeded at a stately pace. Work was done at night, to spare the artisans from the withering Las Vegas heat. Given that the project was heavily reliant on overseas investment, slowdowns were occasioned by fluctuations in Malaysia's currency and in the Chinese economy ($1 billion of the construction cost was underwritten by EB-5 visa holders from the Pacific Rim). Another holdup was a lack of construction cranes. Ironically, one had been available just down the street at unfinished Fontainebleau but eventually was dismantled by Carl Icahn. Meanwhile, the design continued to evolve. Olde Peking was out, contemporary Shanghai was in. Construction began in earnest in October 2017, with an initial eye toward a 2020 opening (which, in retrospect would have been disastrous, given Coronavirus).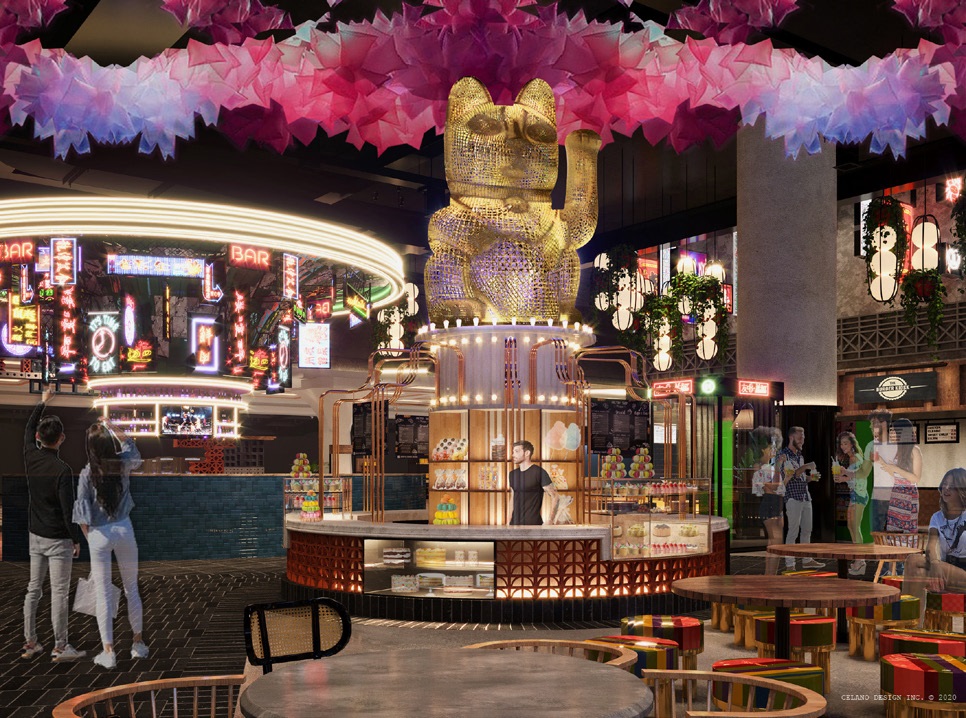 Late additions included showroom The Theatre and a 75,000-square-foot nightclub. Also, with an eye to the Las Vegas Convention Center's proximity, 250,000 square feet of meeting space were tacked onto the project. When Covid-19 hit Nevada, Resorts World caught a lucky break: Construction was deemed an "essential" activity, so work on the vast resort could continue unabated. More recently still, it was announced that Resorts World Las Vegas would become the first such property on the Strip to accept cryptocurrency (Derek Stevens takes it at three casinos downtown), albeit not on the gaming floor, as casino regulators have not approved it for use in Nevada.
President Scott Sibella is a relative latecomer to the saga, having been brought aboard in May 2019 when the project was well in train. He knows the Strip well, having held the presidencies of MGM Grand (for eight years), The Mirage and Treasure Island. Inveterate TV viewers will know him from his stint as a casino dealer on CBS' Undercover Boss series. Sibella took a few minutes out from a busy schedule of media appearances to speak with Casino Life
What will Resorts World Las Vegas bring to the north end of the Las Vegas Strip?
We expect Resorts World Las Vegas to redefine the luxury hotel standard in Las Vegas and bring a wealth of new experience not only to the north end of the Strip but to the Las Vegas market. We anticipate that our sizable investment in the north corridor, in addition to the many exciting developments around us, will in time drive business to this side of Las Vegas Boulevard. The developments around us will play a part in the next evolution of the Strip. Resorts World Las Vegas is just one piece in the next chapter for the north corridor.
What do you consider the salient attractions of Resorts World?
We're building a truly integrated resort with everything guests need for the ultimate vacation or visit. The resort will offer an array of amenities under one roof, from casual experiences and dining options, to high-end attractions such as fine-dining restaurants, a world-class theater and some of the city's most luxurious suites. I believe our guests will really love the way we've programmed the property – we have an immersive arrival journey, a variety of room products and plenty of fun, new experiences. The diversity of offerings, advanced technology and the exciting moments awaiting within the property will set the resort apart.
You have an Asian-food alley with 14 restaurants, I believe. How important is the Asian customer to your business plan?
The property will be a new luxury hotel experience that combines traditional and modern architecture and progressive technology while also paying homage to Genting's roots with subtle Asian touches within the art, décor, food and beverage, and service standards. We plan to work closely with our sister properties in Asia and look forward to bringing in clientele from around the world once it is safe to do so.
You're the first Strip casino to accept cryptocurrency. Why this innovation?
We recently announced our partnership with Gemini to explore future opportunities which would allow patrons to use their crypto wallet. We are still working through details and more about these services will be finalized in the coming weeks.
With so much emphasis on nightlife, dining and entertainment, how do you make the gaming product stand out and what percentage of your revenue do you hope to derive from the casino floor?
Given what we know about today's Las Vegas traveler, we've seen somewhat of a paradigm shift and we're expecting about 70 percent of our revenue to come from non-gaming amenities such as dining, entertainment and more. While we will offer an incredible casino experience unlike anything else on the Strip and welcome the traditional gaming customer, our property was designed to resonate well with all types of guests and interests.
How is your tunnel link to the Las Vegas Convention Center progressing and what kind of synergies do you anticipate with the LVCVA?
We are beyond excited that the resort will offer a connector station to the Las Vegas Loop, Elon Musk's innovative transportation system. This new project will provide a rapid and seamless experience between the Las Vegas Convention Center and Resorts World Las Vegas via underground tunnels in minutes, allowing conventioneers to easily access the property for breakout sessions, lunch and dinner plans, entertainment and more.
What do you think Resorts World brings to Las Vegas more than anything else?
Being the first resort to be built on the Strip in over a decade, we also have natural advantage to create the cleanest, safest resort experience in Las Vegas chock full of new experiences simply because today's technology and advancements didn't exist 10 years ago.