With crystal-clear turquoise waters and fabled beaches, a favoured warm-weather destination for many is the Bahamas archipelago. A top vacation draw for families and casino enthusiasts in the Bahamas is The Atlantis Paradise Resort. We were fortunate to chat with Joe Brunini, chief gaming and customer-development officer at Atlantis.
Could you give us a bit about your background in the gaming industry and what brought you to The Atlantis?
I got my start at Caesars Atlantic City in 1980 as a dealer of all table games and worked my way through most of the operational departments. In 1998, while I was senior vice president of operations at Caesars, I was hired by MGM Grand and made the big move from Atlantic City to Las Vegas. I joined MGM Grand as their senior vice president of operations and executive vice president of marketing. After MGM completed the Mansion and acquired Mirage Resorts in 2000, I then took over as president of national marketing for MGM Mirage. In 2005, we acquired Mandalay Resort Group and I was promoted to president of marketing and customer development for MGM Resorts International.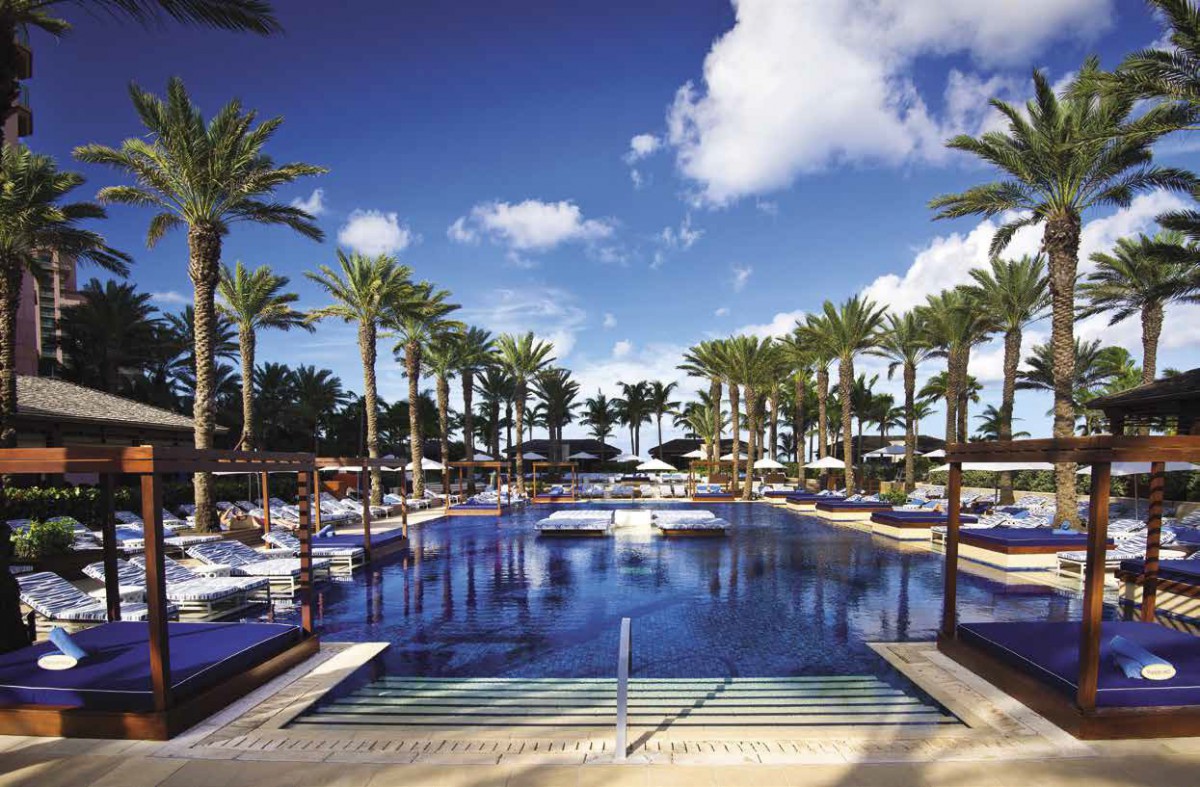 I was with MGM Resorts until 2012, subsequently, I was was hired by Baha Mar Casino & Resort in the Bahamas as their president of global marketing and customer development, leaving in 2016. I assumed the position as president and CEO of Parq Vancouver, where I stayed until 2020. Then I made the move to Atlantis. It was exciting to make the move, as I'd often travel down to the Bahamas for holidays with my wife and my daughter to stay at Atlantis
The Atlantis is one of the largest integrated resorts in the Bahamas. What are the various casino gaming areas within the resort?
Our main casino at Atlantis is situated between the Royal and Coral Towers. This is where we have the majority of our slot machines and a variety of table games. The table games are the traditional games from blackjack, roulette, craps, and baccarat to novelty games such as Let It Ride and Three Card Poker. We have one of the largest casinos in the Caribbean. It has been undergoing a refresh that includes modern finishes, shimmering textures, celestial fixtures and flowing lines echoing the refractions of the sea. Upon entering the casino, guests will be welcomed with a grander and even more elegant sense of space.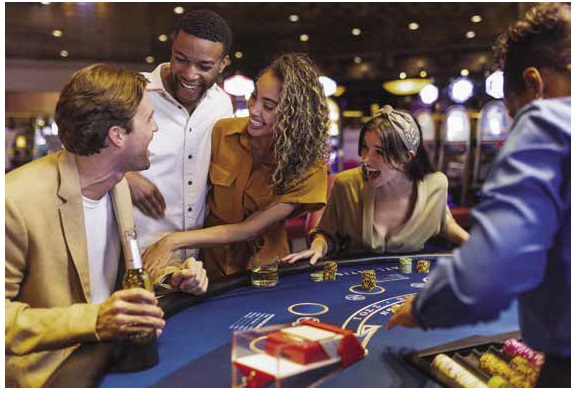 We also have additional gaming areas such as the Cove Pool, which is an adult pool area providing seven table games inclusive of craps, blackjack, baccarat and other games. We also have Sea Glass, an indoor gaming and lounge area with several table games and twenty mid-to-high range slot machines. At the Atlantis Casino, we offer the Salon Privé, which is our high-limit salon area, offering elite table game options for our VIPs.
At Atlantis Paradise Island, we provide a variety of gaming offerings and we're flexible to meet the needs of our guests. If a customer wants a certain game in any of the gaming areas and we know in advance, we switch it out, and put the games there to accommodate. We keep an inventory of various table games in each area, which allows us to expedite the customer requests and switch them out as needed.
Each of our gaming areas has a Bahamian flair, combining very outgoing local personalities along with the archipelago's unique style. I would consider the Atlantis Casino as a Bahamian casino with a slight Vegas flair. I say slight only because of the offerings and the type of well-known table games we offer. I would put the offerings we have on a level with any casino in Vegas.
Does the casino have gaming tournaments? What are some of the customers' favored tournaments?
We have a lot of tournaments. One of our favorites is a team slot tournament where there's about 20 teams. The teams combine their scores and compete against other teams. This format draws in a lot of enthusiastic customers and gives the winning teams bragging rights. We also have daily and weekly slot tournaments, where customers can easily sign up to play and other tournaments where there are preset criteria required for entry. There are also higher-end slot and table game tournaments with prize pools in excess of $250,000. We understand that slot and table game customers operate differently, and have varied needs and requirements, so we strive to try to accommodate both types of players.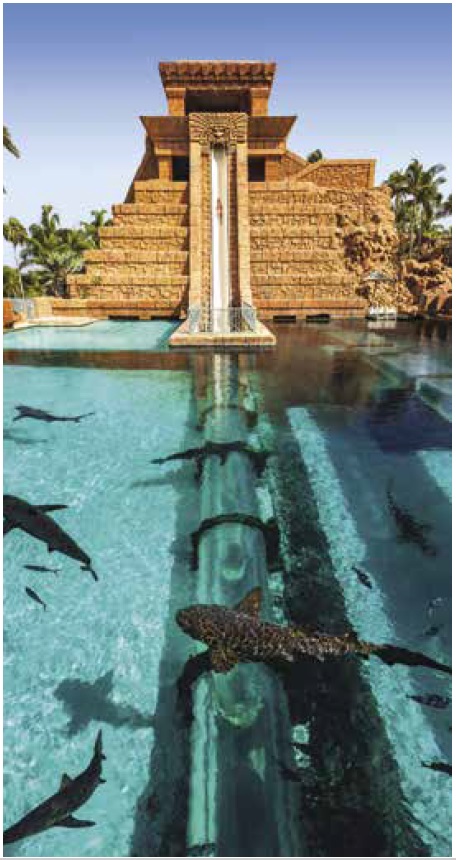 Where do customers come from?
The U.S. market is a key market for Atlantis. We are also expanding in the Canadian market from Toronto in the east all the way to British Columbia on the West Coast. We also pull from the United Kingdom, and have international customers that come in from as far away as Singapore and Beijing. They may either take a trip through the U.S. or Canada, with their final destination in the Bahamas. We do pick up many international customers, mainly because a lot of them have children in school on the East Coast. They tend to come here for a family vacation. The Atlantis is truly a family destination resort that has gaming and many other activities.
The resort has recently been going through a major renovation. Could you mention some of the highlights?
Atlantis' Royal Towers are celebrating their 25th anniversary this year, which coincides with completion of renovation of all guest rooms and suites in both the Royal East Tower and Royal West Tower. Design elements celebrate the natural seascape of aquamarine waters, white-sand beaches, and coral reefs to inspire a soothing environment where guests can relax and unwind.
Looking beyond 2023, in partnership with David Grutman of Groot Hospitality, Atlantis will open a brand-new 'oasis within an oasis,' resort called Somewhere Else. Replacing the current site of The Beach Tower, this unique oceanfront escape, opening in 2024, will offer 400 guest rooms and suites alongside top-tier dining venues, lushly landscaped grounds, multiple pools, recreation areas, upscale amenities, and live performances – all within easy reach of the myriad dining and entertainment options synonymous with Atlantis. We have also announced our third Michelin-star-chef restaurant experience, Pranza by Chef Michael White, which will make Atlantis the only resort destination to have three Michelin-star chefs available to all our guests. One does not have to be a VIP or a guest staying in a certain tower to access any of our dining outlets.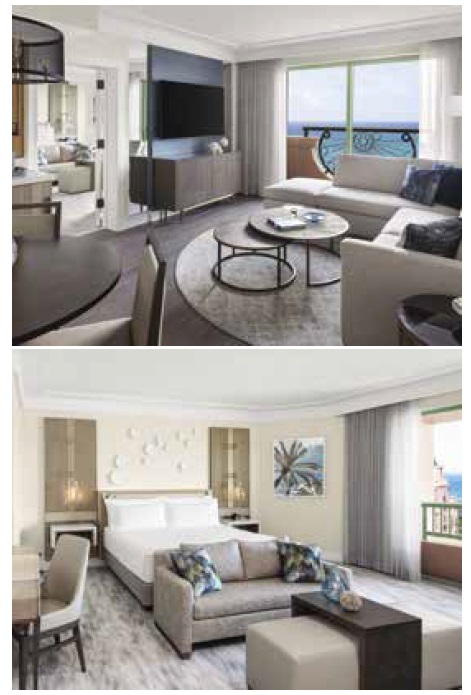 We have also launched partnerships with sea plane and yacht charter operators that are available for reservation now. This will allow our guests to experience more of the sister islands, from diving the famous blue hole to swimming with the pigs, which is a popular Bahamian thing to do, as well as other activities. Guests can access these special experiences and operators through our renowned Sapphire Services concierge team.
The Atlantis also has a marina for those who arrive by boat. Can you mention a few highlights about the marina?
Something that often goes unrecognized is our marina. It's truly a Monte Carlo-style one. We have 63 slips which can host vessels up to 250-plus feet.
Whether you're on a charter or on your own boat and use the slips at the marina, you are given access to the property. So you can access the pools, the fitness center, the restaurants, aquariums such as The Dig and of course world-class shopping!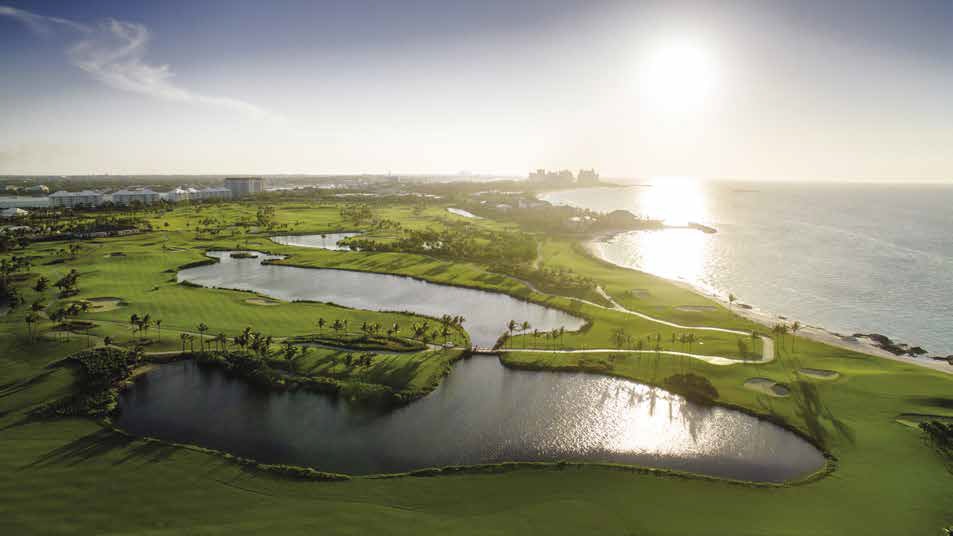 What are you doing with social media?
At the present time we are most active on Instagram and Facebook. As far as engagement and our customers messaging us it's usually via Instagram. We really keep Twitter to a very high level of corporate messaging. Obviously, if people reach out to us offline, of course we will respond. We did launch a TikTok account, and utilize one of our team members to administer it. Though his name is Dennis, everybody knows him as "Kool-Aid." He is such a unique personality and has done amazing things engaging with our customers through TikTok. We also have a YouTube page where we place our past TV commercials and a lot of our new content. We are starting to get very involved in producing original content.
How would you describe Atlantis and its role in terms of social responsibility?
I would say our emphasis is on the ocean – sustainability and environmental stewardship spearheaded vis-à-vis the Atlantis Blue Project Foundation. The nonprofit is dedicated to saving sea species and habitats throughout the Bahamas and the surrounding Caribbean areas. Since its inception in 2007, the foundation has been a longstanding environmental leader in the Bahamas, creating nurseries to propagate corals, cultivating and donating hundreds of mangroves each year to help restore wetlands around the Bahamas, educating the local community about ocean conservation, and more.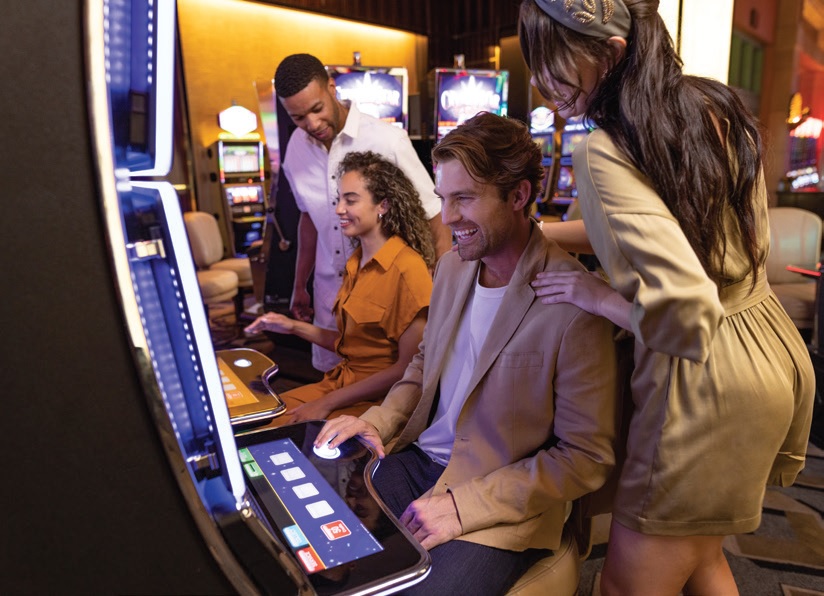 Dolphin Cay is a 14-acre marine mammal habitat that includes an advanced marine education center, animal rescue, and a rehabilitation hospital located at the resort. The Atlantis Blue Project Foundation played a role in rescuing – and rehabilitating – dolphins and sea lions whose habitats were destroyed in Hurricane Katrina, 15 years ago. Guests are also allowed to participate in educational interactions and have learning experiences with the animals.
More information on our Blue Project Foundation can be found at: www.atlantisbahamas.com/ocean/ blue-project-foundation
Casino Life Magazine would like to thank Joe Brunini and Atlantis Paradise Island resort for their cooperation on this article.
*** This exclusive interview with Atlantis Paradise Island and Joe Brunini was originally published in Casino Life Magazine Issue 156 January 2023***