Cultivating Success
Saverio Scheri and his Agua Caliente workforce reap awards for their combined efforts. 
"Team" is a word you'll hear a lot from Agua Caliente Casinos COO Saverio "Sal" R. Scheri III, a lifelong baseball fan. (Even after years in California, he is still a die-hard Yankee fan.) It's key to the passion that infuses his leadership of one of tribal gaming's most exciting ventures. The Coachella Valley-based gaming empire has transformed a patch of bare desert into award-winning Rancho Mirage resort. It's got a premier night spot in downtown Palm Springs with a cool vibe. And it braved the Covid-19 pandemic to finish and open its Cathedral City casino, a smaller but distinctive variant on the Agua Caliente brand.
Image: Saverio Scheri, COO, Agua Caliente Casinos
Nor is gaming the only string on the Agua Caliente nation's guitar. In addition to the dining, nightlife and spa options at its casino properties, it has recently diversified into the automobile industry with Agua Fuel. Despite having absorbed the body blow that was Coronavirus, things are looking up in the Agua Caliente sphere. We caught up with Scheri on a balmy spring day to see what had changed in the Palm Springs area since our last visit.
Is Agua Caliente Casinos still the biggest employer in the Coachella Valley?
We are certainly one of the largest in the entire Valley. What we strive for is for team members to wake up every day, be excited about coming to work and not looking at this as a job but as a career. We love to promote from within and I think that's what's made us one of the most popular employers in the valley.
How many people do you employ?
Over 3,000 now with our new additions to the family.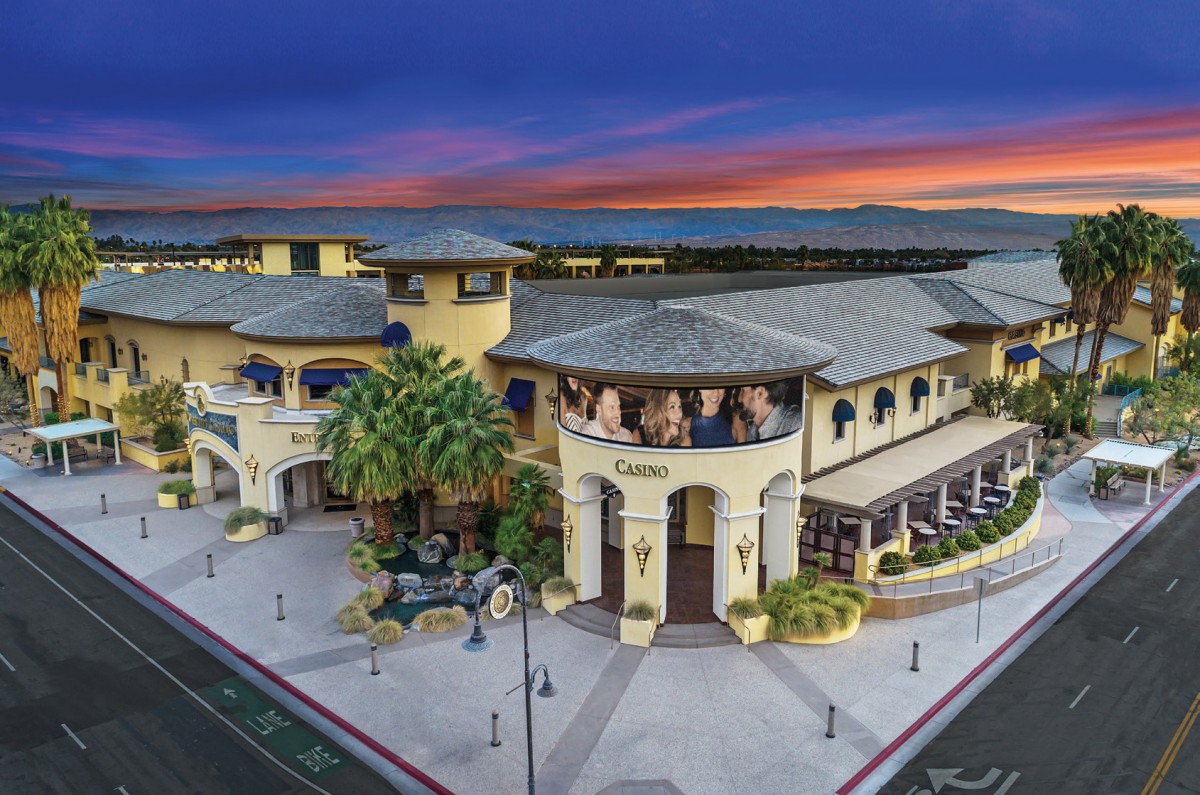 Image: Agua Calente Palm Springs 
I'm sure it was difficult to navigate the variety of shutdowns that we were dealing with in the past year. How did Agua Caliente cope? When did you close and reopen, and how many people were you able to keep on payroll?
It was a very difficult time. We closed mid-March 2020 and we reopened at the end of May. The good news is that we were able to keep almost everyone on the payroll, even during the time that we were closed. We did it in a variety of different ways and our Human Resources department worked with team members to utilize their vacation time, but the Tribe really stepped up by giving everyone payments through the end of the following month. So for the folks that were out  during the closure, they had very little or no disruption for themselves. When we reopened, we worked really hard to move those who were idle to other departments to keep them employed.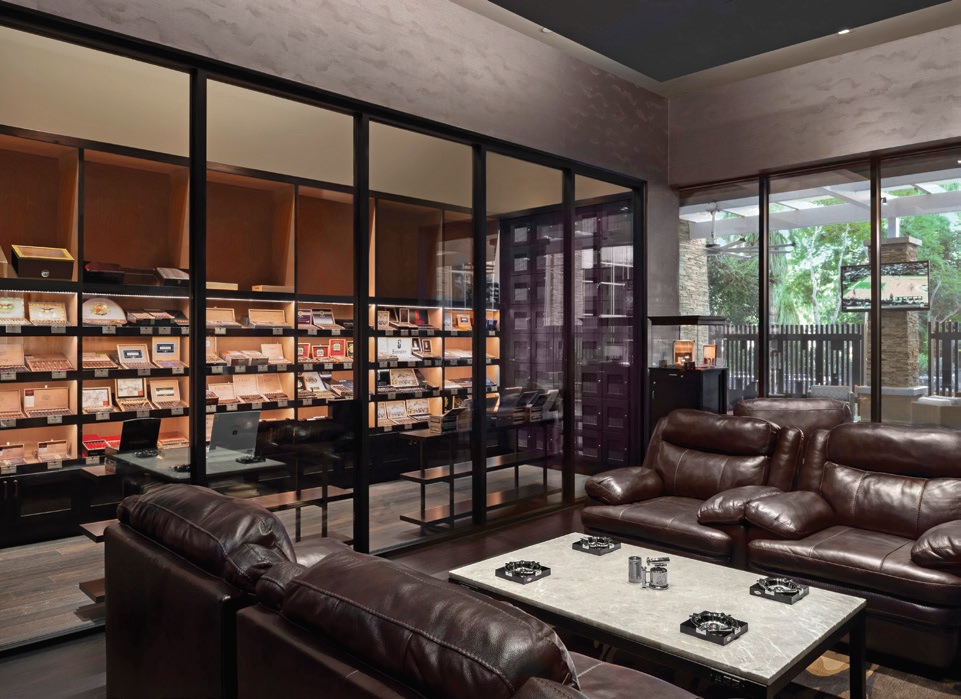 How soon did business return and how strong was demand when it did?
We've seen throughout the gaming industry where destination resorts got hit a lot harder because people wouldn't get on planes and couldn't get to places like Las Vegas. The regional casinos weathered much better than places in Las Vegas. What was really interesting was that we were able to track our visitation and volume and revenue and saw it was in direct correlation to Coronavirus caseloads. As caseloads rose, we saw visitation dip and as caseloads went down we saw visits go up. We followed that trend and we are still following that today. With cases coming down, we're seeing that uptick in visits and revenue.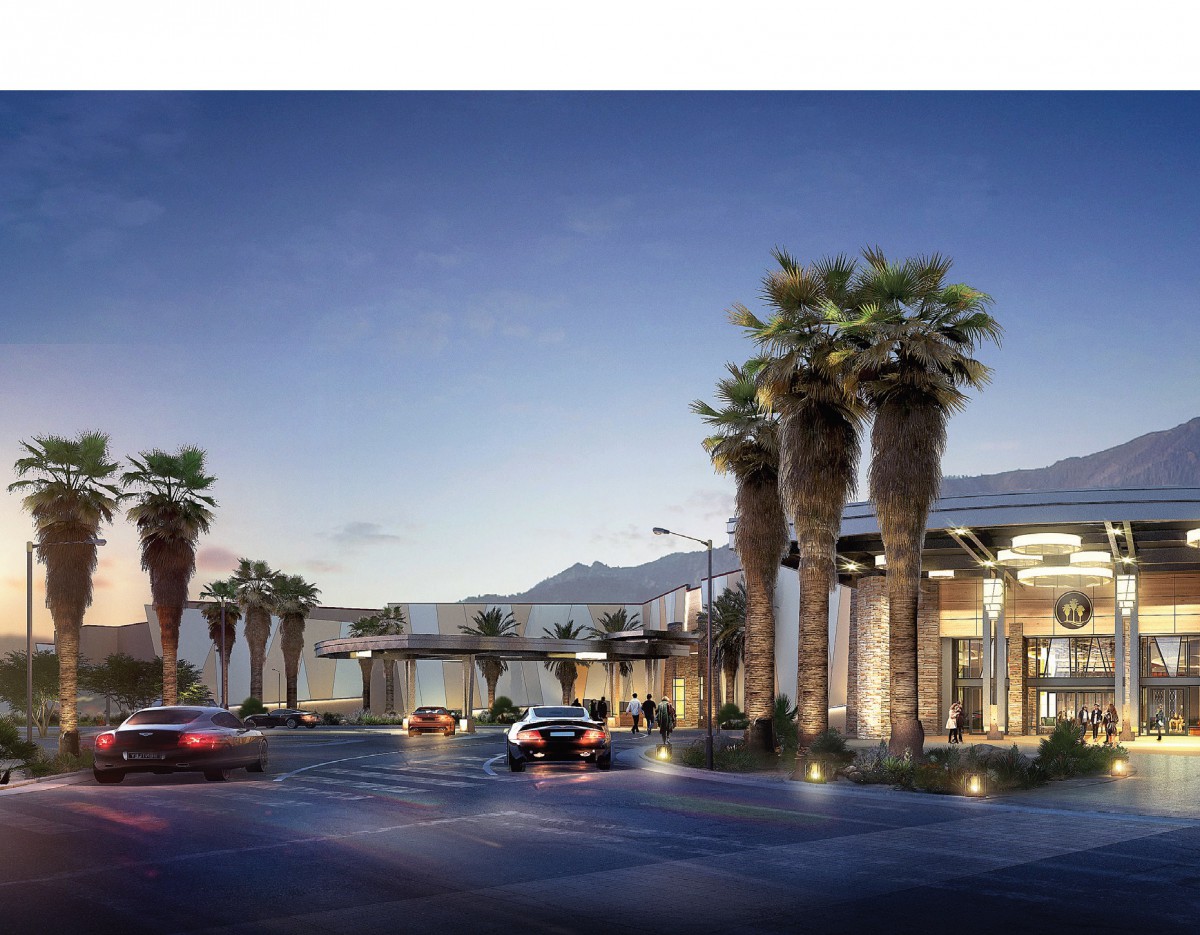 Image: Agua Caliente Cathedral City
And Cathedral City's open now. It wasn't the last time we talked?
I'm sitting in my office in Cathedral City right now.
How much gaming inventory does Cathedral City Casino offer and what sort of amenities?
We're really excited about opening Cathedral City because it is a casino property unlike anything else. I'm proud to say that each of the Agua Caliente casinos has its own personality. Rancho Mirage has the feel of a destination resort with the pool and the spa and the hotel. Downtown has that hip vibe because it reflects downtown Palm Springs and there's so much happening there. It's very electric in downtown Palm Springs. In Cathedral City it's a little bit more like you're in a neighborhood casino. You come in, it's very comfortable, the casino floor is laid out very nicely, with lots of space so you don't feel crowded. We have over 500 slot games and we have table games here as well. We have an amazing sports book just like the one we have at Rancho Mirage. It's called 360 Sports and it has giant, 4K screens and an amazing menu of both bar-food favorites and really exciting, innovative items as well. And it has its own personality. It certainly has a Latin feel here in Cathedral City in a couple of ways. We've got a great tequila bar called Agave Caliente with DJ's, dancing, and live entertainment. We've got giant glass doors which, whenever the weather is nice – which is most of the time here in Palm Springs – we open the doors right up onto a beautiful pavilion, where we stage concerts and celebrity DJ's. We can have dancing, comedians, food trucks, and private parties too. And then we have Café 111, which is more than just a three-meal restaurant. We have an amazing chef from Mexico City and he brings authentic Mexican dishes with hard to find ingredients. It's so much better than your average Mexican restaurant. The flavors are amazing, the dishes are fantastic and very unique. You've got salads and burgers, and then you've got wonderful Mexican chicken mole, amazing fish tacos. It's just so much fun. The food, music, and vibe is what gives this casino in Cathedral City a Latin personality.
You always wax lyrical when you talk about your restaurants. Is that a big passion of yours?
Oh, absolutely. I can get on my soapbox a long time about what differentiates one casino from another. I'll never forget casino executives in the late 90s when they said, "We're going to turn Las Vegas into the dining capital of the world." That was in the early Nineties. And he succeeded. That's the thing that sets you apart. And then he did it again with entertainment. It was interesting to see that transition in Las Vegas and then for all the regional casinos to follow suit. We certainly look at things like entertainment and food to differentiate us from our competition, and to be successful at that it's not just about having good service and good food. It's about creating ingredients and dishes and menus, combined with a beautiful venue and fantastic customer service. And instead of just going out to eat, we create dining experiences, whether it be very casual – just walk up to our food district at Rancho Mirage – or the very high-end, first-class experience, to what we're doing in Cathedral City, which is fun and exciting, it's all about the experience. So we want people to remember Agua Caliente Casinos as their favorite place to go. It's where you have the most fun. It's where you feel the most comfortable. We have to execute across the board and it starts with the gaming floor for sure, but it extends out to everywhere. Our customer service, our food and beverage, our entertainment – the whole nine yards.
I recently saw the announcement of Agua Fuel opening next. Can you tell me a bit about this project?
The Tribe is opening a fuel station and convenience store right across from the Rancho Mirage resort. As you might expect, you'll have your gas – and at a very competitive price – so we're very excited about that. At the same time, it will offer the things you expect at a convenience store, as well as some of the things we provide over at the casino at Java Caliente, which is our coffee establishment. So we'll have a Java Caliente in the fuel center. There will be a drive-through, which will be great because the folks who love our coffee, they can get it on their way to work, on their way home. They'll pick it up and still enjoy what they have in the casino. We're so thrilled for our customers to be able to fuel up before they get to the casino or after they leave at a very convenient locale and very good price for gas.
Image: Rancho Mirage Resort
How is the transition to cashless gaming affecting Agua Caliente?
Our business has traditionally focused on varying demographics. We certainly look to older folks, retired folks, people who are further along in their career and have more disposable income, typically. But at the same time, we don't forget about our younger demographic because they're so important to us for a number of reasons. They keep us fresh and exciting, we want them to be exposed to what Agua Caliente is offering. They don't focus as much on the gaming aspect, but they love the hotel, the pool, the restaurants and the bars. We have a lot to offer them. So we're always thinking of the younger demographic. They are in tune and comfortable with everything being cashless. They use their phone to pay. It's not even taking out a credit card and tapping it. Now it's their phone. We're starting to see that extend everywhere, including into gaming. It's not widely adopted yet but we're providing it to our guests to give them more ways to customize their gaming experience.
During your time in the industry, there's been so much change driven by technology. You launched a mobile app in 2020. What can you tell us about that?
You're right, we've seen a lot of changes in the industry. I've been in gaming for almost 38 years in and I wouldn't have believed you if you'd told me some of the things that would be possible today, including what you can do from an app on your phone. It's really amazing: Everything from making reservations, booking rooms, interacting with maps, playing games – here in California we have play for free. We are looking at evolving that into something a little different eventually. We know sports betting is going to come to California like it has so many other states in the U.S. Again, all this is delivered through an app on your mobile phone. So we've got a great app where we're evolving in tune with how things are evolving in the great state of California. We're closely watching what's working in other jurisdictions and how we would apply that here in California. What's so different about that is it puts so much in the palm of your hand from a revenue standpoint for the casinos. It truly is amazing. Certain jurisdictions are making revenue from sports and racing that they couldn't do if they couldn't bet from their phones on Sunday mornings before the games start. And the best part is we're not moving money from the casino to a mobile platform: What we're seeing is the mobile platform becoming its own, brand-new revenue stream. So that's very exhilarating news because we certainly don't want to displace our existing brick-and-mortar gaming. But watching the mobile platform become a new revenue stream is very exciting to us. We're looking at all different ways to be interactive, engage with our customers and provide a source of information, at the same time entertaining and engaging the customers.
Agua Caliente continues to win awards for best hotel, best casino, food, service and more, including four- and five-star rankings on Forbes Travel Guide. Right now, of what are you most proud?
I love that question. It is true that we get a lot of awards and I'm very proud of our team. We've moved from a three-star resort to a four-star resort and from a four-star spa to a five-star spa, and a brand-new, four-star steakhouse, along with many, many other awards. I'm so proud of the work the team members have done to achieve that level of excellence. What I tell our team members every day is that we're not doing the things that we do to win just to win awards; we do these things, and many of them are very difficult, we do them to provide the best guest experience we possibly can, creating the "ultimate" guest experience is always our goal. It's not so much the award, as it is the journey and the effort that our team members put forth that provides that fantastic guest experience. Our whole approach here is called "ACE" which stands for "Agua Caliente Experience." We've created our own guidelines for what that experience is in every venue and every single team member is trained about how to deliver that "ultimate" guest experience. It's reinforced on a regular basis. They're attentive and rewarded for the work that they do – and they're held accountable for providing that level of customer service we provide for all of our guests. That is one of the things that really, truly separates us from our competition: our attention to detail and our focus on providing that ultimate guest experience. It's those kinds of things that really sets us apart and it adds up to a huge difference. It's incredible recognition because it shows how hard everyone works to get us there.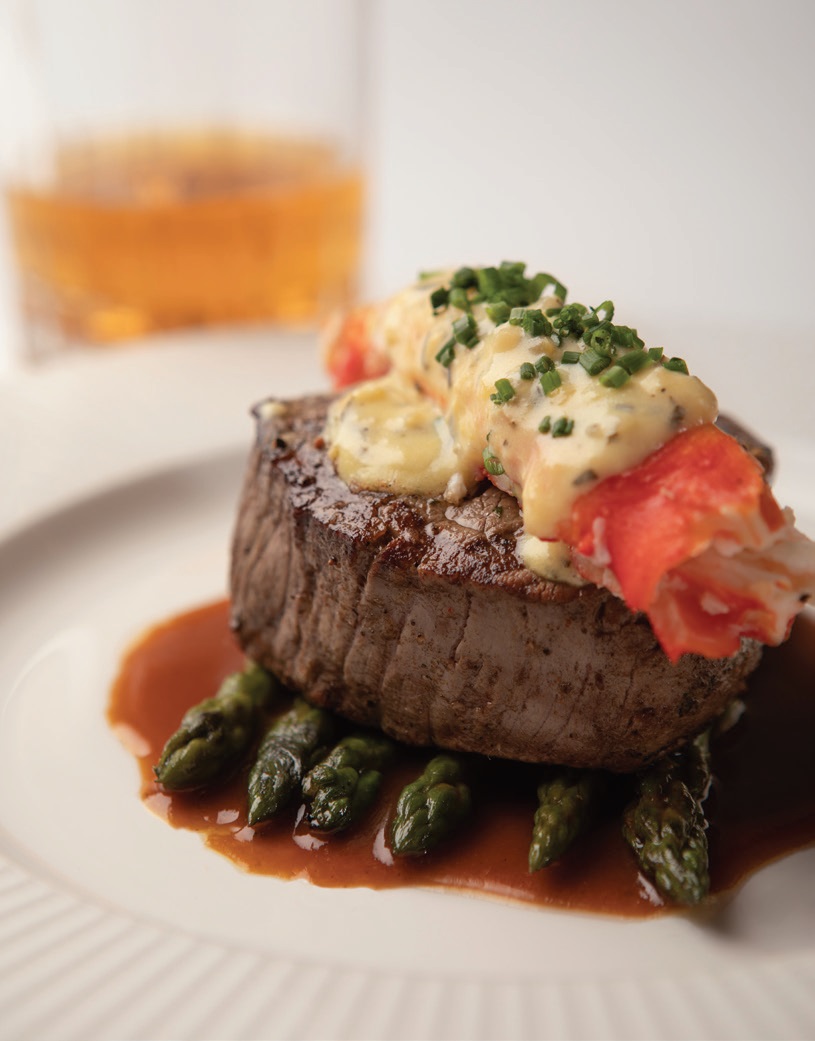 Esports is booming right now, especially during the pandemic. What can you tell us about Agua Caliente's esports program?
Esports is a big component of our offerings. We were doing a lot more with it pre-Covid. Social distancing has certainly changed the way we do our esports, but we're looking forward to get that going again. And now with two of our three venues having our 360 Sports bar, that's where we're doing our esports, so it's absolutely a remarkable venue for esports. We've got folks that are dedicated to that product and it's attracting a whole new demographic to our properties, which we're very excited about and we think that the future of esports is unlimited. It's going to develop in so many different directions. We're embracing it and we're excited to see our customers embrace it as well.
As COO, you play a key role in all aspects of design, development and operations. What are you focused on right now?
Right now my focus is on providing a safe environment for our team members and our guests, and that's an everyday focus of mine. We have to make sure that we come to work every day safe, and at the same time, we have to focus on the job we have to do, whether it be someone in accounting or information technology or a server in a restaurant or a slot attendant on the casino floor.
Aside from the daily COVID-19 safety efforts, I am focused on increasing our business at our existing properties while at the same time looking for new opportunities to expand the Agua Caliente Casinos brand.
Big picture, do you have any predictions about the industry in general and its direction in the coming year?
I gave up making predictions last year. I thought we'd only be closed for Covid for three or four weeks; then I anticipated that COVID would be over by August. A lot of us were wrong about that. But in general, having been in gaming since the early Eighties, the one thing I know about this industry is it's resilient. It's weathered a recession, it's weathered 9/11, it's weathered the crash of '08 and it will weather Covid, and we will come out stronger on the other side. I look at it a little differently. Maybe it's why I have such a passion for what I do. I look at us as a very important escape for people. Everyone has had a tough year. But when you have a chance to walk into a first-class casino resort like Agua Caliente and spend some time with us, whether it's a few hours or a few days, you get to leave all that behind. You get to play some fun casino games. You get to eat some food that you probably don't have around the corner from your house. You get to stay in a beautiful hotel, swim in a great pool, see one of your favorite bands. It's a wonderful, wonderful escape – and I think that's important for people, probably more so today than ever.
Interview by David McKee Editor Casino Life 
#        This interview was originally published in April 2021 Issue 144 Casino Life       #