Totally Gaming Academy
11th - 13th September 2018
Leiden Netherlands
The Slot Academy is an intensive training course for gaming management proven to improve the efficiency and profitability of the gaming floor. The course takes an in-depth look into machine meters, pay table calculations, TQM, performance analysis and considers each of the different player profiles and how you can better fulfil your visitor's expectations through the gaming environment, promotions and floor layout. The Slot Academy has trained leading gaming brands globally and is a well renowned course.
Each Slot Academy is tailored to the market and requirements of the attendees.
For further information https://www.totallygamingacademy.com/slot-academy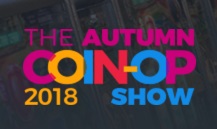 The Autumn Coin-Op Show
3rd & 4th October 2018
Olympia London
The Autumn Coin-Op Show was launched in 2014 after requests from within the industry. Many in the industry felt that there was too big a gap between the traditional annual January shows and that there was a need for an event totally dedicated to the UK coin-op and amusements industries. If you're involved in Pubs, Clubs, Bingo, AGCs, Leisure Parks and Family Entertainment Centres, this is your show!
For further information www.coin-opshow.co.uk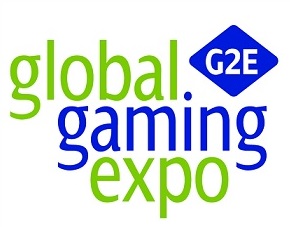 G2E Las Vegas
9th  11th October
The Sands Las Vegas
Global Gaming Expo (G2E) is "the show" in the casino-entertainment industry. The event showcases the technologies, services and products of exhibitors and provides an atmosphere to buy/sell, network and learn.
For further information  www.globalgamingexpo.com/
WrB London
October 18th
London Venue TBC
The WrB brand has long been the preferred platform for high-profile Government, Regulators, Operators and Suppliers from across the international iGaming industry to discuss current and future regulation. Always on the pulse of emerging jurisdictions, WrB's reactive portfolio delivers primary business intelligence into areas such as market entry, growth channels, consumer profiling and regulatory sustainability – a cost effective and crucial knowledge base in a politically fragmented environment
For further information https://www.wrbriefing.com/
ICE Africa
24th & 25th October 2018
Johannesburg
Following the hugely positive coming together of all sectors of the industry at Gaming Africa in 2017, ICE Africa has launched – the first occasion the ICE brand has been extended beyond its London home. ICE Africa will be an event where the industry can meet, network, see the very latest gaming innovations, share best practice and progress in a strategic and sustainable manner.
For further information  https://www.iceafrica.za.com/
Responsible Gambling Week
1st to 7th November 
United Kingdom 
Responsible Gambling Week is a cross-industry initiative to promote responsible gambling.All sectors of the gambling industry in United Kingdom  – casinos, bookmakers, online companies, amusement arcades and bingo – and the Irish Bookmakers Association come together for the Week, which this year takes place from 1st – 7th November, continuing the campaign theme 'Let's Talk About Responsible Gambling
For more information visit: http://responsiblegamblingweek.org/about 
ICE Sports Betting USA
27th and 28th November,
Convene, 117 W 46th Street, New York
Clarion Gaming has confirmed the launch of ICE Sports Betting USA, a two day event that's being held in New York across 27th and 28th November, 2018. The influential learning, business and networking event will mark the first application of the world famous ICE brand in the United States and follows the Supreme Court's repeal of the Professional and Amateur Sports Protection Act of 1992 (PASPA). Leveraging the integrity of the ICE brand and Clarion's track record of establishing successful events in the United States, ICE Sports Betting USA will be the only b2b event to bring together regulators, sports associations, land based casino operators, online gaming brands and technology providers alike.
For more information visit: sportsbettingusaconference.com