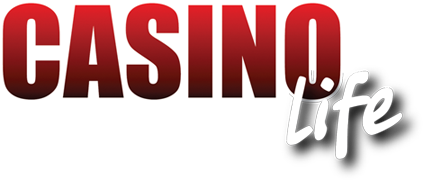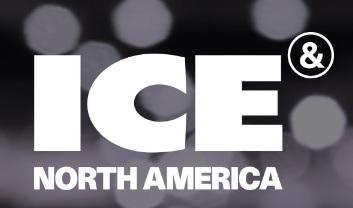 ICE North America
May 13 - 15  
Boston Convention & Exhibition Centre
ICE North America, Clarion Gaming's first edition of the ICE brand on US shores, will be taking place on the exact one year anniversary of the repeal of PASPA, bringing together the key streams of Sports Betting, iGaming, Esports, iLottery and Affiliate Marketing across the entire region as the US gambling sector continues to explore sports betting legalisation and subsequent roll-out.
ICE VOX North America, the premium and paid-for part of ICE North America, will offer integrated learning and networking in one program, a purpose built learning space where sports wagering will be taking the center stage during the debates and discussions of the expected 2,000 decision makers from across the industry.
ICE North America will bring together Clarion Gaming's US assets, GiGse and ICE Sports Betting USA, with the addition of esports, iLottery and affiliate marketing streams, to create a single large-scale event.
To find out more information please click here    
Totally Gaming Academy
Courses
Lottery Academy 21 - 22 May Amsterdam
Slot Academy US ( with UNR ) 21 - 23 May Durant OK 
Introduction to Online Gaming 4 June Malta
The Totally Gaming Academy is widely recognised as the global leader of gaming industry training for professionals and businesses seeking to reach their full potential.
Our training courses are unbiased and intensively researched, providing best practice training which is supported by consultative interaction with our expert trainers, who all have extensive operational experience in their field. All training courses provide models and tools which are designed to be implemented immediately, with maximum impact on business growth and success.
For more  information please click here   
G2E Asia
Macau
May 21 - 23
Connecting People and Innovations in the Asian Entertainment Industry
Global Gaming Expo Asia (G2E Asia) is renowned as a key gaming and entertainment business hub across the continent. It is the must attend marketplace for the Asian gaming-entertainment industry, offering a one-stop platform to the industry professionals to network, forge fresh connections, source new products and solutions, and gain a deeper insight into the latest global industry trends. Every year, over 95% of Asian casino operators attend G2E Asia to look for cutting-edge products and solutions and gather upcoming industry trends. Held in Macau - the heart of Asian gaming-entertainment, G2E Asia is the ideal hub where professionals network and conduct business.
For more information please click here  
Juegos Miami
May 29-31  
The Bilmore, Miami, USA
We are bringing you all forms of gaming – casino, bingo, betting, sports betting, lottery and social - whatever the means of delivery – land-based, online and mobile - will be represented in a single event which meets the rapidly growing needs of Latin American and Caribbean operators and stakeholders.
A powerful strategic, tactical and hands-on content program took place at Juegos Miami 2018. The extensive program will enable operators, regulators and governments to rise to the challenges and opportunities facing the industry. 
For more information please click here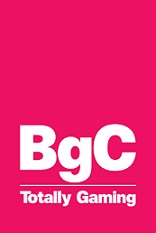 Brazilian Gaming Congress
June 23 – 25
SAO Paulo Brazil
With the theme, 'Strengthening Roots', the focus of BgC 2018 was to bring key people together in one place to meet and build the important foundations and relationships needed, to enter this new potential market.
BgC 2018 also went beyond the approval of the law itself and discuss the challenges Brazil might face in creating a stable marketplace that is attractive for long term investment as well as how expectations can be met in terms of boosting the economy.
For further information please click here 
Australasian Gaming Expo
Auigust 13 - 15
Darling Harbour Sydney 
The Gaming Technologies Association (GTA) and Asia Gaming Brief (AGB) are excited to announce a comprehensive seminar program to run over the three days of the Australasian Gaming Expo.This year's program takes a look at the future of the gaming industry in Australasia, covering topics related to new technology, gaming, hospitality, service, and the customer – all of which are aimed at helping you get more from your hospitality venue.
For further information please click here
ICE Africa 
 October  2 - 3
Sandton South Africa 
ICE Africa has launched with a great success representing 24 African Nations and 89 worldwide on the first occasion the ICE brand has been extended beyond its London, UK, home. ICE Africa is an event where the industry can meet, network, see the very latest gaming innovations, share best practice and progress in a strategic and sustainable manner. Pre-register for the conference and exhibition which will be completely free, as we enter a landmark era for the African Gaming Economy.
For further information please click here
G2E Las Vegas
October 15 - 17 
The Sands Las Vegas
Set yourself up for success at Global Gaming Expo (G2E)—the largest gathering of global, commercial and tribal gaming professionals in North America. Take advantage of new educational content that is fast-paced and actionable and experience first-hand the new products and innovative technologies showcased on the expo floor. G2E has everything you need for your casino floor and across your entire operation—from traditional casino fare to sports betting, non-gaming amenities and digital products—G2E is where your business growth is accelerated.
For further information please click here   
Responsible Gambling Week
November 7  - 13 
United Kingdom 
Responsible Gambling Week is a cross-industry initiative to promote responsible gambling.All sectors of the gambling industry in United Kingdom  – casinos, bookmakers, online companies, amusement arcades and bingo – and the Irish Bookmakers Association come together for the Week, which this year takes place from 7th– 13th November, continuing the campaign theme 'Let's Talk About Responsible Gambling
For further information please click here