Submitted by

admin

on Tue, 11/06/2013 - 20:06
Zitro presented 17 new games at the Zitro Experience 2013 event, held on 3 and 4 June in Mexico City. The whole Mexican gaming sector turned out to find out what Zitro had to offer, giving its unanimous support for this initiative and looking forward to receiving more games before the end of the year.
Creativity and great ideas are the ingredients which combine to make Zitro's video bingo games the best in the world, and it has revolutionised the sector once again with these 17 innovative titles.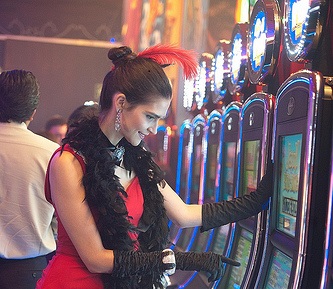 This impressive display will be boosted by a further five games in the second half of the year, consolidating even more Zitro's position as the most creative in the industry, with 22 new games in a single year. Surprising and very difficult to imitate.
Zitro's CEO , Johnny Ortiz, said: "Zitro surpasses itself with every new launch, as shown by the people attending Zitro Experience, who were amazed at our ability to create and revolutionise the Video Bingo sector once again.  The Mexican market is very important to us, because we are the exclusive supplier of video bingo for the largest groups in the country". 
These spectacular games incorporate 3D technology, new interactive systems for purchasing extra balls, bonuses ranging from car races to 80s music, 5 bonuses in a single game, images of real characters in video and community games, things which had never before been seen in a bingo machine.
Zitro Experience, an event packed full of surprises
Zitro celebrated this important company landmark in an event packed full of surprises. Zitro Experience is not just any old presentation; it is an experience, the experience of sharing a few hours with customers, showing them the innovation and the technology of Zitro's factory of ideas, through its games.
The event was spiced up with a tasting of Mexican products and, to top it off, those attending were able to enjoy one of the most successful musicals currently showing in the Federal District.
Images were also displayed of the 12,000 square metre avant-garde installations that Zitro has just opened in Barcelona, the site where 300 professionals create the best video bingo games in the world.
Mexico, a very important market
Zitro games have been the favourite of Mexican players' for a number of years now, making the country Zitro's largest market in the world. It is the undisputed leader here, where each new launch is awaited enthusiastically, because it translates into greater earnings and profitability and sets Zitro apart from the rest. The players are the ones who request the games, which provide a source of fun and entertainment for hours.
The huge variety of games satisfies the tastes of today's customers and attracts the younger clients, the customers of tomorrow, into the gaming rooms.
IMAGES: http://www.flickr.com/photos/zitrogames/sets/72157634067773287/