Submitted by

admin

on Mon, 16/09/2019 - 21:46
Zitro will present a world premiere multitude of games at G2E Las Vegas 2019, as well as two new cabinets from its Bryke Video Slots product line.
ALLURE will be the first cabinet to make its debut in Las Vegas. This amazing cabinet includes three 27-inch Full HD screens, as well as the state-of-the-art SmartDeck digital button panel. In addition, Allure has 'SynchroScreens', a powerful multimedia system integrated by the superior monitors that create an incredible immersive experience.  Allure will be launched with three sensational new games. Within the '88 Link' family, two different games are going to be released: '88 Link Lucky Charms' and '88 Link Wild Duels'. Both games combine, for the first time in history, the proven '243 ways' game mechanic with the fantastic 'Link Bonus' by Bryke. Zitro will also present '88 Link Shock ', which brings together the successful '88 Link' game and the exciting mystery prize 'Link Shock', which has revolutionized all the casinos in which it has been installed.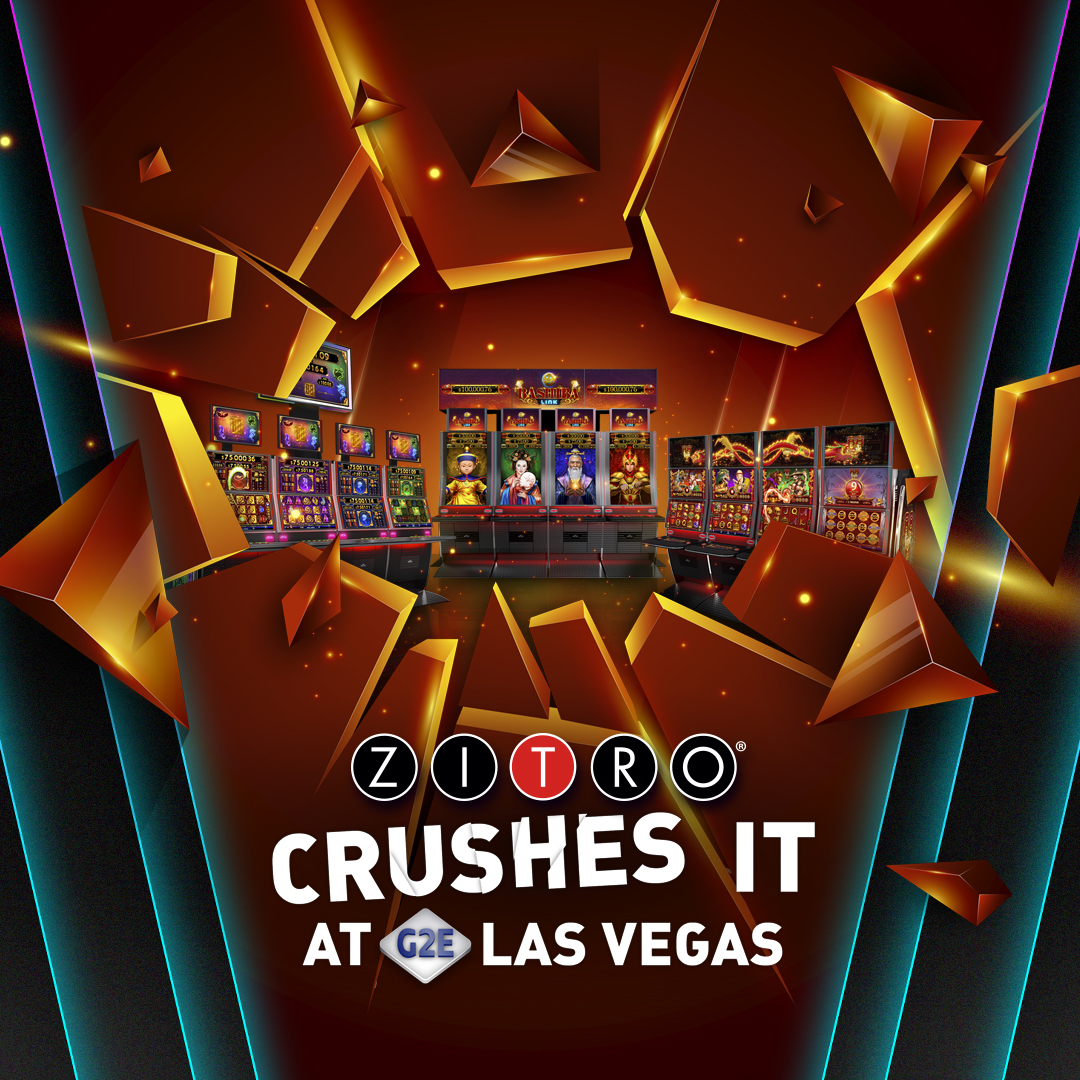 ILLUSION is the second cabinet that Zitro will present for its Bryke Video Slots. This portrait-type cabinet incorporates an impressive 43-inch Ultra HD curved monitor, a 21.5-inch digital topper, as well as the 'SmartDeck' digital button panel. Illusion will be launched on the market with the world novelty 'Bashiba Link', an extraordinary multi-game that combines a fascinating Link Bonus, inspired by the mechanics of the worldwide success Link King, with a '243 ways' mathematic model. Bashiba Link has been designed with an attractive Chinese theme that, thanks to its graphics and sounds of unbeatable quality, creates an unprecedented experience on Illusion.
FUSION in its slant and upright version, is the well-known cabinet with which the global number one games 'Link King', 'Link Me' and 'Link Shock' are triumphing all over the world. In G2E, visitors will be able to see these world stars of the Bryke brand with more games available, as well as the huge library of individual multigames and LAP products that includes brands such as 'Pick & Win 24', 'Smart Spins', 'Hot Deal', 'Hit Me Up!','Link Shock','Blazing Pearls','Guns & Gold', and '88 Shock'.
All Zitro cabinets occupy less space on the casino floor and still provide more room inside the machines, than any other cabinet in the market.