Submitted by

admin

on Fri, 11/10/2013 - 20:19
Exhibiting at gaming shows gives visitors an opportunity to get to know a company and its personnel better. However, it cannot confirm how successful a company really is in the market. Therefore, VNE has decided to go one step further by presenting feedback directly from operators and distributors. This first-hand information gives the true reflection of just why VNE is the most popular and successful manufacturer of change machines in Italy.
ATC2 Service Games is an operator and distributor of gaming machines and change machines to the Italian gaming market. Its focus is on the local region of Tuscany. ATC2 Service Games was founded back in 1987. Its sales director, Mr. Giacomo Profeti, has over twenty years of experience in the market and can thus comment on market developments in a well-founded, experienced way.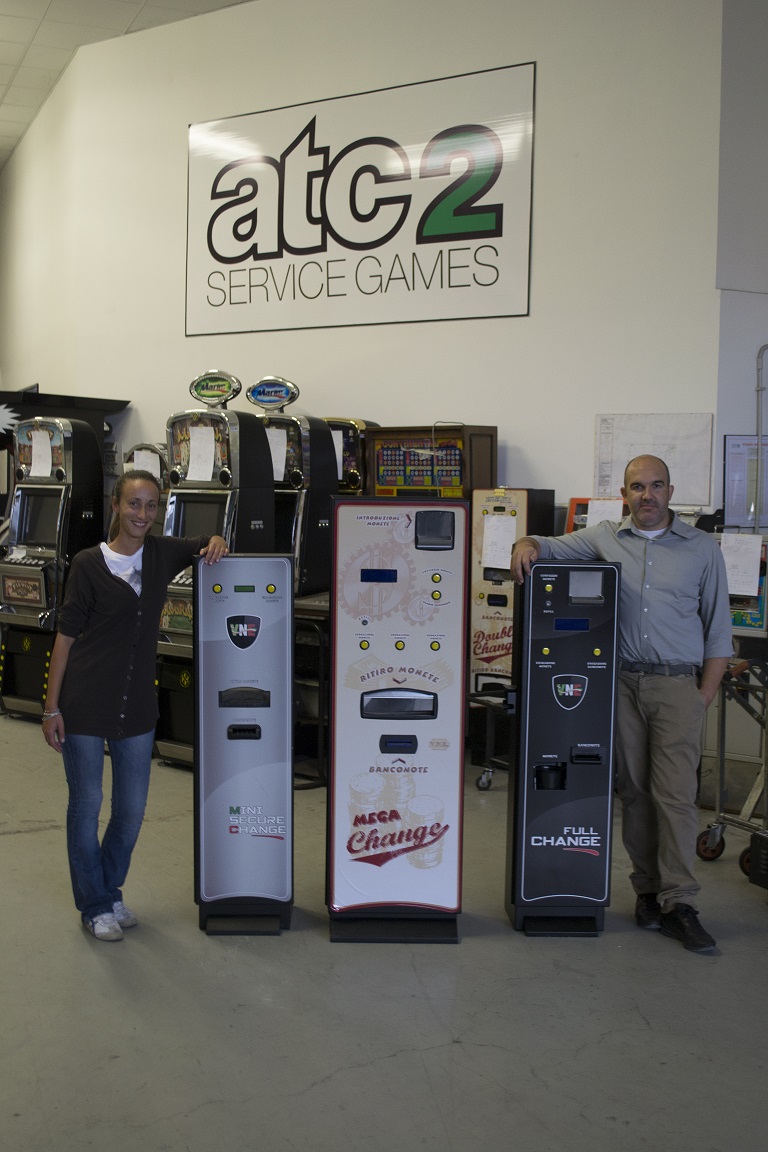 Mr. Profeti explains the company philosophy: "We do not work in an exclusive way with any supplier. Thus, we offer all solutions to our customers who are mainly based in the bar segment of the market. We began working with VNE in 2008. Today VNE is the most popular change machine manufacturer for us by far".
Mr. Profeti's explanation on why VNE is so popular is clear and simple, "It is our customers who are demanding VNE. They know and trust the quality and security of VNE change machines. We want to work with the best and VNE is certainly the best for change machines. VNE is one step ahead in the market place – for quality, innovation, security and service".
Mr. Lorenzo Verona, Commercial Director at VNE, places great emphasis on such feedback, noting, "We are always listening to our customers. Their feedback is very important and is key to our innovative prowess. That explains just why we are one step ahead in our market. The VNE team wishes to thank ATC2 management for its permission to publish its feedback on VNE. This is a great recommendation for VNE".