Submitted by

admin

on Tue, 13/02/2018 - 11:49
(London) TGG Takara Gaming Group has successfully showcased the world 1st Chinese Shooting game "Fish Hunter" in a chance-based casino-graded gaming machine at ICE, the world largest Gaming Technology Expo last week in London, UK.
Fish Hunter is a real-time fish shooting simulation game with marvelous bonus features that has captured the video skill game market in China since it debut in 2009.  TGG's engineering team has once again distinguished the game engine flexibility by the successful conversion of this famous shooting game onto a casino gaming floor in partnership with a China based video game manufacturer.  The innovative approach of the Chinese shooting game is now giving casino operators a whole new horizon of entertainment offering to their valuable Chinese VIP segment beyond the traditional Baccarat which has dominated the Macau market for over 5 decades.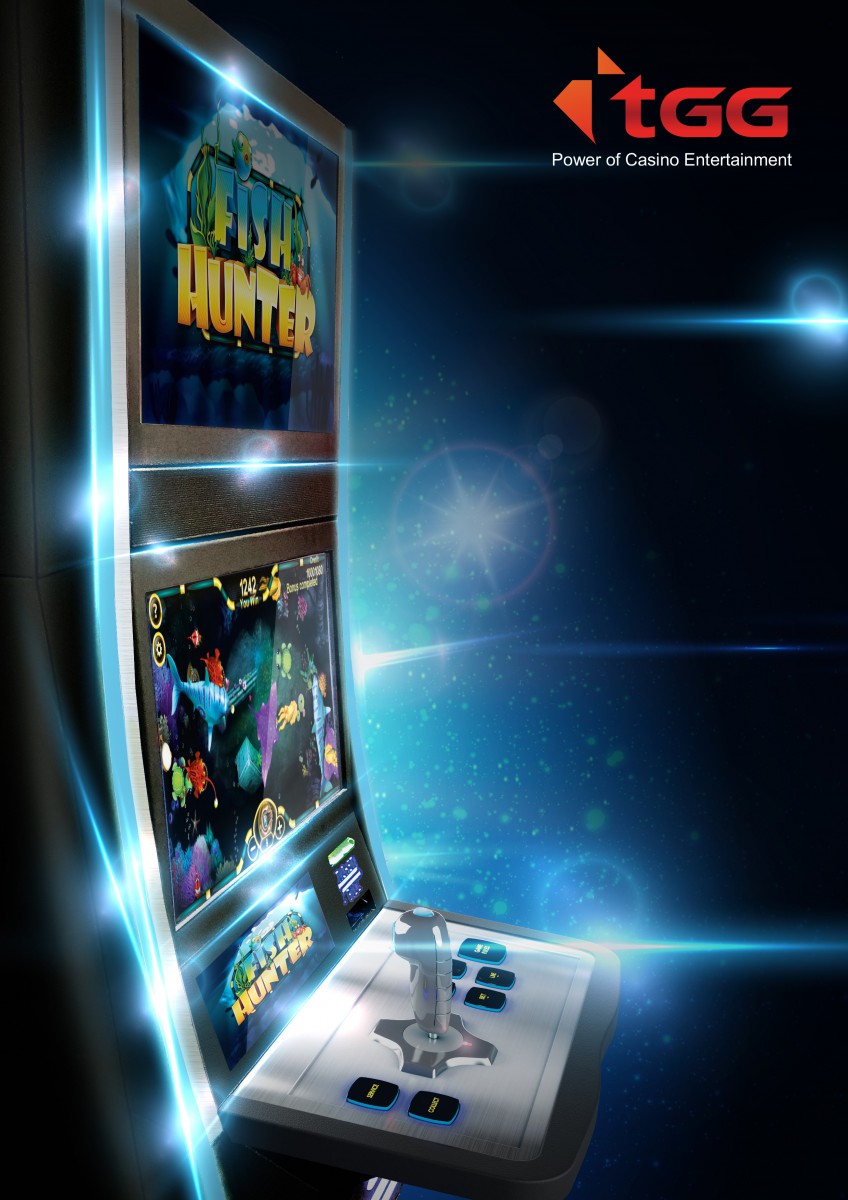 TGG's Co-founder & CEO Raymond Chan comments "With the world's first Chinese shooting game now made possible for casino players via TGG open-source technology, I am excited to see the casino operators are now back in control to take the lead of the product offering to their very own valuable customer in the Asian VIP and mass market segment, which accounted for 95% of gaming revenue in Macau.  This could be the biggest thing of gaming innovation since the invention of slot machine 100 years ago and we are proud to be part of the team with casino operators and game manufacturers making that happens together."
The Fish hunter has made it's duet at the ICE totally gaming show 2018 successfully and it is expected to attract major video and mobile game manufacturers to join the development and bring the gaming industry towards the next chapter in conveying the brand new dimension of electronic gaming for casino floor. 
About TGG
TGG is the world's first casino-focused game distribution network with the aim of offering the best games for casino players by bridging the gap between video game companies and casino operators in both the land based and online gaming sectors.  Via it's open-source platform built based upon the GLI-11 standard, game manufacturers and casino operators can now work together with significant freedom and flexibility to build games that meet global regulation requirements at only a fraction of the development time and cost.  As of today, TGG gaming product are now deploying in Korea, Philippines, Singapore, Macau, Cambodia, Peru, Mexico, and soon to be available in the European and American casino gaming markets.