Submitted by

admin

on Tue, 10/07/2018 - 17:21
The Totally Gaming Academy (TGA), international gaming's leading training and personal development provider, has confirmed the schedule of content it will be bringing to October's inaugural ICE Africa (24-25 October, Sandton Convention Centre, South Africa) including the addition of two new programmes designed for the market. The Totally Gaming Academy is a world leader in its field and in the last 12 months has delivered training for over 1,500 gaming professionals across 25 countries.
 
Commenting on their expanded schedule at this year's ICE Africa, Andrew Spencer, Clarion Gaming's Head of Education and Training, said: "TGA will provide a range of training and learning opportunities at ICE Africa. In the days leading up to the event, we'll cater for a wide range of stakeholders through a combination of one day masterclasses and longer, more intensive, two day courses.
 
"Our industry based trainers will provide insight through their own experience in a format to encourage debate, discussion, and practical ideas regarding real life management issues."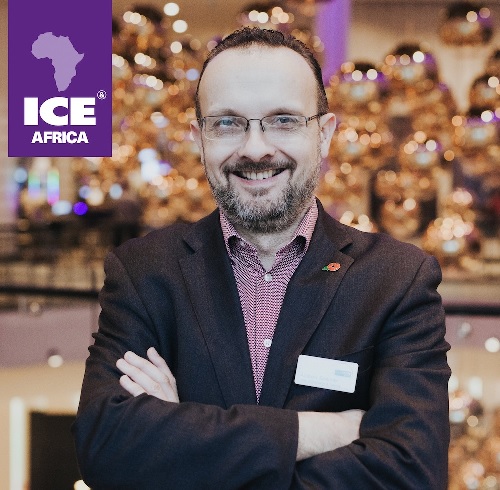 The Totally Gaming Academy's training expertise was positively received in Africa last year, with delegates attending full and half-day masterclasses covering a wide range of topics focused on the region, and this year sees the team launching brand new sessions following delegate feedback.
 
Andrew explained: "In addition to our classic, ever popular Slot and Sports Betting Masterclasses, this year TGA will also host a programme aimed at those in Gaming Regulation – 'Casino Audit'. As a new initiative, we'll launch an introduction to 'Gaming for the Non-Gaming Professionals – aimed at those working in the industry (eg. casino hospitality) who want a better understanding of gaming principles."
 
Full details of the ICE Africa agenda, including Totally Gaming Academy Masterclasses, will be available in the coming weeks. All attendees who complete the masterclasses will receive certification from the Totally Gaming Academy.
 
ICE Africa will comprise an extensive learning agenda, world class training and staff development modules, products and services from leading gaming brands and extensive networking opportunities. Supporting partners for ICE Africa include, the South African Bookmakers' Association, the Western Cape Bookmakers Association, the Industry Group for Responsible Gambling and the European Casino Association.
 
For more information on the first ICE Africa and to register, visit the ICE Africa website: www.iceafrica.za.com
Image: Andrew Spencer, Clarion Gaming's Head of Education and Training