Submitted by

admin

on Tue, 10/07/2018 - 19:48
Oud-Beijerland, The Netherlands - SUZOHAPP is pleased to announce that, effective July 2nd, Mike Sigona assumed the role of Global Gaming Product Manager and Business Development Manager for Europe. In his new role, Mike will oversee SUZOHAPP's global product strategy in the Gaming segment and will implement a growth strategy to enter new markets and increase market share. He will be based in Munich, Germany.
With more than 30 years' experience in display and touchscreen technology, Mike brings a wealth of executive experience and a significant amount of in-depth knowledge of the Gaming industry and other market segments. Before joining SUZOHAPP, Mike delivered outstanding results at Elo Touch Solutions, holding relevant management positions in Engineering, Sales, Marketing, and as Gaming Market Manager working in conjunction with SUZOHAPP. Over the years, he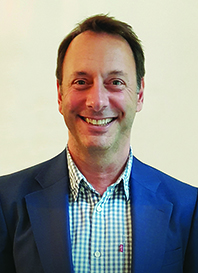 developed a vast skill set across the entire product development cycle, working directly with customers at each stage to ensure mutual success in the marketplace.
"We are very pleased to welcome Mike to the SUZOHAPP team. Our customers' needs are becoming more complex and it is crucial to develop innovative solutions to meet their expectations," stated Wilbert Bieleman, President and Managing Director EMEA. "With his valuable knowledge and expertise, Mike is an excellent addition to our team and will play a central role in driving innovation and business growth."
Mike Sigona commented, "I am really excited for the opportunity to take on this challenging new role. I look forward to being part of such a talented and dedicated team and contributing to the company's success."
image: Mike Sigona Global Gaming Product Manager and Business Development Manager for Europe