Submitted by

admin

on Tue, 05/11/2013 - 19:18

The outstanding customer support from Suzo-Happ coupled with the industry's largest product choice rightly makes the company the leading global supplier of spares and components in the gaming and amusement industries.
The dedication to support each individual market was once again underlined by the fact that the Suzo-Happ team has yet again invested in exhibiting at a local gaming and amusement show. This time it was in Sofia, Bulgaria, where the BEGE took place between 22nd and 23rd October.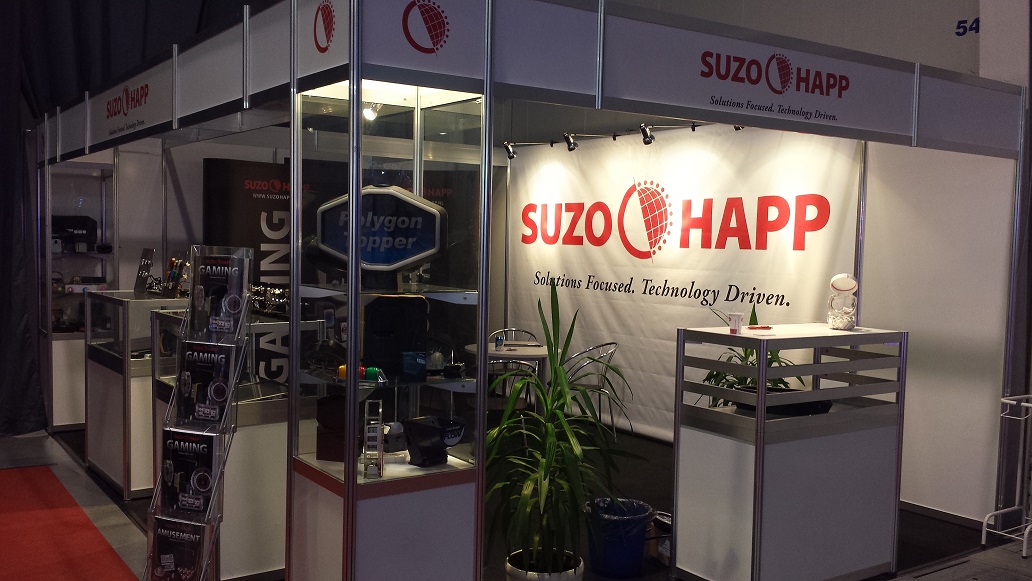 Understanding changing market requirements and thus developing the right new products to fit such needs is a speciality of the Suzo-Happ team. Not only were visitors so pleased to be able to source all their requirements for spares and components from Suzo-Happ, it is the market awareness and the willingness of Suzo-Happ to jointly discuss and develop new innovative product solutions which makes Suzo-Happ stand out strongly in the market.
Mr. Harald Wagemaker, Sales Director of Suzo-Happ EMEA, commented, "The BEGE is a key exhibition in our calendar. Once again we have had the opportunity to talk to local manufacturers and operators and ensure that their requirements are optimally matched. We wish to express our thanks to all our visitors and we are already looking forward to the BEGE 2014".