Submitted by

admin

on Tue, 30/07/2013 - 19:40
CHICAGO & SNOQUALMIE, Wash.--(BUSINESS WIRE)--Jul. 30, 2013-- Williams Interactive LLC, a wholly owned subsidiary of WMS Industries Inc. (NYSE:WMS) providing premium products and services to the global iGaming industry, announced today the launch of its next-generation Play4Fun Network iGaming and Marketing platform in partnership with Snoqualmie Casino, in Washington State. ThePlay4Fun Network is a first-of-its-kind B2B white-label free-play online gaming and marketing platform designed with the tools and capabilities land-based casinos need to expand their brand online and build an engaged online player community. The Play4Fun Network is completely branded and customized to the casino with capabilities across desktop, tablet and mobile devices, and is centered around games that players love from the casino floor.
In the enhanced Play4Fun Network platform, Williams Interactive combines proven iGaming content with an award-winning marketing platform that enables Snoqualmie Casino to fully engage their players online and drive incremental visits to the casino floor. ThePlay4Fun Network allows Snoqualmie Casino to customize, deploy and manage native mobile applications for iPad®, iPhone® andAndroid® devices, and provides players with a seamless social casino gaming experience across desktop, tablet and mobile devices that saves their progress and allows them to pick-up where they left off. The Snoqualmie Casino Play4Fun Network launches with a native app for iPhone and iPod Touch devices, with custom iPad and Android apps planned for release this summer.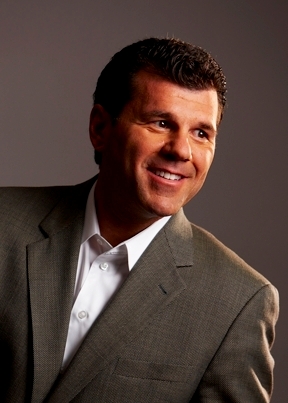 Capable of integration with any major player loyalty system, the Play4Fun Network platform is connected with the Snoqualmie Casino Crescent Club loyalty club to provide the operator with a 360-degree view of player activity - online, on their smart phones, and on the casino floor. The Play4Fun Network provides robust marketing capabilities that allow Snoqualmie to leverage incremental player touch points to easily create and manage rules-based and ad-hoc campaigns and promotions personalized to targeted player groups based on activity, loyalty tier or more using next-generation techniques that include Geofencing and Push Notifications. These hyper-focused marketing offers can deliver real-time messages to targeted players on their iOS® or Android devices.
The Snoqualmie Play4Fun Network launches with free-play versions of popular WMS Gaming slot themes, including Jungle Wild® andBuffalo Spirit™. The platform leverages a proven social MetaGame experience to increase its engagement and retention capabilities by recognizing players for their game activity over time with leaderboards, access to new unlocked content and more.
Snoqualmie's platform also includes a play-for-free peer-to-peer poker game powered by 888 Holdings (LSE: 888) and skinned to the casino's brand. With access to 888's extensive for-fun online poker community, Snoqualmie's patrons can seamlessly engage in a wide array of poker game and tournament choices.
Cloud-based and built on an open architecture that allows Williams Interactive to incorporate premium gaming and non-gaming third party content, the Play4Fun Network platform is flexible and scalable to accommodate both the short- and long-term needs of the Company's casino partners. Williams Interactive is currently engaged with a number of industry-leading content providers interested in utilizing the platform's API to integrate their premium content – from Bingo to Table Games and more – to provide additional games and tools with which casinos can engage their diverse player types and preferences. Additional content for the Play4Fun Network will be announced as it becomes available.
Orrin Edidin, President of WMS Industries and President & Chief Executive Officer for Williams Interactive, said, "We're excited to launch our new Play4Fun Network platform with a forward-thinking operator like Snoqualmie Casino who sees the potential benefits to their operation from the convergence of land-based and online gaming options. With our enhanced free-play iGaming and Marketing platform, we are providing traditional casinos the capabilities needed to expand their brand online and begin building their own social player communities. Our comprehensive online solution provides access to the types of games players enjoy when they visit the casino floor; and, by seamlessly integrating with a casino's player-loyalty program, our platform provides the functionality to engage players between casino trips."
Tim Barker, Chief Gaming Officer with Snoqualmie Casino, added, "We're thrilled to be the first casino in Washington State to offer this level of entertainment to our players where they spend time beyond the walls of our casino – on their computers, tablets and smart phones. We expect the engaging online casino content and all-new marketing capabilities at our disposal through our Play4Fun Network platform will allow us to continue our proud tradition of providing great gaming entertainment experiences to our players, enhancing their off-property experiences to drive them to us more often. We're excited to leverage the easy-to-use marketing functionality to provide our players the customized and personalized attention they have come to expect from us between their visits to our casino, and see their engagement with our brand online as a key driver of significant impacts on the success of our casino floor."
Edidin concluded, "Providing great casino gaming entertainment to players through a casino-branded online site while also offering easy-to-implement management and marketing tools will enable the casino to extend their brand, grow customer loyalty and benefit from establishing an engaged online gaming community. We believe the Play4Fun Network platform provides casino operators such asSnoqualmie Casino with all of the necessary great gaming content and marketing capabilities to begin establishing themselves in the evolving online world, engaging with and marketing to players in ways never before possible."
Visit the Snoqualmie Casino Play4Fun Network desktop portal today at http://snocasino.play4funnetwork.com/, and download the native app for your iPhone from the app store at https://itunes.apple.com/us/app/snoqualmie/id638824964?mt=8 or by searching forSnoqualmie.
About WMS and Williams Interactive WMS Industries Inc. is a leading supplier of innovative gaming entertainment products and services worldwide. The Company designs, develops, manufactures, distributes and markets casino games and gaming machines, video lottery terminals and interactive gaming products and services.
Williams Interactive is a global provider of premium iGaming products and services, from the white-label Play4Fun Network™ where real-money wagering is not yet allowed, to full casino Managed Services in legalized real-money wagering jurisdictions. The company possesses a robust portfolio of proven WMS Gaming slot themes including Gold Fish®, Glitz™, Super Jackpot Party® and The Wizard of Oz™ themes already popular with internet casino patrons across Europe.
More information on WMS, and its subsidiaries, Williams Interactive and WMS Gaming, can be found at www.williamsinteractive.com orwww.wms.com or visit the Company on Facebook®, Twitter® or YouTube®.
About 888 Holdings 888 Holdings Public Limited Company (888) is one of the world's most popular online gaming entertainment and solutions providers. 888 has been at the forefront of the online gaming industry for over a decade, allowing both players and B2B partners to enjoy a world-class gaming experience. 888's consumer facing websites offer more than just online gaming. They are entertainment destinations, places where people can enjoy a truly interactive experience and be part of an online community that shares common interests.
888 websites provide an enjoyable customer experience in a safe and secure environment. 888 remains a leader in responsible gaming, with specialist websites dedicated to both corporate responsibility and responsible gaming.