Submitted by

admin

on Thu, 04/04/2019 - 12:36
Announced in November 2018, SKYCITY has now confirmed that the sale of SKYCITY Darwin is unconditional in a statement made by Chief Executive Officer, Graeme Stephens
"We are pleased that the sale of SKYCITY Darwin is now unconditional. The sale is consistent with our strategy to sell certain non-core assets and to allocate capital to assets and businesses which we feel are better aligned with our long-term strategic objectives," said Mr Stephens.
The key terms of the sale are as follows:
Sale price of A$188 million for 100 per cent of the shares in SKYCITY Darwin Pty Limited.
Little Mindil property (book value A$11 million), located adjacent to the SKYCITY Darwin site, has been retained by SKYCITY and is to be sold separately.
"Following completion of the transaction, SKYCITY will provide certain agreed transitional services to Delaware North."
"Completion of the sale is expected to occur on 4 April 2019."
In a previous statement made November 2018, Mr Stephens said that the sale is a good outcome for SKYCITY, the resort's staff, and the city of Darwin.
"I'm really pleased that following a very competitive tender process Delaware North has emerged as the successful bidder. They are a highly respected and well-established hospitality and gaming company and I'm very comfortable handing over the business we have built up over the past 14 years to an operator of this calibre.''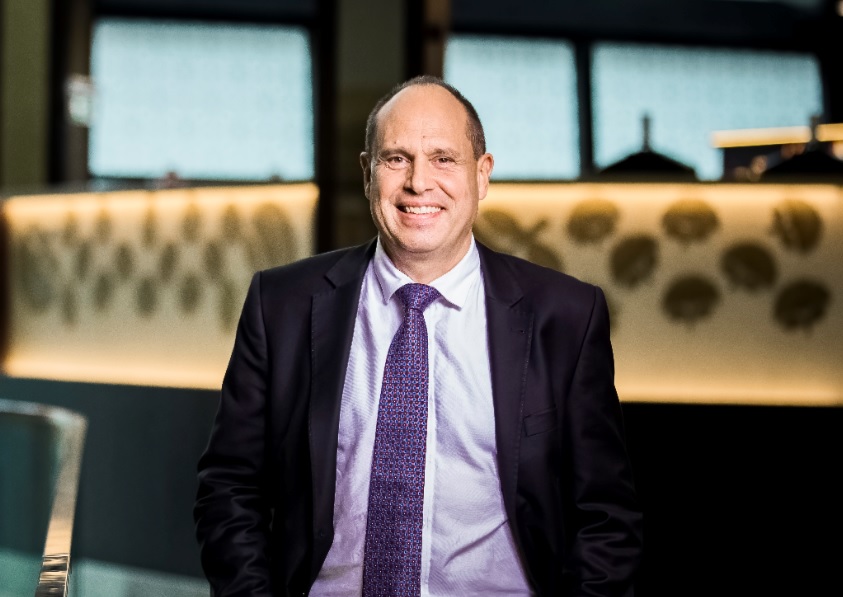 Image: SkyCity Entertainment Group Chief Executive, Graeme Stephens
Mr Stephens says while the resort has been performing better financially over the past 12 months, SKYCITY's future strategy had the company looking closer to its New Zealand home base and its expanding casino facilities in Adelaide.
Click here to view the official SkyCity Entertainment Group website.
"Selling was not an easy decision. We're proud of our contribution to Darwin and the Northern Territory over the past 14 years. Since we purchased the business in 2004 we've developed Darwin's casino into an integrated entertainment destination, refurbishing the resort, adding new restaurants, bars and VIP facilities, a new 5-star resort hotel and supporting various community events.
"So now feels like the right time to hand the baton across to a new owner to continue the next stage in Darwin casino's journey,'' Mr Stephens says.
"Australia has been a second home for Delaware North for 30 years," says Lou Jacobs, Co-CEO of Delaware North. "We are thrilled to have grown our business into a diversity of operations across the country, which has been possible because of our incredibly talented and diverse workforce of more than 10,000 people.
"With SKYCITY Darwin, we are expanding our presence in the gaming and entertainment market. We look forward to working with SKYCITY Entertainment Group to welcome their employees at SKYCITY Darwin to the Delaware North family," Mr Jacobs says.
Click here to view the official Delware North website.
SKYCITY's association with Darwin will continue for some time however, through the ongoing use of the casino's VIP facilities for at least the next two years (subject to availability) and the company also retains the rights to operate an online casino in partnership with Delaware North should a licence be granted in the future.
Image: Lou Jacobs, Co-CEO of Delaware North
"We see both International Business and the online space as future growth areas for us, so we see value in this outcome,'' Mr Stephens says.
SKYCITY will also continue to own the beachfront Little Mindil site and will run a separate process to sell the prime waterfront site.
With the sale of the Darwin casino still contingent on matters, including the new owner gaining regulatory approvals in the Northern Territory, SKYCITY will continue running the business until regulatory approval is received. All the company's 650 staff will be retained once the change of ownership takes effect.
"The sale is consistent with our "capital lighter" strategy to sell non-core assets and to allocate capital to assets and businesses which we feel are aligned with our long-term strategic objectives. As always, our top priority is to deliver attractive and sustainable returns for shareholders.
"It also allows us to concentrate our Australian activities in Adelaide, which is undergoing a A$330m expansion, due for completion in late 2020," says Mr Stephens.