Submitted by

admin

on Mon, 15/04/2019 - 13:51
The Southend Mencap Showstoppers has hosted its annual cabaret at Genting Casino Westcliff raising more than £1,800 for the charity, the most the Showstoppers have ever raised at its annual performance. 
Showstoppers is a daily drama and theatre performance provision for adults with learning disabilities run by Southend Mencap, a registered charity that aims to serve the interests and needs of children and adults with learning disabilities, as well as those of their parents and carers, in the south east of Essex.
A total of 130 guests attended the sold-out cabaret show that was performed by the Showstoppers group, who had been rehearsing for the past seven months. This year's show, "The Twisted Circus," brought together the colourful style of Barnum and Bailey Circus, an American travelling circus company, and the more modern steam punk style circus performance.
Guest were treated to a three-course meal on the day, all prepared by members of the catering staff at Genting Casino Westcliff and the event also included an auction to help raise money for the charity. A variety of gifts and vouchers were donated locally for the auction, that included a voucher for two to dine in Fahrenheit Restaurant at the casino.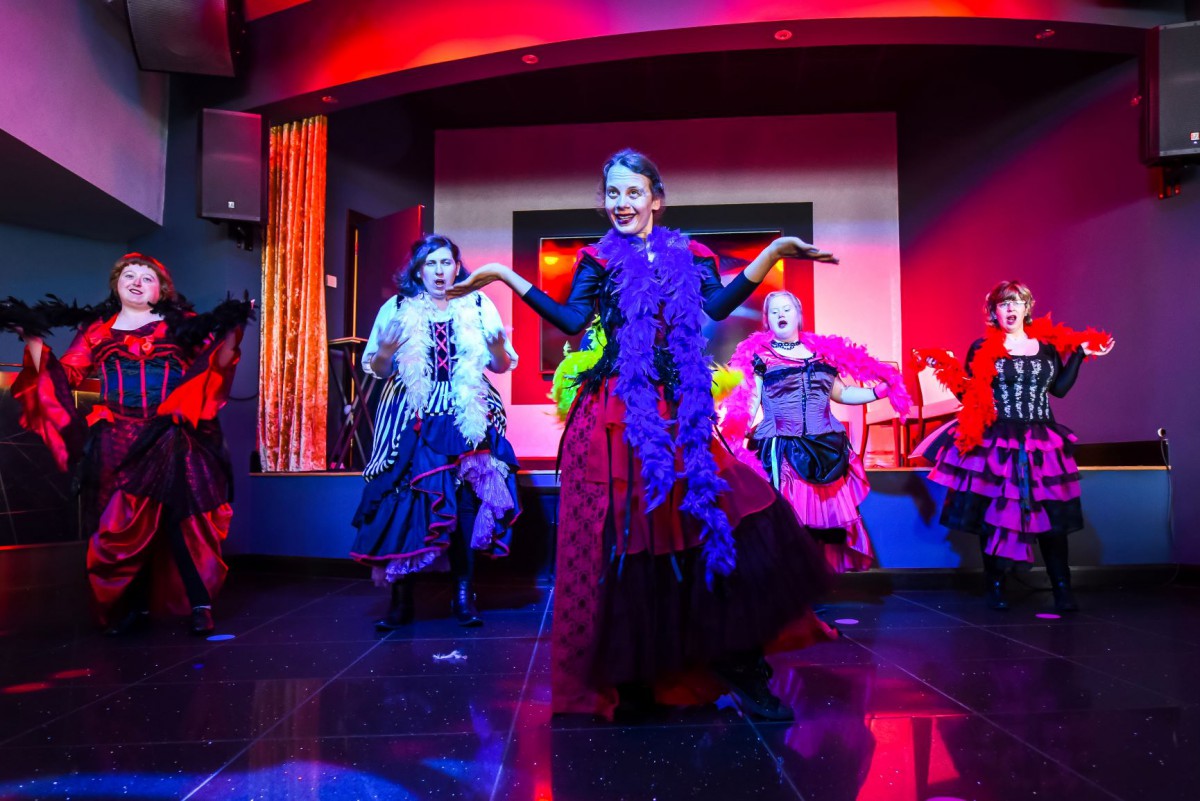 The Southend Mencap Showstoppers have held their annual event at Genting Casino Westcliff since 2017 and the event allows the students to come together and display the skills learnt throughout their weekly sessions.
This year Showstoppers have decided to donate the funds raised to the Mencap advocacy team, in order to give the Mencap students a voice and continue to help with Mencap students' benefits, housing, education, employment and any other struggles and issues they may be experiencing.
Jenny Robinson, Showstoppers student, said: "It was amazing, I felt on top of the world with the rest of the Showstoppers family and we love performing at Genting Casino Westcliff every year. It's great that with all our different disabilities we can showcase our talents and help raise money for others!"
Andy Pieri, Deputy General Manager at Genting Casino Westcliff, said: "It's always a pleasure to welcome members of the Southend Mencap Showstoppers to the casino for their annual performance. It is safe to say that this year's event was as spectacular as any other!
"I wanted to say a huge thank you to everyone who came down to the event and supported such a fantastic day, we're already looking forward to next year's event. It is great to be able to raise money for such a worthwhile cause."
Tammy Jones, Assistant Director at Southend Mencap Showstoppers, said: "The Showstoppers performance at the casino was incredible and I'm really proud of every student at Showstoppers, along with all our wonderful volunteers and Mencap staff.
"A special thanks must go to all of the casino staff who have helped to make this event possible for the past three years. The hospitality the casino has shown each year has been remarkable and we are already looking forward to next year!"
About Genting UK
Genting Casinos UK Limited ("Genting") is an indirect wholly owned subsidiary of Genting Malaysia Berhad. Genting operates 42 land-based casino premises in the UK across England and Scotland and also operates a casino in Egypt Crockfords Cairo through a subsidiary. In London Genting runs the Crockfords casino which has its origins in the private members gaming club established in 1828 by William Crockford and the Colony Club, Maxims, The Palm Beach, Genting Casino Cromwell Mint and Genting Casino Chinatown.