Submitted by

admin

on Tue, 26/11/2013 - 11:19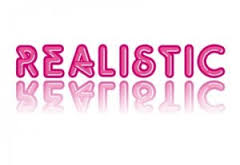 REALISTIC GAMES TEAMS UP WITH LEADING FEMALE TRAINER
London, November 26th, 2013 – British slots and table games supplier Realistic Games has signed a novel deal to sponsor the yard of leading horse-racing trainer Ruth Carr.
The agreement, which begins in January next year, will see Realistic's logo on the silks of each jockey who rides for the stables, based in Stillington, North Yorkshire.
Realistic's name will also feature in the race-card, as well as the clothing of the grooms accompanying the horses to each course for Carr, who has had more than 185 winners in her six year training career.
Realistic Games' commercial director, Andy Harris, who has himself owned horses trained at Carr's Mowbray House Farm, said the company was delighted to have tied up the deal with a yard that shares similar attributes.
He added: "We're both relatively small but have an ability to punch well above our weight. We're also passionate about what we do and ambitious to build on our success in the next few years.
"We already supply some of the leading gaming operators in the world, but this is a great opportunity to spread our name even further afield via the TV screens in the offices of those operators.
"As I know myself, owning horses can be a very rewarding experience and the opportunity to get our customers involved is something we will be considering in the coming months."
Carr, who has a reputation for improving lowly-rated handicappers and a deft touch with older horses, said she was pleased with the new partnership.
She said: "I'm delighted to agree a sponsorship deal with Andy and his team at Realistic Games in what is certain to be a mutually beneficial agreement.
"It is a great help to owners because of their VAT and it makes a big difference to the yard. I'm also confident Realistic and their customers will have great fun getting involved."
The income received from sponsorship allows owners to reclaim the VAT on their racing expenses, including transport costs, veterinary bills, and jockey fees.
Under British Horseracing Association rules betting and gaming operators are not allowed to sponsor horseracing yards, but suppliers are exempt from the legislation.
Realistic supply their hugely successful mobile and desktop games to a number of leading operators, including Bet 365, BetVictor, Ladbrokes, Paddy Power, William Hill, Stan James, and Boylesports.
Their popular five reel slot Super Graphics Upside Down was recently nominated for the eGaming Review's Game of the Year award.
About Realistic Games
Realistic Games was founded in 2002 by Andy Cattrell, who has been involved in the land-based and online gaming industry as a player, operator and supplier since the 1980s. Based in Wantage, Oxfordshire, Realistic are a leading supplier of high-quality, electronic gaming content to some of the world's most successful operators. Their technologists, designers and modellers have over 40 years of experience in both the land-based and digital gaming markets. They are passionate about the products they create. The team specialise in creating roulette, blackjack, slots, and fixed odds games tailored to a wide variety of devices, including PCs, iPhones, iPads, Android phones and tablets, and gaming machines. The majority are fully-hosted on their own ReGaL games platform, and are accessible to customers through a simple integration. ReGaL first went into production for Stan James in April 2011. Subsequent launches followed with BetVictor, Ladbrokes, Bet365, Boylesports, Paddy and William Hill.
About Ruth Carr Racing
Ruth took over the training license from her Grandfather, David Chapman, in 2008 and is based near Stillington in North Yorkshire.  Her hands on sometimes unorthodox approach and time spent getting to know every horses individual personality and needs brings out the best in each of her equine inmates.  Ruth has continued to improve the quality of horses she trains, strike rate and prize money over the last 6 years and it is important to her that owners are kept regularly updated and have plenty of fun at the races!