Submitted by

admin

on Tue, 18/06/2019 - 18:38
Meridian, Mississippi, USA,18th  June 2019 IDEAL Software Systems made a perfect premiere as exhibitor at the IAAPA Asia Expo 2019 that took place in Shanghai, China, between 12 –14 June. 
Many visitors were keen to learn more about the IDEALONE Software Solutions range. IDEALONE is the focused, flexible systems solution that includes a Cashless System, Redemption Centre Manager software for Prize Shops, Point of Sale software and Online Booking & Ticketing solutions.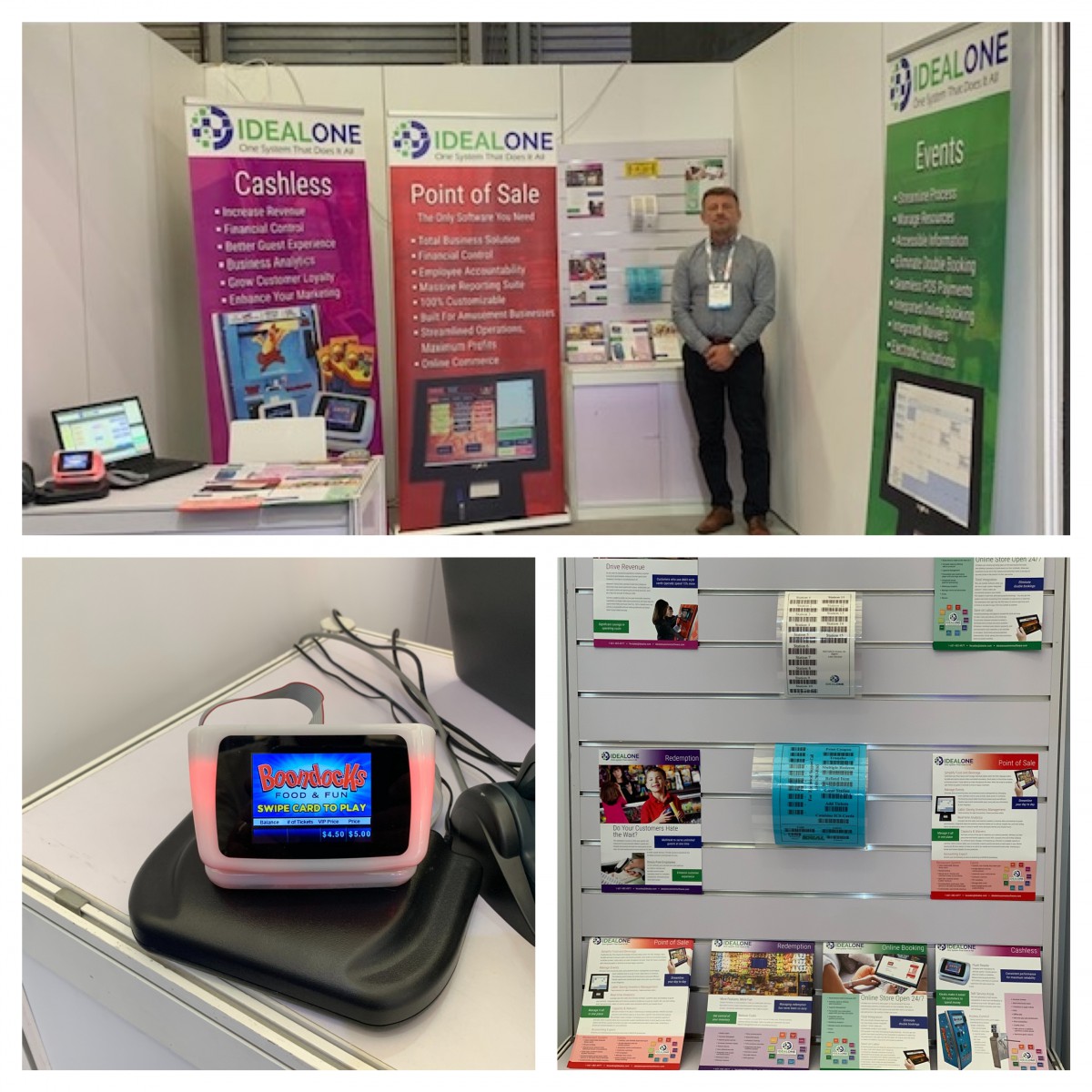 "This was the ideal opportunity for us to promote our brand to the Asian market", explained Mr. John Vallis, Vice President, International Business Development, at IDEAL. "We have enjoyed many years of success in our home market in the USA. Now we are focusing on bringing our IDEALONE Software Solutions to the global market. Visitors were keen to learn that we are offering a proven system that has many satisfied customers using it on a daily basis. We may be a newcomer to Asia but we are far from being a newcomer in the systems market. That really makes a difference".
The attendance of IDEAL Software Systems at the IAAPA underlines the importance of this exhibition for the Asian amusement market. "We are very pleased with the results gained from the three days at this show. It was well organised and we gained contacts from a whole range of countries. Our attendance at this exhibition as well as other shows our commitment to the Global Amusement, Leisure & Entertainment markets and we look forward to following up on the opportunities gained from the show", concluded Mr. Vallis.
Mr. Vallis can be contacted by mail: jvallis@idealss.com. His mobile phone number is +44 7464 775226.
Image: John Vallis, Vice President, International Business Development at IDEA at the IAAPA Expo Asia