Submitted by

admin

on Thu, 13/06/2013 - 18:22
The FADJA Peru that took place in Lima between 29th and 30th May was a perfect setting for DRGT to underline its unique benefits for the Peruvian gaming market. DRGT is unique in the systems market. It implements serverless technology and all slot machines can be connected – from the oldest to the newest – regardless of which company they come from. This major feat has come about through continual investment by management to provide future-proof solutions that are extremely secure and enable the operator to make use of a brand new strategy in communicating with their customers.
DRGT's systems provide a whole host of marketing benefits. All the account details are shown on the gaming machine monitor – a player can even continue playing on one of the monitors whilst checking / changing their account details. drScreen is the revolutionary way for operators to channel their communications to each player individually. We are all different thus operators can now adapt messages, adverts, offers, etc, to the individual player. This can have a major positive effect on player retention – and thus on revenue.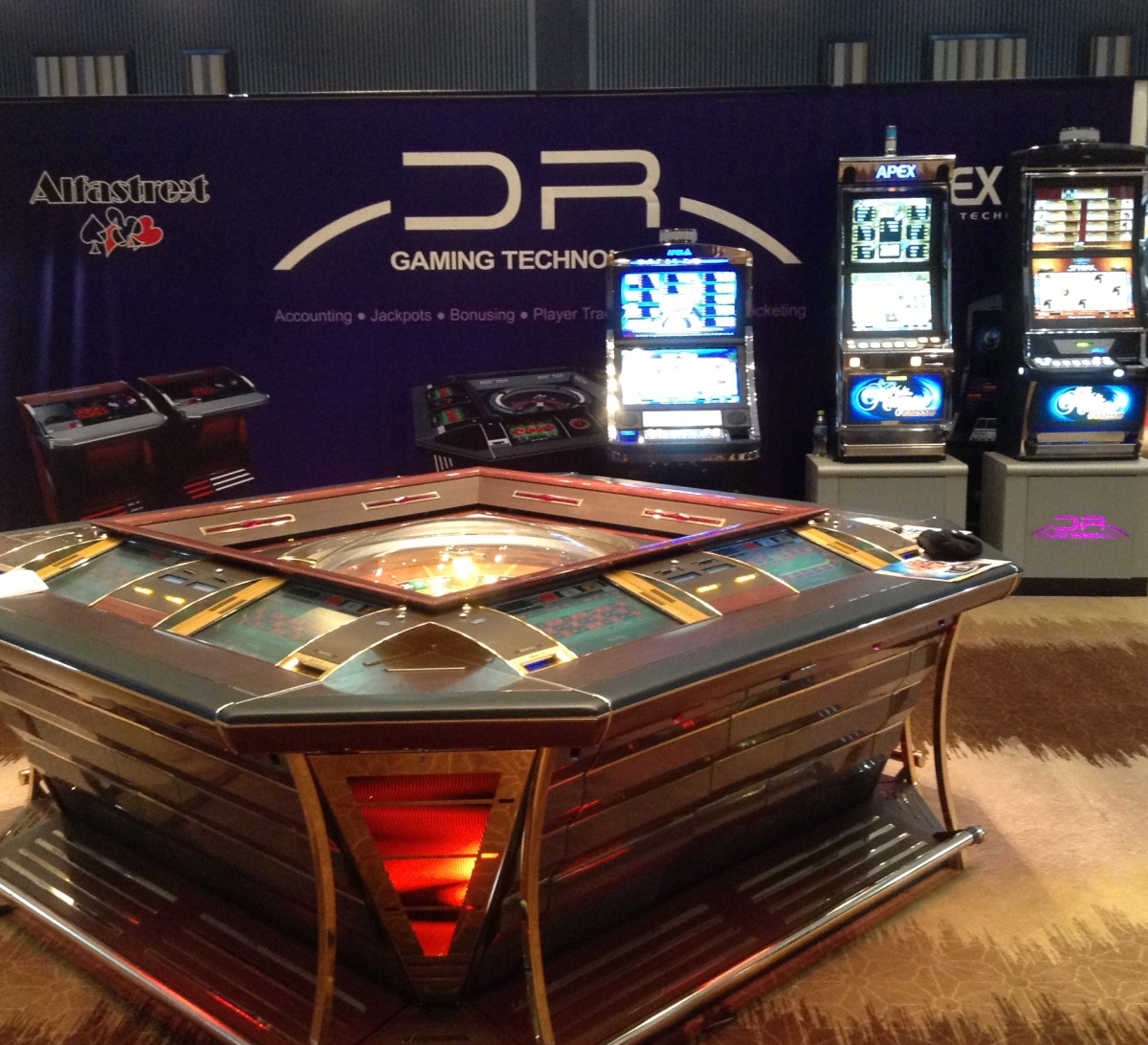 The close links to operators in Peru makes DRGT the perfect partner for slot machine sales and service. Thus, DRGT was proud to officially announce two new major partnerships: with Alfastreet and APEX. Both companies' products and key personnel attended the FADJA Peru on DRGT's stand.
Mr. Jurgen De Munck, CEO and co-founder of DRGT, commented on the choice of partners, explaining, "We can now provide operators with an excellent choice in the two key areas of both electronic multiplayers and slot machines. Alfastreet has an excellent reputation and is extremely innovative in the field of electronic multiplayers. The same is true for APEX gaming in the field of slot machines and slot games. We are very proud to have been able to seal partnerships with such top companies. The feedback from the exhibition demonstrated that both companies are set to become household names here".
DRGT was the only premium sponsor of the FADJA Peru – thus underlining its premium position in the market.