Submitted by

admin

on Mon, 20/04/2015 - 20:59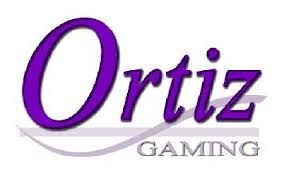 The National Indian Gaming Association (NIGA) Tradeshow and Convention, opened the tradeshow floor April 1st- 2nd, 2015 in the San Diego Convention Center. The show celebrated their 30th anniversary with the highest attendance to date. Vendors and conference goers alike participated in showing their support. Ortiz Gaming showed their support of the event with a stunning display in their booth 2233, which included some innovative and highly talked about new products.
NIGA's yearly tradeshow is an important event not only for the entire North American Gaming Market but for tribal communities, economies and cultures which it represents. The event brings awareness and unity to the tribes, additionally bringing vendors, tribal leaders and gaming executives from around the country for the benefit and empowerment of all Native American communities. 
The Ortiz Gaming staff was honored to welcome attendees from many facets of the Indian Gaming including Tribal Leader Chairman Ernest L. Stevens Jr. As soon as the show kicked off Mr. Stevens honored the Ortiz Gaming's booth with his presence and meeting with President Maurilio Silva as he presented Ortiz Gaming as a featured exhibitor at the National Indian Gaming Association Tradeshow. Ernie Stevens Jr. proudly leads the NIGA non-profit organization, promoting the economic and cultural impact and benefits which Indian Gaming has on the community
Pechanga Resort & Casino, Slot Performance Manager, Ronald O. Olsen,  Nestor Sanchez, VP of Sales West Coast, Randy Boutell, Slot Manager of Pechanga, Edna Sena, Director of Casino Promotions, & Humberto Magalhaes, Regional Manager West Coast
During the tadeshow, Ortiz Gaming team members attended many of the Indian Gaming Tradeshow events and met with executives who represented various casinos from around the world
Maurilio Silva President Ortiz Gaming
One of the most discussed topics at the show was the Ortiz Standard. The Ortiz Standard is an evolution in the very thinking of floor revenue, not only increasing win per unit, but redefining the expectation of game average performance. The Ortiz Standard means the games are engaging and exciting for players while historically outperforming, most other games. This was a big hit among the tradeshow attendees whom flocked to the booth to understand how the advanced mathematical models worked on increasing coin-in, after Senior Consultant to the President, Gary Green, moderated a session on delivering increased revenues to slot floors.
O-Gaming functions as the platform to a variety of product lines leveraging online, mobile, wireless and server base technologies. This platform offers the best technology and games from Ortiz Gaming and makes it available across a wide range of gaming devices.
Pechanga Resort & Casino, Slot Performance Manager, Ronald O. Olsen,  Nestor Sanchez, VP of Sales West Coast, Randy Boutell, Slot Manager of Pechanga, Edna Sena, Director of Casino Promotions, & Humberto Magalhaes, Regional Manager West Coast
Ortiz Gaming also featured their new Lottery style game, Match Mania and the newest iGaming solution, O-Gaming. In true Ortiz Gaming style, Match Mania allows players to play up to 4 lottery tickets or cards at once, and are offered multiple bonuses throughout the game. The game also features crisp sound and high definition graphics. 
O-Circle is the most recent addition to the Ortiz Gaming lineup of sleek cabinets, which includes the O-Future Cabinet one of Ortiz Gaming's most high-tech and visually stunning cabinets. The O-Future cabinet has a unique cutting edge design, adaptable lighting for different types of games, and HD dual-array screens. The O-Future provides Ortiz Gaming titles and animations with amazing realism and definition around the player for full immersion into the game. With surround-sound and a larger than life curved screen, the O-Circle cabinet creates a new gaming experience for players. Released at G2E 2014 the O-Circle is still receiving lots of media attention for its sleek and immersive design.
Along with show casting their newest and most innovative products, Ortiz Gaming featured their most popular collection of games. Triple Bonus and Goal Mania which was popular as we approach soccer season. Sky Paper, the Ortiz Gaming feature rewards Jackpots with a parade of multicolor confetti, which was an eye catcher. The feature gives a new definition to community gaming by creating a new level of excitement, which could be felt by guest in the booth. Beyond the games excitement Ortiz Gaming representatives boasted about their games unparalleled math generating more time-in-chair and increased coin-in. 
As a true reflection of the Ortiz Standard, tradeshow attendees did not want to leave Ortiz Gaming's booth. As the show ended each day the booth was still filled with excitement and guests. Ortiz Gaming sure knows how to engage and increase more time-in-chair!