Submitted by

admin

on Wed, 19/03/2014 - 16:54

The Feria Andina de Juegos de Azar (FADJA) 2014 takes place from April 23-24 at the Corferias Exhibition Centre in Bogotá. The local NOVOMATIC Group subsidiary AGI Gaming Colombia will participate as a Platinum Sponsor of the show with a large booth area and a broad portfolio of NOVOMATIC gaming equipment.
AGI Gaming Colombia, with the support of the Austrian Gaming Industries' team, will present a selection of the latest products and innovations that were first seen at ICE in London: slots, games, jackpots and systems – among them a revolutionary new concept.

The operators of the region will have the opportunity to see the brand new NOVOSTAR® V.I.P. grand casino slant top complete with its Crown V.I.P. chair and its integrated sound system and start button in the arm rest. The NOVOSTAR® V.I.P. guarantees an impressive gaming experience in ergonomic style with its
giant 46" upper screen positioned at the perfect ergonomic distance for supreme game play. Visitors to the show will be fascinated by the great looks and ultimate comfort of this V.I.P. configuration that will be presented with a range of NOVO LINE™ Interactive multi-games.
Also the NOVOSTAR® SL2 will be at the show in Bogotá with a display of thrilling Coolfire™ II games in the various Premium-V+ Gaminator® multi-game mixes. A selection of Super-V+ Gaminator® mixes will be presented in the popular Novo Super-Vision™ cabinet connected to the new Ancient Egyptian themed KINGDOM OF RA™ Jackpot. Of course, also the Dominator® will make its appearance at FADJA, mirroring its great international performance with a correspondingly large number of machines in two independent jackpot installations: the MAGIC JOKER Jackpot™ and the new hybrid jackpot JEWELS FACTORY Jackpot™, comprising a combination of a mystery and a community jackpot.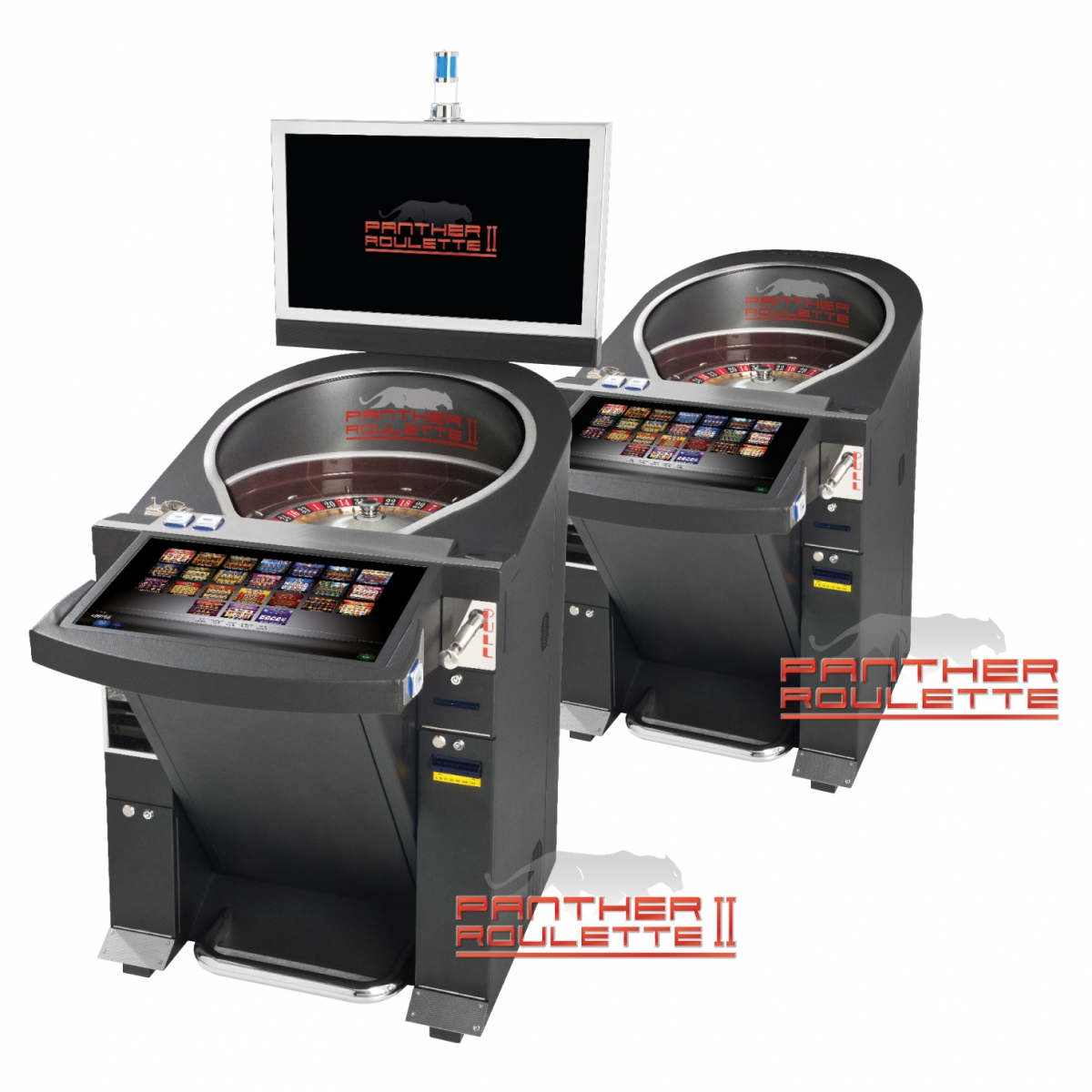 Another highlight for the casinos of the region will be the Panther Roulette™, the successor of the already extremely popular Pinball Roulette™. It will be presented at FADJA in two versions, Panther Roulette™ and Panther Roulette™ II. The Panther Roulette™ comes with a new Autostart button on the right hand side of the hand rest for increased player comfort. The Panther Roulette™ II additionally features a second 32" full HD screen in a vertical position on top of the machine with Flip Screen functionality. Both versions are available with a comprehensive multi-game offering of 23 HD video slot games.
One current topic in Colombia are the new guidelines for operators how to connect and run their online casino management system with regards to the connection and delivery of data to a centralized governmental site as has already become obligatory in a number of international gaming jurisdictions. Accordingly all NOVOMATIC products at FADJA will be linked to the Octavian ACP System (Accounting – Control – Progressives), demonstrating the high flexibility, usability and scalability of this online casino management system and its various advantages for discerning operators in Colombia.
Austrian Gaming Industries GmbH (AGI) a 100-percent subsidiary of NOVOMATIC AG (www.novomatic.com) is an integrated global gaming company specializing in the design, development, manufacturing, distribution and sales of electronic gaming machines and advanced technology products. As Europe's leading manufacturer AGI delivers one of the broadest product ranges in the industry.
The NOVOMATIC Group is one of the biggest producers and operators of gaming technologies and one of the largest integrated gaming companies in the world. The group employs more than 20,000 staff worldwide (3,000 in Austria). Founded by entrepreneur Prof. Johann F. Graf, the group has locations in 45 countries and exports high-tech electronic gaming equipment to 80 countries. The group operates more than 230,000 gaming machines in its about 1,500 plus traditional and electronic casinos as well as via rental concepts. Part of the group is also Admiral Sportwetten GmbH, Austria's leading sports betting operator with more than 200 outlets as well as the Vienna based online gaming specialist Greentube Internet Entertainment Solutions GmbH.