Submitted by

admin

on Wed, 11/09/2013 - 21:32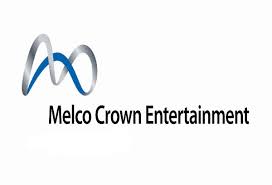 Melco International Development chairman Lawrence Ho has officially signed on to his proposed casino joint venture in Russia's Far East. Ho, who is teaming with Russian businessman Oleg Drozdov and Taiwanese gaming equipment maker Firich Enterprises Co (FEC) on the $700m three-phase casino operation in the Primorye region near Vladivostok, put pen to paper at the Far Eastern Investment Congress on Friday. Rumors of Ho's interest in Primorye first surfaced in early July and Hoconfirmed said interest later that month.
Russian media outlet Ria Novosti quoted Ho saying he was "very optimistic" about the deal, while Drozdov added that none of the partners "have any doubts that these investments are realistic." Phase one of the project will open for business next year and Drozdov suggested the project's final phase would be completed by 2017.
The Primorye casino zone originally had difficulty attracting investor interest, but the momentum appears to have shifted. On Monday, Hong Kong-listed casino operator NagaCorp announced it would spend HKD 2.7b (US $350m) to build its own casino-resort in Primorye, featuring 100 gaming tables, 500 electronic gaming machines (EGM), a 2k-seat theater as well as bars and restaurants. NagaCorp operates the only licensed casino in Phnom Penh, Cambodia and is currently constructing the Naga 2 facility, which is set to open by late 2015 or early 2016.
NagaCorp's Russian operation, which isn't expected to open before 2018, will be financed by equity and/or debt and will operate under the name Primorsky Entertainment Resort City (PERC). NagaCorp has already inked a deal with Primorye officials to purchase the land on which the property will reside. PERC will feature approximately 1k hotel suites, and NagaCorp intends to forward-sell suites to Russian buyers as well as those in China, South Korea and Japan.
Vladimir Miklushevsky, governor of the Primorye Martitime Territory, said he expects the region will receive an additional 4m visitors annually once the casinos are open for business. But Aleksandr Latkin, a professor at Vladivostok State University of Economics and Service, wondered if such projections were realistic, given Macau's sway over the Chinese gambling market.
Regardless of its relative appeal to gamblers, Primorye does have a serious selling point for developers, in that Russia boasts a spectacularly favorable tax system: a monthly tax of $4.2k per gaming table and $250 per EGM. There's been some suggestion that Russia may seek to impose a gross revenue tax of between 3% and 7%, but still, compare that to Macau's effective tax rate of 39% and you can see why more operators are giving Primorye a second look.