Submitted by

admin

on Thu, 07/11/2013 - 21:55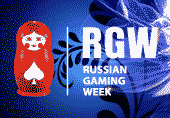 There is less than a month left for professionals of gambling market to get ready for the most important event of Belarusian gambling industry. International specialized gaming expo-forum Russian Gaming Week'Minsk will start on November 27, 2013, at NEC "BelExpo".
Build your Business in Belarus - it is possible! - organizers of the first Belarusian exhibition of gambling assure and invite to join and estimate upcoming trends.
Participants of the autumn exhibition RGW are the largest manufacturers of slots and gaming equipment, operation systems and means of yield enhancement for casinos; exclusive manufacturers and suppliers of furniture and accessories for gaming houses and casinos; junket agencies; platform to create online casino; representatives of affiliate programs and online gambling business in general.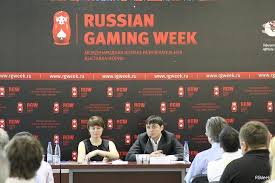 Today we know that for the first time company "Belatra" will participate in the exhibition – company is a well-known manufacturer of gaming equipment, operation systems, and means of yield enhancement for casinos and gaming halls in Belarus.
Brands being a part of portfolio of the largest operators of gaming market will also be presented at the exhibition. These are Emmegierre, 2winpower, SPDS Group, Ezugi, Business.OutcomeBet, Gaminator Casino, BetConstruct, Ceramic-Chips, CMS, IGS-Group, Meridian Bet, Set-Production, SmileGames, Unionbet, Vip J Travel etc.
This year RGW Conference will be divided into three sections:
• Overview of Eastern European market of gaming and entertainment business
• Legislation and control bodies
• New in Casino World
Round table discussion "Legal climate in Belarus" will be held in the framework of RGW, lawyers from Russia, Belarus and other European countries taking part. Within the limits of legislation experts will discuss prospects for gaming business development, new market opportunities in Belarus, legislative changes that came into force over the past year, key aspects of the bookmaking business , social responsibility etc.
•        This year the list of conference speakers is truly impressive:
•        Esteban van Goor, Indirect Tax Lawyer at PricewaterhouseCoopers (Netherlands);
•        Denitza Dimitrova, International Gaming Consultant (Malta);
•        Yuriy Chebotar, cochairman of Association of Gaming Business Development in Belarus;
•        Carlo Costanzia, iGaming Executive and Entrepreneur;
•        Ivan Montik - founder and director of SoftSwiss;
•        Andrew Gusarov, director of "Gusarov Group";
•        Yakubov Ruben, director of "Club of lovers of easy money".
In addition to main exposition and forum of experts, the following events will be held in the framework of RGW'Minsk:
•        business tour in the framework of RGW Minsk 2013;
•        RGW Awards - Best casino dealer - first professional competition of casino dealers in the framework of RGW Minsk;
•        grand VIP-party "Minsk is the new Vegas!".
We are waiting for you on 27 and 28 November 2013 at National Exhibition Centre "BelExpo" (Hall A), Minsk.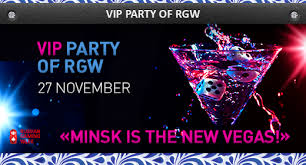 For more information about Russian Gaming Week in Minsk and conference please visit
Tel.: +7 (495) 212-11-28
e-mail: client@smile-expo.com