Submitted by

admin

on Fri, 28/03/2014 - 01:26

The Suzo-Happ UK management team is pleased to announce that Ken Dharwar has joined the company. Mr. Dharwar brings a wealth of experience in cash handling and is a well-known personality in the industry. He has been appointed Business Development Manager for Retail, Industrial and Kiosk markets.
Having first gained experience in the gaming and amusement twenty-five years ago, Mr. Dharwar further enhanced his expertise in money handling in non-gaming markets and can boast over ten years of experience in these markets, including kiosk, transportation, ticket vending, car parking and retail.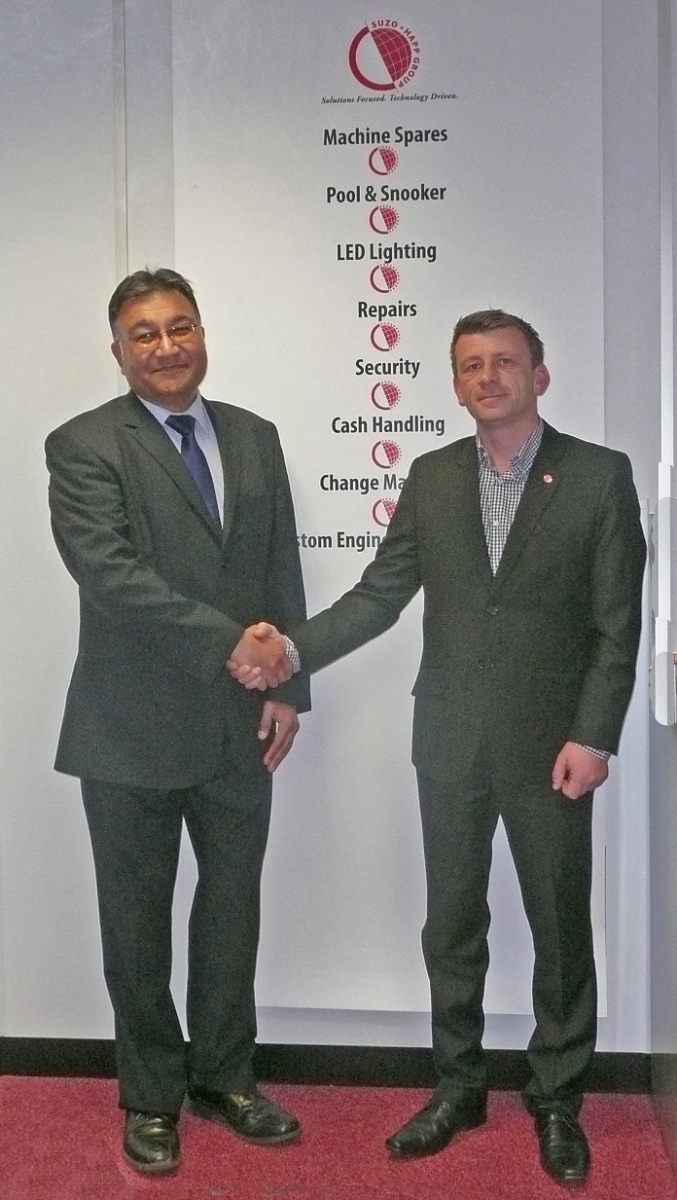 Mr. John Vallis, Suzo-Happ UK Sales Director and Vice President Amusement Sales EMEA, personally welcomed Mr. Dharwar to the team, noting, "With his technical background and previous positions in both technical, field sales and pure sales positions, including distributor management, Ken was the perfect candidate to support our drive in growth in the industrial, kiosk and retail markets. Therefore, we are very pleased to have gained such an industry expert and warmly welcome him to the team at Suzo-Happ. We wish Ken great success".