Submitted by

admin

on Tue, 02/04/2019 - 01:13
AMATIC Industries has become a major force in online gaming. Amanet is the company's online gaming division and offers a rich and constantly growing portfolio of completely in-house developed games which all come in HTML5 format. The combination of proven land-based games taken online and games designed especially for online play has put AMATIC is this strong position.
Player excitement has reached a new level with Hollywood star Jean-Claude Van Damme being featured playing the Amanet game "Book of Queen" in a brand-new TV advert from Casino777.be that has just been released in Belgium. Instead of flying to Las Vegas in his private jet, the Kick Boxing legend Van Damme prefers to play his favourite online slot. His pleasure is clearly visible when he finally hits the "Mega Win".
Casino777.be is the online gaming site of Casino de Spa and has become the largest online casino in Belgium. Underlining the achieved popularity, the company created the new television advert that also can be seen on the Casino777.be-website or directly on YouTube: www.youtube.com/watch?v=pGkxShzGQ6I (French version).
Casino777.be and Amanet are looking back on a successful cooperation for almost three years. Currently, the Belgian online casino offers 50 different Amanet online games that are enthusing customers due to their design, great gameplay and amazing features. Furthermore, Amanet's HTML5 technology ensures easy playability on all platforms without any software download requirement.
Mrs. Tatjana Bauer-Engstberger, responsible for Amanet at AMATIC Industries, states: "The fact that Casino777.be chose an Amanet game for this key TV spot featuring Jean-Claude Van Damme shows how popular our online games have become".
Jean-Christophe Choffray from the Ardent Group, of which Casino777.be is part, says: "Amanet games have proven to be very popular with Casino777.be players, which is why we have picked "Book of Queen" to feature in our TV campaign with Jean-Claude Van Damme."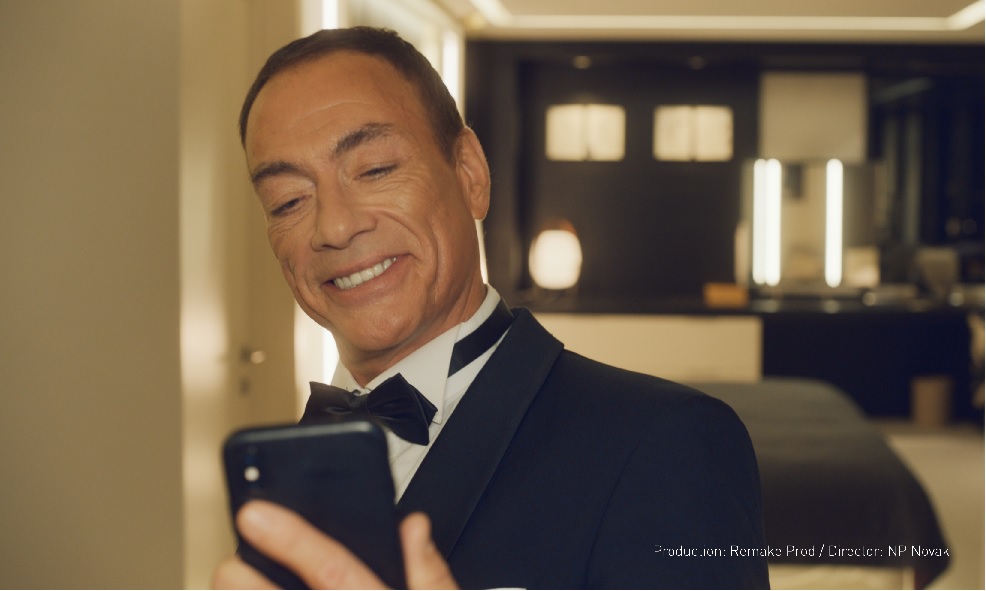 You can read this new release now or  later this month in one the alternative monthly news based magazines