Submitted by

admin

on Mon, 17/06/2013 - 18:02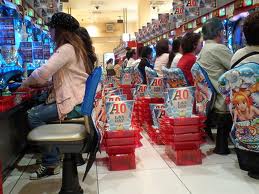 (Japan).- A bill legalising casinos in Japan is expected to be passed by year-end, Morgan Stanley says in a report issued last week. Analysts Praveen Choudhary and Mia Nagasaka wrote: "Japan is the closest it has ever been to passing a bill legalising casinos." They say the first land-based casinos could open in 2019-20 at earliest.
Several international casino operators, including Las Vegas Sands – the parent of Macau-based casino operators Sands China – have already expressed interest in Japan. US-based Wynn Resorts, which controls Wynn Macau, has also hinted its interest. Last week, opposition party Japan Restoration Party submitted a bill for legalising casinos to the Diet, the country's Legislative Assembly.It broke ranks with a 140-member cross-party group that wants to delay such a move until after upper house elections scheduled for June.
Report by Morgan Stanley