Submitted by

admin

on Tue, 11/02/2014 - 16:37

INTERBLOCK(r) NEWEST G5-HD IS BIG HIT WITH CASINO OPERATORS  @ ICE 2014
Interblock again stood out at this year's "ICE Totally Gaming 2014 London show" with its LATEST, NEWEST AND MOST INNOVATIVE G5 HD generation of gaming products and exceptional presentation of INTERBLOCK HOLOGRAM GAMING LOUNGE (IBHGL), which again received outstanding response from our dear customers.
It was with great pleasure to present following products:
*         NEW G5 HD Play Station(tm)
*         NEW G5 HD Bubble(tm) Generator with 10 G5 HD Play Stations
*         NEW G5 IB-HG(tm) 55" LCD with 05 G5 HD Play Stations with NEW mini LED sign
*         NEW G5 HD StarBar(tm)
*         IBHGL(tm) (Interblock Hologram Gaming Lounge)
*         NEW Revolutionary G5 HD Mini Roulette(tm) with 08 G5
          HD Play Stations with PID and LED sign
*         IB Multidata Terminal(tm)
*         G4 Organic Roulette(tm) FBS with 08 Play Stations and
        NEW Horizontal LED sign
*         G4 Organic Card(tm) with 07 Play Stations
*         Unique Golf Roulette Promotion
Mr. Tom O'Brien, CEO at Interblock USA, commented the show: "Each and every year we seem to somehow top the previous year. This was one of our best ICE shows to date. We may have received more confined orders at a single show then ever before. Great job team!< Mr. Miha Miklavčič, Sales Director for Europe at Interblock added: "The 2014 ICE show was another story of success for Interblock. This year we have presented the new G5 HD generation of products to the European markets, strengthen ties with our long-time partners and added some of the biggest names in the EU casino industry to our customer list. The year ahead looks very positive and we can't wait to see the first G5 HD products installed in the best casinos all across Europe."
Mr. Bojan Dreven, Regional Sales Manager at Interblock, further explained:
"Our business partners were amazed with our brand new Interblock line of products, with new features and improvements that were made from G2E Las Vegas. We look forward to opening new horizons on Casino floors."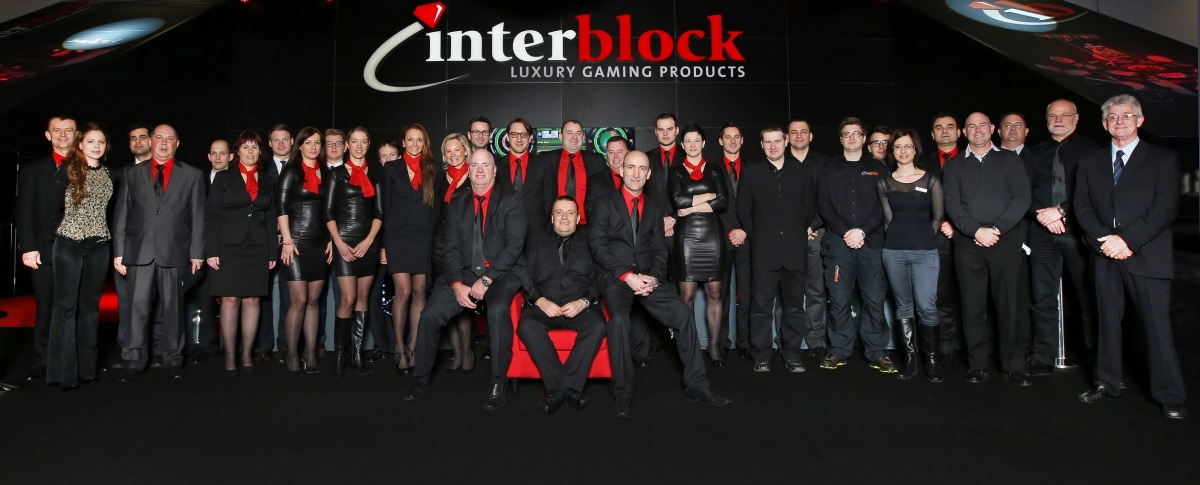 Thank you for visiting Interblock booth at 'ICE 2014' London show and special thanks for all support from company's clients, distributors and enthusiastic visitors who gave us optimistic forecasts for the year ahead!
Interblock team