Submitted by

admin

on Tue, 01/10/2013 - 18:50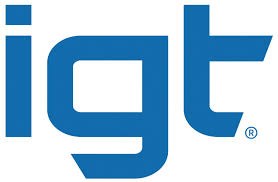 LAS VEGAS  IGT (NYSE: IGT) hits G2E this week with a bold new brand positioning to complement the Company's vision and promise to lead and transform the gaming world. Defining the cutting edge of entertainment and technology, IGT unveils a new, forward-looking brand identity for both IGT and DoubleDown Interactive that goes beyond the casino floor to reach gamers anywhere, anytime.
"This is so much more than a logo change. IGT's new communications strategy, brand look, voice and feel are perfectly aligned with our proven business strategy to create best-in-class content and to distribute it anywhere, anytime," stated Patti Hart, IGT CEO.
Only IGT has been steadily shaping the "gameosphere" of tomorrow by innovating and delivering industry firsts and bests since day one. Wide Area Progressive (WAP), Ticket-in-Ticket-Out (TITO), Multi-Layer Display (MLD), sbX server technology, Cloud capability, Wheel of Fortune® slots and DoubleDown Casino – each has transformed the industry in its own right. The courage to push forward where others sit complacently embraces the challenges of the future gaming world, where entertainment knows no borders.
"We are not changing who we are. Our Brand's next chapter is built upon what has made us great. The spirit of innovation shines through our new games on the G2E floor, as we roll out new technologies and products proudly sporting our new global visual identity," continued Patti Hart. "We know that we all win when players engage more. Whether it's the gaming experience that players of all ages crave or optimized solutions designed for operators' success on the global stage, IGT will continue to deliver beyond expectations."
More information about IGT's new brand identity is available at IGT.com/igtblue, and @IGTNews. Join the conversation at #igtblue and check out the new IGT brand video on YouTube.
IGT Resources:
·                  Play DoubleDown Casino Games
·                  Like DoubleDown Casino on Facebook
·                  Check out our other Games and Gaming Systems 
About IGT
International Game Technology (NYSE: IGT) is a global leader in casino gaming entertainment and continues to transform the industry by translating casino player experiences to social, mobile and interactive environments for regulated markets around the world. IGT's acquisition of DoubleDown Interactive provides engaging social casino style entertainment to more than 6 million players monthly. More information about IGT is available at IGT.com or connect with IGT at @IGTNews or facebook.com/IGT. Anyone can play at the DoubleDown Casino by visiting http://apps.facebook.com/doubledowncasino or doubledowncasino.com