Submitted by

admin

on Thu, 06/02/2014 - 23:15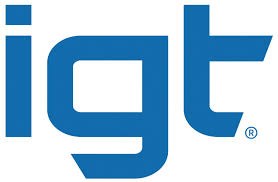 London  2014 IGT (NYSE: IGT) a global leader in casino gaming entertainment and systems technology, today announced Groupe Tranchant's decision to implement James Cameron's AVATAR™ Video Slots  in 11 of its 16 French casinos.
The game, which is part of the IGT MegaJackpots® network, was chosen by Groupe Tranchant to provide its customers with a new, exciting and cinematic experience, and to also generate excitement around the casino with the possibility of thrilling jackpot wins.
"The MegaJackpots portfolio is an incredibly important development for the casino industry, especially when paired with globally celebrated brands such as James Cameron's AVATAR™. Groupe Tranchant recognizes that this new, cinematic and immersive experience is the future of casino gaming.  We're excited to continue this strong relationship with our key strategic partnership for IGT and the SFM LUDI as we innovate in the casino industry," said Sabby Gill, IGT Sr. VP of International Sales.
Carlo Musio at Groupe Tranchant comments: "This deal gives Groupe Tranchant the ability to truly make a splash. The James Cameron's AVATAR™ game is an immersive and exciting experience, and we are proud to bring this, as well as the chance to win MegaJackpots, to the French market. With this deal we are confident that we will become the premier French casino group destination for the most exciting casino experience."
Mr Willy De Bryun from SFM LUDI concurs with both comments and is very pleased that the Tranchant Group was first to install such a strong premium theme.
For a full look of IGT's impressive product portfolio visit www.IGT.com. Join the conversation at @IGTNews or #IGTBlue.
IGT Resources:
About IGT
International Game Technology (NYSE: IGT) is a global leader in casino gaming entertainment and continues to transform the industry by translating casino player experiences to social, mobile and interactive environments for markets around the world. IGT's acquisition of DoubleDown Interactive provides engaging social casino style entertainment to more than 6 million players monthly. More information about IGT is available at IGT.com or connect with IGT at @IGTNews or facebook.com/IGT. Anyone can play at the DoubleDown Casino by visiting http://apps.facebook.com/doubledowncasino or doubledowncasino.com