Submitted by

admin

on Tue, 30/07/2019 - 20:15
ICE Africa (2-3 October, Sandton Convention Centre, South Africa) will provide a sharp focus on consumer protection with confirmed conference streams dealing directly with the issue of socially responsible gambling as well as sessions looking at how regulation, community projects and advertising can help to safeguard and boost the perception of the industry. The content reflects ICE Africa's vision of helping to develop sustainable gaming economies built around a commitment to social responsibility.
 
ICE Africa Ambassador, John Kamara, who will be chairing a panel entitled - Tackling Responsible Gambling for a Sustainable African Gaming Industry, stated: "Responsible gaming is at the heart of any sustainable gambling economy. With Uganda implementing an outright ban of sports betting and Kenya announcing tougher regulations with a specific focus on online and mobile gambling, it is evident regulators are doubling their efforts to reform the industry. Whilst we believe a strong stance on social responsibility is key, we also believe there are methods to leverage marketing opportunities responsibly whilst still allowing the great signs of promise demonstrated by the continents' gaming industry to continue."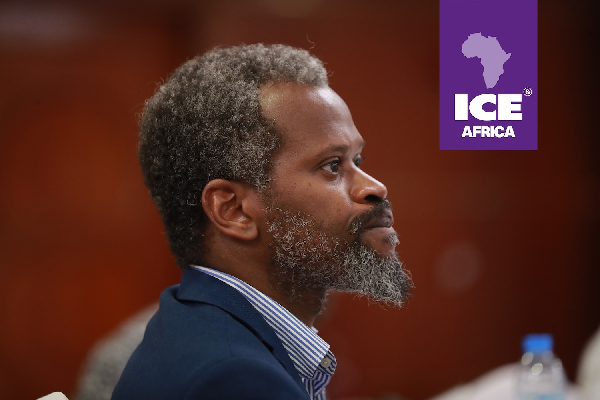 ICE Africa organisers have also confirmed that one of the conference keynotes will be Thabang Charlotte Mampane, Commissioner, South African National Lotteries Commission who is set to deliver a case study on the impact of the lottery good causes contribution and how the South African National Lotteries Commission (NLC) is seeking to secure its vision of being 'the catalyst of social upliftment'.
 
Expanding on ICE Africa's social responsibility focus, Daniel Tyler, Senior Conference Producer at Clarion Gaming, said: "The ICE brand returns to Africa at an important time for the industry with issues surrounding regulation, operation and the public perception of gaming all at the forefront of the political and social agenda. ICE Africa will provide a forum for the industry to address these challenges and help set a course for future development."
 
The two day event, which in 2018 attracted 1,597 gaming industry professionals from a total of 89 countries, will also examine the role of Know Your Customer (KYC) checks and age restriction procedures to prevent individuals from chasing unrealistic high yield accumulators as well as the upgrading of regulation and tax frameworks to benefit both national economies and the companies that are operating in African jurisdictions. 
Image:  John Kamara, Event Ambassador for ICE Africa who is set to chair the Tackling Responsible Gambling for a Sustainable African Gaming Industry panel at this year's event in October
 
To register and for more information on the exhibitors and two stream conference at gaming's only B2B pan-African event visit: iceafrica.za.com