Submitted by

admin

on Wed, 28/08/2013 - 01:51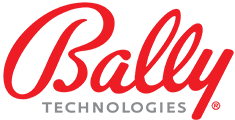 LAS VEGAS, August 27, 2013 — Bally Technologies, Inc. (NYSE: BYI) ("Bally") and SHFL entertainment, Inc. (NASDAQ Global Select Market: SHFL) ("SHFL") announced today that the applicable waiting period under the Hart-Scott-Rodino Antitrust Act of 1976 ("HSR Act") in relation to Bally's previously announced proposed acquisition of SHFL expired as of 11:59 p.m. EDT on August 26, 2013, with no action by the Federal Trade Commission or the Department of Justice.
On July 16, 2013, Bally and SHFL announced that they had entered into a definitive agreement and plan of merger pursuant to which Bally has agreed to acquire SHFL at a price per share of $23.25 in cash for total consideration of approximately $1.3 billion, subject to the satisfaction of certain pre-closing conditions.
Completion of the HSR Act waiting period satisfies one of the conditions required to finalize the acquisition.  The transaction is still subject to approval by SHFL's shareholders, required regulatory approvals, and certain other customary closing conditions.  The transaction is not subject to a financing contingency and Bally has obtained commitments for a new $1.1 billion term loan facility to finance the acquisition of SHFL.  The transaction is expected to close following the satisfactory completion of all required closing conditions.  
About Bally Technologies, Inc.
Founded in 1932, Bally Technologies (NYSE: BYI) provides the global gaming industry with innovative games, systems, mobile, and iGaming solutions that drive revenue and provide operating efficiencies for gaming operators.  For more information, please contact Laura Olson-Reyes, Senior Director, Marketing & Corporate Communications, at 702-584-7742, or visit http://www.ballytech.com.  Connect with Bally on Facebook, Twitter, YouTube, LinkedIn, and Pinterest
About SHFL entertainment, Inc.
SHFL entertainment, Inc. is a leading global gaming supplier committed to making gaming more fun for players and more profitable for operators through product innovation, and superior quality and service. SHFL operates in legalized gaming markets across the globe and provides state-of-the-art, value-add products in five distinct categories: Utility products, which include automatic card shufflers and roulette chip sorters; Proprietary Table Games, which includes live games, side bets and progressives; Electronic Table Systems, which include various e-Table game configurations; Electronic Gaming Machines, which include video slot machines; and newly introduced iGaming, which features online versions of SHFL entertainment's table games, social gaming, and mobile applications. SHFL is included in the S&P SmallCap 600 Index. Information about SHFL and its products can be found on the Internet at www.shfl.com, or on Facebook and Twitter.