Submitted by

admin

on Mon, 03/02/2014 - 19:50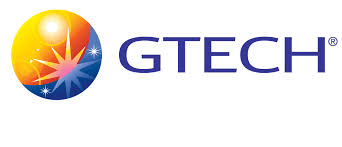 (Providence, RI USA and Oslo, NORWAY) – Through an agreement with GTECH, Norsk Tipping has launched its first range of iGaming products exclusively for the Norwegian market. The deployment of 65 games is the largest launch of its kind in the Lottery's history.
Norsk Tipping was asked by the Norwegian Ministry of Culture to develop online games to provide the Norwegian public with an attractive offering and at the same time be in the forefront of Responsible Gaming.
"With this launch, Norsk Tipping is challenging foreign betting companies not licensed in Norway by providing attractive games that are not as aggressive as the cross border operators'. Responsible Gaming is our trademark," said Norsk Tipping CEO Torbjørn Almlid.
GTECH has supplied Norsk Tipping, a World Lottery Association (WLA) member, with its award-winning iBingo product, an iCasino portfolio including a range of slot games, and eInstants designed to ensure that the new portfolio appeals to a wide range of players. The games, which are available to registered Norwegian players across mobile, tablet, and desktop channels, were launched on January 14, 2014. This is Norsk Tipping's first agreement with GTECH, which is also providing the Lottery with hosting and operational services.
"This is a much-needed and long-awaited renewal of Norsk Tipping as a provider of money games in Norway. Norsk Tipping must be up-to-date to survive as a gaming company and provide customers with attractive games. We will launch a series of new games in 2014 and we will especially concentrate on new games for mobile," continued Mr. Almlid.
"Norsk Tipping is among the world's most forward-thinking WLA members, and we are proud to be a part of this important evolution in their gaming program," said GTECH International CEO Walter Bugno. "Thanks to GTECH's vast experience in both the commercial iGaming market and the traditional WLA market, the Lottery can now offer its players an entertaining and competitive iGaming portfolio while tracking player behavior across every gaming device. This gives Norsk Tipping unparalleled insights into player behavior, while strengthening its Responsible Gaming program."
As part of the five-year agreement with Norsk Tipping, which was announced in December 2012, GTECH has supplied the Lottery with its Player Services and Player Account Manager back-office system, in addition to a range of new games. The Player Account Manager system features a fully scalable and powerful open architecture that works seamlessly across platforms, securely captures all player data, and allows easy integration of third-party products. The system has been integrated with Norsk Tipping's current Player Card program, giving the Lottery a complete view of player activity across all gaming channels, including the retail gaming channel.
"We are thrilled to see these solutions come to life, thanks to GTECH's integrated platform and entertaining game solutions. GTECH has ensured a historic launch, and early indications suggest that this program expansion will well exceed our objectives," concluded Mr. Almlid.
Norsk Tipping is the latest Nordic WLA customer to benefit from GTECH's iGaming games, platforms, and services; GTECH also supplies Veikkaus in Finland and Svenska Spel in Sweden with its interactive solutions.