Submitted by

admin

on Fri, 23/05/2014 - 00:46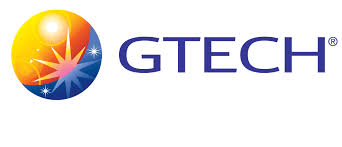 ROME (ITALY) and PROVIDENCE, RHODE ISLAND (US) – May 22, 2014 – GTECH S.p.A. has extended its agreement with the West Virginia Lottery for a two-year period commencing June 28, 2014.  During the renewal period, GTECH will deliver additional self-service products and continue the operation and maintenance of the Lottery's existing systems and terminals. The Company expects to receive revenues of approximately $20 million during the renewal period. GTECH has been the lottery technology and services provider in West Virginia since 2009. 
"Over the past five years, we have established a strong working relationship and foundation with the West Virginia Lottery," said GTECH Americas President and CEO Jaymin B. Patel.  "As we enter into this extension, we are committed to build upon that foundation and assist the Lottery in increasing its sales and returns to the state to aid education, senior citizens, and tourism."
The Company will continue to operate from a primary data center in Charleston, with a backup data center in Whitehall, and provide field services, hotline management, and instant-ticket telemarketing, warehousing, and distribution.
GTECH S.p.A. is a leading commercial operator and provider of technology in the regulated worldwide gaming markets, delivering best-in-class products and services, with a commitment to the highest levels of integrity, responsibility, and shareholder value creation. The Company is listed on the Milan Stock Exchange under the trading symbol "GTK" and is majority owned by De Agostini S.p.A. In 2013, GTECH had approximately €3.1 billion in revenues and 8,600 employees with operations in approximately 60 countries. For more information, please visit www.gtech.com.