Submitted by

admin

on Fri, 24/01/2014 - 14:06
Visitors to the IMA rightly stood with awe when they saw the Grand Arc Triple. The Grand Arc Triple is the German AWP version of the exquisite Performer gaming cabinet from AMATIC Industries. This curved and elegant design attracts the eyes of players and draws them in discover and enjoy the great selection of games.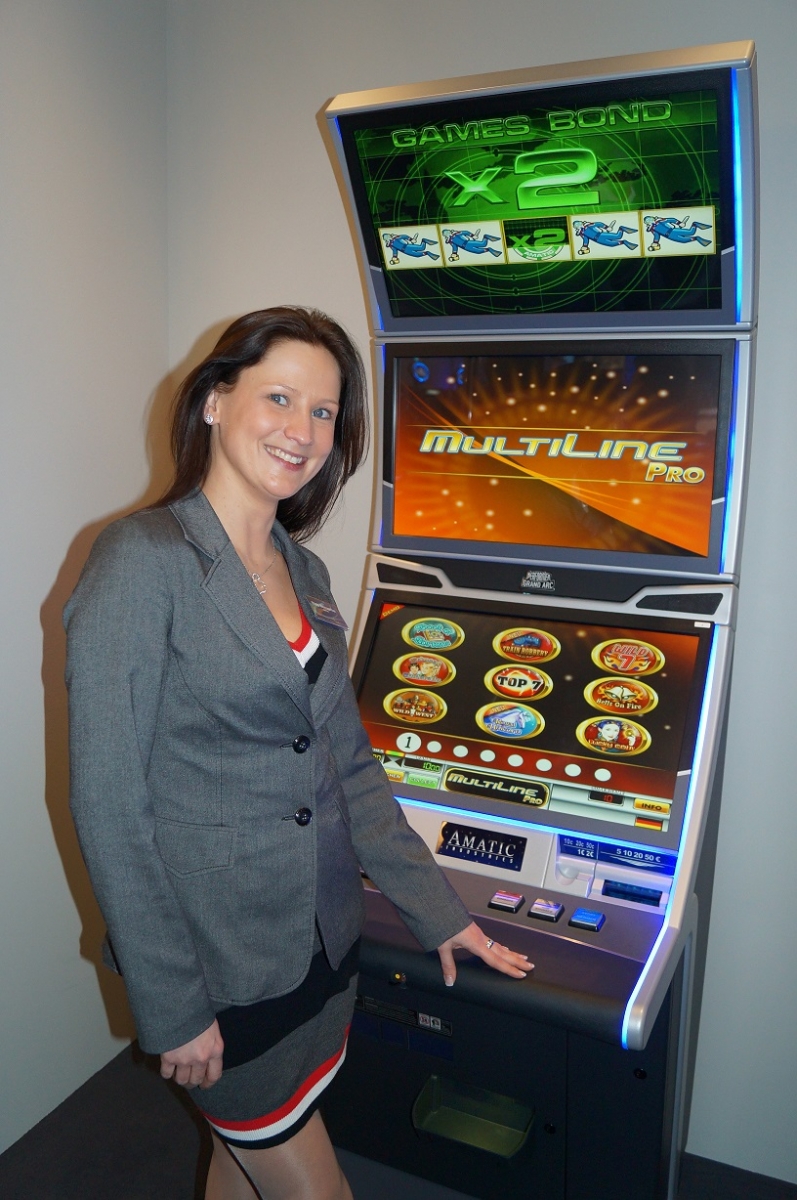 And this games selection has grown strongly as well. The AMATIC team proudly introduced the 'MultiLine GrandX Pro' games series. Customers now have a range of 60 different games to choose from. In addition, the third screen is often brought to life within the game itself when activating the GrandX feature. The Grand Arc Triple includes all the latest components, including the iPro JCM banknote recycler, for lasting gaming fun.
Tatjana Bauer-Engstberger looks back on a successful IMA, stating, "The German AWP market is currently consolidating. Increased competition amongst operators has led to a search for gaming products that stand out more, that attract players. The Grand Arc triple completely fulfils this need. We were often congratulated for bringing such an attractive AWP to the market".