Submitted by

admin

on Tue, 02/07/2013 - 00:28
LAS VEGAS, Nev. (July 1, 2013)— WhiteSand President and CEO Sal Scheri today announced the gaming-services firm has successfully completed their 11th Gaming Technology Forum with an outstanding conference program and innovative trade show.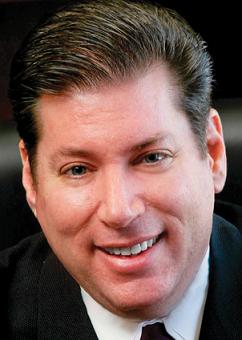 The Gaming Technology Forum drew hundreds of casino executives from around the globe where ideas and innovations were shared about moving today's casino resort to tomorrow's technology.
            Rich Williamson, Senior Vice President at BMM said: "The Gaming Technology Forum was one of the best conferences BMM has participated in recently.  The combination of great speakers, attendees, and exhibitors, along with timely and relevant content, made this conference a must attend event for anyone involved in the gaming industry and technology."
            One of the highlights of the conference included a CIO/CEO panel where gaming industry leaders shared their varying views about technology and operations.  The panel was chaired by Scheri and included Rob Goldstein, president of global gaming operations for Las Vegas Sands, David Farlin, CIO of Boyd Gaming, Bobby Soper, president of Mohegan Sun, and Tom Beauchamp, CIO of Penn Gaming.  "The Gaming Technology Forum is one conference I truly enjoy attending.  It gives me an opportunity to network with other CEO's and IT leaders in the gaming industry, and learn about the most important technology issues the industry is facing.  This year I participated in a CEO/CIO roundtable that offered unique perspectives on important issues such as online gaming, mobile technology and the future of bricks and mortar casinos" said Soper of Mohegn Sun.
"I am exhilarated about the turnout we had for this conference," said Scheri.  "Partnering with Casino Enterprise Management, we were able to reach more people and address the most important issues facing casino IT leaders today."
About WhiteSand WhiteSand Gaming LLC is a leading global gaming-services firm.  The company provides casino and resort management, as well as consulting services, to a substantial and diversified client base, including gaming corporations, regulatory agencies, tribal governments, lotteries, racetracks and resort hotels. WhiteSand's team consists of experienced professionals who possess executive-level operational experience with some of the world's top gaming companies, and extensive consulting experience as practice leaders for several of the Big Four consulting firms. Founded in 2001, the firm is headquartered in Las Vegas and maintains offices in Atlantic City, London and Macau. Contact James Nickerson at 702-798-0647or info@whitesandgaming.com.  For more information, visit www.whitesandgaming.com.