Submitted by

admin

on Wed, 04/09/2013 - 20:32
GLENDALE, Calif., — September 3, 2013 — FutureLogic, Inc., the world's leading developer of innovative ticket printing and couponing solutions, announces the launch of a new world-class service & repair facility in Phoenix, Arizona, a new customer service hotline for US customers and  the establishment of a  more comprehensive direct sales presence, service and support organization to better serve customers worldwide.
The service & repair facility and customer support hotline 1-855-FL-HELP-U (1-855-354-3578) will offer technical support, customer service, fault diagnostics, product repair, and 24-hour response to customer issues (Monday through Friday). As a value-added benefit, the new facility will also coordinate the pick-up, delivery and swap out of any FutureLogic printer under warranty within 48 hours at no cost to the customer.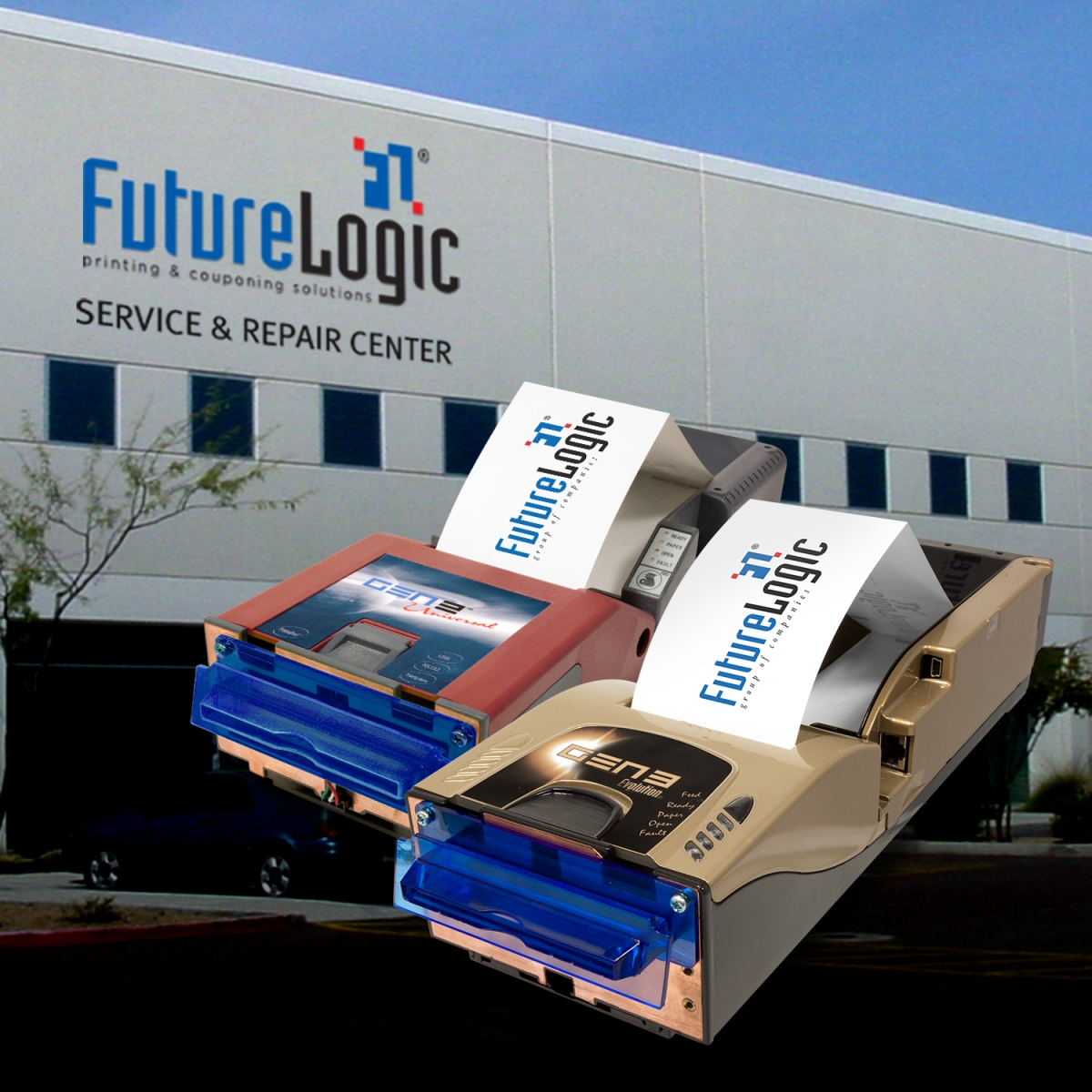 "We are constantly looking for ways to improve all aspects of our customer experience", explained Nick Micalizzi VP Sales & Marketing, North America. "I am delighted to say that FutureLogic's customers will now have access to an industry-best service & repair facility featuring a customer support hotline in Phoenix, Arizona." 
"At FutureLogic we strive to put customers first in all that we do", explained John Edmunds, FutureLogic's CMO & CSO. "From the design and development of our award-winning products, to providing the very best technical support and customer service in the industry, our passion for quality, innovation and service is second to none".
About FutureLogic, Inc.
Founded in 1983, FutureLogic is the leading developer of innovative ticket printing and couponing solutions to gaming technology providers and operators around the world. As the premier supplier of super-robust thermal ticket printers to the global gaming industry, FutureLogic has shipped more than 1.5 million printers for casino gaming, video lottery, AWP, LPM, SWP and kiosk applications worldwide. Headquartered in Glendale, CA and with offices across North and South America, Europe, Asia and Australia, FutureLogic's sales and engineering teams are ready to provide direct support and local knowledge for manufacturers and operators around the world. For more information or to contact us, please visit futurelogic-inc.com.