Submitted by

admin

on Fri, 25/04/2014 - 12:11
PHILADELPHIA– Students at Drexel University with an interest in casino operations management can now learn directly from their own casino training lab, thanks to a donation of slot machines from one of the largest gaming technology manufacturers in the world, Bally Technology.
The slot machines were installed in Drexel's Paul Peck Problem-Solving Building (101 N. 33rd St.) in April, making Drexel the first university on the East Coast to provide on-site casino gaming equipment for educational purposes.
As part of Drexel's casino management program in the recently launched Center for Hospitality and Sport Management, this new casino training lab offers students a live operational experience of slot machine protocols and mock customer interactions in a real-time learning atmosphere. Going beyond the standard text books and field trips, the slot machines enable students to study the operational elements of electronic gaming equipment.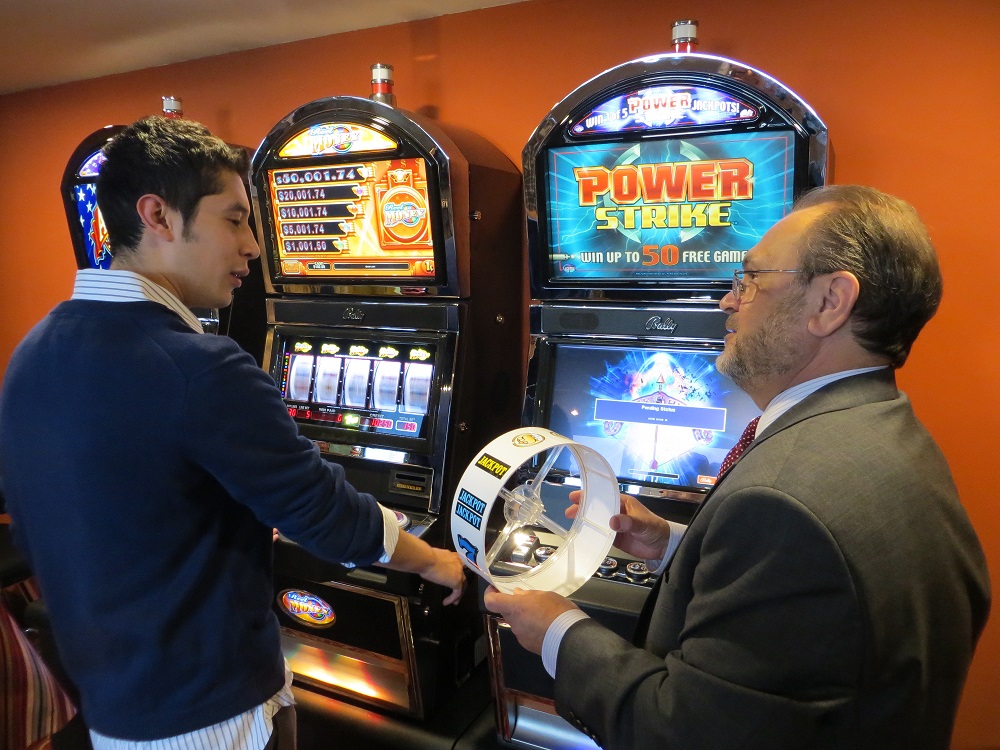 The machines will not accept currency and are subject to all of the rules and regulations that apply to casinos, including 24-hour surveillance and notification of the Pennsylvania Gaming Control Board's Enforcement Agency of every use. When not in use by casino management classes, the machines will be locked down.
"Gaming is a growing industry across Pennsylvania, the Philadelphia region in particular and the entire eastern U.S.," said Jonathan Deutsch, PhD, professor and founding director of the Center for Hospitality and Sport Management. "With the university's strengths in tourism, hospitality and food and beverage, a robust casino management program completes our model. Professor Ambrose brings new energy, enthusiasm and extensive contacts to our work and I am grateful to him for leading this initiative."
The casino management program is designed to expose students to the unique operating conditions and management challenges associated with the operation of a casino. Courses include discussions of gaming legislation, electronic boards, slot validations systems, slot communication systems, player tracking, preventative maintenance and general troubleshooting of slot machine problems. Students also gain hands-on experience through cooperative education opportunities at major industry establishments such as Philadelphia's SugarHouse Casino, among others.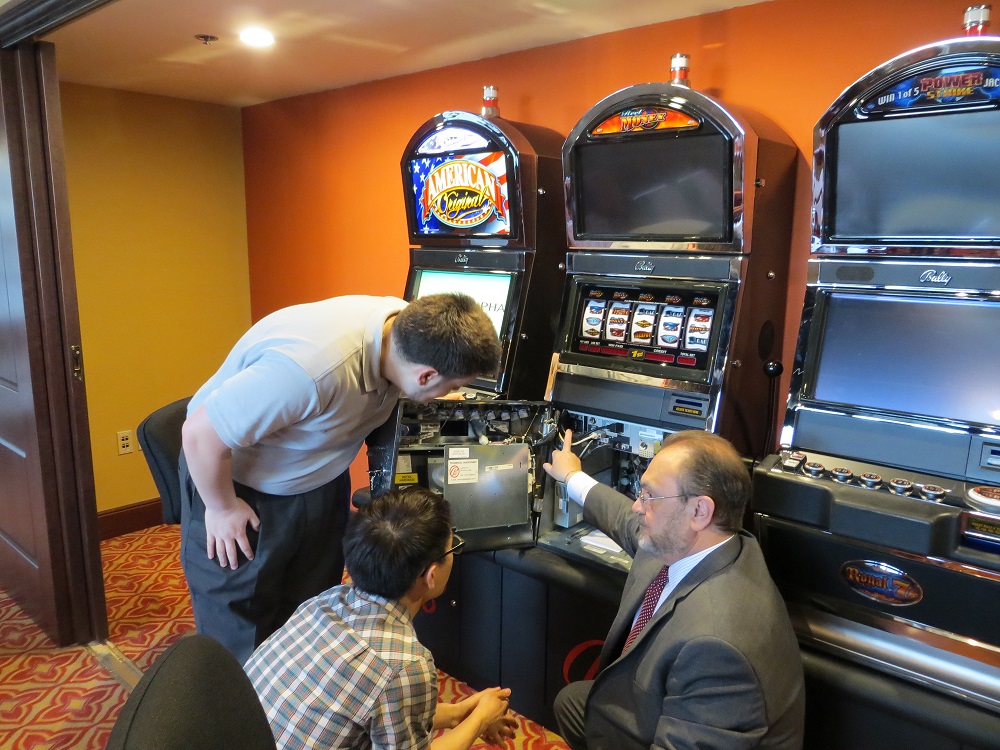 Drexel has offered a bachelor's degree in hospitality management with a concentration in gaming and casino operations since 2009, as well as an undergraduate certificate in gaming and casino operations.
"We appreciate the Pennsylvania Gaming Control Board's decision to allow us to accept this gaming equipment as an instructional tool," said Robert Ambrose, a former Atlantic City gaming executive, and a professor of hospitality and gaming in the Center for Hospitality and Sport Management.
Ambrose previously served as a member of a team of gaming executives that developed and opened the Indiana Grand Casino under the late Dennis Gomes. From 2000-2007, he served as executive director of slot and marketing operations for the Tropicana Casino Hotel in Atlantic City, where he worked since 1985. Ambrose is also an editorial contributor to several gaming magazines.
"The casino environment has radically changed in the past decade and continues to spawn new technologies and reinvented business models," said Ambrose. "At no other time in gaming's history has the casino floor faced such a degree of business challenges while undergoing so many operational changes. The aesthetically designed elements, the technology, the products, the competition and partnerships are evolving every day. As the landscape of gaming management continues changing, it is more important than ever to have educated and effective employees."
The new casino training lab will be dedicated as the Dennis Gomes Memorial Casino Training Lab after the gaming visionary, and with the support of the Gomes family. Gomes was well known in the casino industry, holding top executive position both in Las Vegas and Atlantic City. Prior to his gaming career he was a top investigator for the Nevada Gaming Commission; the 1995 movie "Casino" was based on his investigations. He is also the subject of the book Hit Me, written by his daughter Danielle Gomes and Jay Bonansinga.
The Center for Hospitality and Sport Management also recently announced the "Association of Gaming and Equipment Manufacturers Scholarship" for students interested in pursuing a career in the gaming and casino industry. The $10,000 scholarship is being sponsored by the Association of Gaming Equipment Manufacturers (AGEM), an international trade association representing manufacturers of electronic gaming devices, systems, and components for the gaming industry.
AGEM is committed to a wide variety of educational initiatives. According to Marcus Prater, AGEM's Executive Director, "Partnering with Drexel and its dedicated staff is an exciting next step for our organization. Clearly, Drexel is committed to creating a gaming-centric curriculum that will grow over time and serve as a training ground for the region's expanding gaming and casino landscape."
The program will select scholarship recipients based on a combination of academic performance and interest in the gaming and casino industry.
Drexel announced the launch of its new Center for Hospitality and Sport Management in October 2013. Formerly in the Goodwin College of Professional Studies, the freestanding academic unit includes programs in sport management, hospitality management, culinary arts and food science.