Submitted by

admin

on Thu, 27/02/2014 - 00:02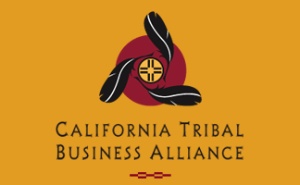 On February 21, Assemblyman Reggie Jones-Sawyer introduced AB 2291, a bill to authorize intrastate internet poker in California, developed and supported by a coalition of tribes, including CTBA Member Tribes.
The bill, which is similar to an iPoker bill introduced last year, calls for strong regulation and player protections, similar to the model currently utilized in California's brick and mortar casinos.
"California's Indian casinos are the gold standard for gaming in the industry," said Leslie Lohse, Chair of the California Tribal Business Alliance and Tribal Council Treasurer of the Paskenta Band of Nomlaki Indians. "Online gaming is still in its infancy in the U.S. As California begins to ponder dipping our toe into these murky waters, one certainty is that iPoker is the way to go. It has the largest player groups with the greatest returns. And frankly, the U.S. market needs California – our population and our experience will drive the market across the country."
AB 2291 is the result of an ongoing commitment by several California tribes to find consensus through dialogue and move an iPoker bill that could jumpstart the iPoker industry in the state.
"As tribal leaders, we are focused on moving forward with a bill that honors the commitments we have made to the people of California, while ensuring our compacts remain fully intact," said Robert Smith, CTBA Treasurer and Chairman of the Pala Band of Luiseño Indians. "Gaming is not just an industry for Indian Country – it's our livelihood. We are very protective with our compacts and very interested in ensuring California's gaming industry remains strong and maintains the integrity we have worked so hard to build."