Submitted by

admin

on Mon, 27/01/2014 - 22:05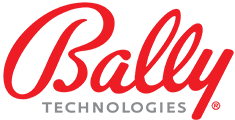 LAS VEGAS, January 27, 2014 — Visitors to Bally Technologies, Inc. (NYSE: BYI) ("Bally" or "the Company") stands #N7-140 and #S12-120 at ICE Totally Gaming in London Feb. 4-6 will experience how Bally connects the entire gaming world through cross-platform solutions that give casinos a single view of their player in the casino, on the go, and at home.
"This is our first show since acquiring SHFL entertainment in November and we will showcase a tremendous amount of new content, including table-game products," said Bally Technologies' President and Chief Executive Officer Ramesh Srinivasan. "In the past four years Bally has earned more than 80 awards for innovation. We believe our new brands, platforms, and ability to provide a single view of the player will continue that trend."
At ICE, Bally will present dozens of unique game titles, including world-class licensed branded games TITANIC™, The Magic of David Copperfield™, Grease™ Pink Ladies™, and ZZ Top Live from Texas™, along with an array of cutting-edge systems technologies and industry-leading table products.
"Bally is committed to serving the needs of the European market and operators will see that dedication in our booths at ICE this year," said Marco Herrera, Vice President of Europe, Middle East, and North Africa. "From electronic gaming machines (EGMs) and proprietary table games, to casino systems and online gaming, we are offering the most complete and dynamic range of products available in the gaming industry."
Games That Connect With Your Players
TITANIC
TITANIC video slots by Bally deliver a fully interactive and cinematic experience centered on the iconic star-crossed lovers from James Cameron's TITANIC, one of the highest-grossing films in history. Featuring scenes from the film and music from the blockbuster phenomenon, TITANIC integrates many of Bally's proven play mechanics, two base-game mystery features, and three progressive jackpots including two minor mystery jackpots and one large top award. The main attraction U-Spin bonus wheel, resembling a ship's helm, awards credits as well as one guaranteed Free Games feature – Heart of the Ocean, Make It Count, and the Safe Bonus.
The Magic of David Copperfield
The world's greatest illusionist delivers an extraordinary experience in The Magic of David Copperfield video slots, featuring mystery bonuses and a progressive jackpot award. Magical bonuses are unleashed through the "Death Saw", which awards credits, the progressive jackpot, Flying Free Games, or Levitation Free Games showing incredible video of illusions from Copperfield's legendary performances.
Grease Pink Ladies
Rizzo, Frenchy, Marty, and Jan deliver the power of "pink" in this nostalgic trip back to the 1950s at Rydell High School – featured in the hotly anticipated sequel to the Company's Grease video slot game. Grease Pink Ladies features three bonus experiences, random wilds, multipliers, and a top jackpot award. Players experience the Pink Rules, Hand Jive Kisses, and Frenchy Heartbreaker bonuses, complete with clips and music from the 1978 film.
ZZ Top Live from Texas
Classic rock meets modern slot play as the famous American blues-rock trio delivers a host of bonuses, play mechanics, and progressives in ZZ Top Live from Texas. The game awards Just Got Paid mystery credit prizes or wheel spins to win credits or one of three free-games bonuses − Live from Texas, Sharp Dressed Man, or Cheap Sunglasses. Three any-bet progressives add to the excitement. ZZ Top Live from Texas headlines some of the band's greatest hits, including "Sharp Dressed Man," "Cheap Sunglasses," "Just Got Paid," "Legs," and "Gimme All Your Lovin'", as well as loads of concert footage that will keep players rockin'.
For-Sale Content Includes New Multi-Game Suites, New Cabinets, and a New Way to Play
Bally's content for the Pro Series cabinets expands once again with a host of new games featuring engaging play mechanics, clever themes, and animated graphics that deliver an exceptional play experience.
Featured will be two new multi-game suites, each combining four popular games into one versatile platform, as well as the new Game Xchange Multi-Game, which offers operators the ability to change or add titles to the suite. With four or more games, up to four denominations, and different max-bet configurations per denomination, per game, the multi-game suites deliver a variety of options that will please any player. Bally will also showcase an array of new top-performing titles from High 5 Games, whose titles already released in Europe are delivering strong returns on casino floors.
Taking center stage at the show are two new additions to Bally's Pro Series cabinet family – the groundbreaking ALPHA 2 Pro Series Wave with the industry's first concave LCD monitor at more than 100 centimeters.
Bally's Take 'n Play will also be on display – a remarkable new product that enables players to take their game "on the go" for the first time by playing a physical slot machine on the convenience of a tablet. Take 'n Play is the industry's first technology that allows the same slot machine game to be played in more than one location by streaming the game content directly from the slot machine to a tablet. This product provides casinos with an easy, convenient solution for players who get up and leave their machine to smoke, use the restroom, or have to leave when their friend or partner is ready to move on.
Bringing More to the Table with Proprietary Table Games and Cutting-Edge Utility Products
Proprietary table games like Double Draw Poker and One for the Money will make their ICE debut, alongside the Company's first-ever roulette side bet, Back 2 Back, which lets players win up to 1,000 to 1 on a single spin.
Additionally, i-Table games will be on display. i-Table games' automated betting and wager- resolution process dramatically increases game security, accuracy and speed, resulting in more rounds per hour while eliminating errors, a key advantage on specialty table games that have complex paytables with high odds and complicated payouts. The products on display include i-Table Roulette.
From the Utilities segment, popular products like the ChipStar roulette chip sorter; the i-Score double-sided display at over 60 centimeters; the MD3 blackjack and baccarat card shuffler; and the DeckMate 2 poker room card shuffler with Shuffle Flex will be showcased. Shuffle Flex technology provides casino operators with greater flexibility on underutilized tables by introducing a groundbreaking "pay-by-the-shuffle" concept.
The cutting-edge e-Table SHFL FUSION Hybrid features a live dealer and more than 55-centimeter user-friendly widescreen electronic betting terminals. For a dynamic gaming experience, players may switch between and concurrently play baccarat, roulette, and sic bo from the same terminal with the convenient touch of a button.
Bally Systems Connect Players to Excitement, Rewards, and Faster Service
At ICE, Bally will showcase a variety of its advanced systems solutions that not only increase revenue, operating efficiencies, and drive floor-wide excitement, but also connect players to rewards and promotions through multiple channels – land based, mobile, and online.
Adding excitement and activity to Bally's Systems exhibit will be the award-winning Elite Bonusing Suite, (EBS) including Virtual Racing, Virtual Racing NASCAR®, and DM Tournaments, which have powered five world record-setting events. At the show, Bally unveils a new addition to its EBS portfolio – Bonus Tournaments. This pioneering DM Tournaments feature enables casinos to run floor-wide tournaments in which both the base game and the tournament game can be played at the same time, ensuring that there is no interruption in player-wagering activity.
Before the pioneering Super Slotline, casinos with serial floors were unable to use advanced technology such as iVIEW Display Manager and EBS to run floor-wide promotions and events that drive increased coin-in, new player's club registrations, player excitement, and even power world records. At ICE, casino operators with legacy networks will see first-hand how they can easily convert to high-speed Ethernet-style networked floors that enable the use of the latest in powerful floor-wide technologies.
Another highlight will be Enterprise Progressive System, enabling casinos to manage and audit their progressives from one central location. Secure, robust, and easy to use, it is perfect for replacing or consolidating existing progressive system and controller offerings into one powerful system.
Bally Interactive Brings More Content for Internet and Mobile, Plus Platforms to Connect
Bally's iGaming and mobile solutions are designed to give casinos a single view of the player across online, mobile, and traditional brick-and-mortar gaming platforms and provide a complete cross-platform gaming experience for both free-play and wagering.
The Company will showcase its full suite of interactive solutions, including the integration of traditional land-based and iGaming systems for enhanced cross-platform bonusing, player tracking, and business intelligence; the Bally iGaming Platform for Internet and mobile casinos; and the Bally Mobile Platform for concierge casino apps and mobile websites.
Casino operators will experience Bally's open iGaming Platform, which enables casinos to choose from best-of-breed free-play and wager-based poker, table games, video slots, bingo, and sports-betting content from some of the most popular and proven content vendors in the industry. This host of new online and mobile content includes some of Bally's most successful slot titles, big licensed brands, progressive functionality, proprietary table games, and more.
About Bally Technologies, Inc.
Founded in 1932, Bally Technologies (NYSE: BYI) provides the global gaming industry with innovative games, systems, table products, mobile, and iGaming solutions that drive revenue and provide operating efficiencies for gaming operators.  For more information, please visit http://www.ballytech.com.  Connect with Bally on Facebook, Twitter, YouTube, LinkedIn, and Pinterest.