Submitted by

admin

on Wed, 30/04/2014 - 20:00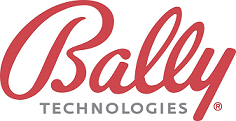 LAS VEGAS, April 30, 2014 - Bally Technologies, Inc. (NYSE: BYI) ("Bally") today announced that former The Tonight Show host Jay Leno will serve as the keynote speaker at Bally's EMPOWER Systems User Conference 2014, which will be held at Mohegan Sun in Uncasville, Conn. June 10-12. 
The world-famous actor and comedian will deliver his address at 6:30 p.m. EDT on Wednesday, June 11.
Leno created his own unique late-night style with a combination of humor, talk, and entertainment each night at 11:35 p.m. ET - the wee hours when viewers want to wind down with a few laughs before drifting off to dreamland.
One of America's premier comedians, Leno has appeared in hundreds of comedy shows around the United States for the past 20 years. He has also traveled abroad to entertain U.S. military troops with his unique brand of comedy. Leno remains passionate about performing in front of live audiences and appears regularly in Las Vegas, on college campuses around the United States, and in other venues.
This year Bally Technologies will host its 11th annual Systems User Conference, held for the second consecutive year at Mohegan Sun. The learning-driven conference is highlighted by expert speakers, customer case studies, valuable insight, hands-on training, and numerous opportunities for users of Bally Systems to network with peers, gaming-solution providers, and Bally technology experts.
Sponsors of EMPOWER 2014 are the following, listed in alphabetical order by sponsorship level: Platinum: Hewlett-Packard; Gold: NanoLumens; Bronze: Axiomtek, BCM Advanced Research,  FutureLogic, NRT Technology Corp., Optimal Payments, Seneca, Sightline Payments and Vantiv Gaming Solutions, and TransAct Technologies; Associate:10e Media, Automated Gaming Technologies (AGT), Coverity, Crane Payment Innovations (CPI), eConnect TV, ELO Touch Solutions, IBM, JCM Global, MICROS, NEWave, Olea Kiosks, and Touch Dynamic.
For more information and to register for EMPOWER 2014, please visit http://www.BallyTech.com/empower2014.
About Bally Technologies, Inc. 
With a history dating back to 1932, Las Vegas-based Bally Technologies designs, manufactures, operates, and distributes advanced gaming devices, systems and technology solutions worldwide. Bally's product line includes reel-spinning slot machines, video slots, wide-area progressives, interactive and mobile applications, and Class II, lottery, and central-determination games and platforms. Bally also offers an array of casino management, slot accounting, bonusing, cashless and table management solutions. For more information, please contact Mike Trask, Corporate Communications Manager, at (702) 584-7451, or visit www.ballytech.com. Connect with Bally on Facebook, Twitter, YouTube, LinkedIn and Pinterest.
This news release may contain "forward-looking" statements within the meaning of the Securities Act of 1933, as amended, and is subject to the safe harbor created thereby. Such information involves important risks and uncertainties that could significantly affect the results in the future and, accordingly, such results may differ from those expressed in any forward-looking statements.  Future operating results may be adversely affected as a result of a number of risks that are detailed from time to time in the Company's filings with the Securities and Exchange Commission. The Company undertakes no obligation to update the information in this press release and represents that the information is only valid as of today's date. 
 - BALLY TECHNOLOGIES, INC. -