Submitted by

admin

on Mon, 13/05/2019 - 13:17
Madrid, May 13, 2019. Codere and Real Madrid C.F. they have signed the sponsorship renewal agreement that unites the Spanish multinational in the private gaming sector with the white club for the next three seasons.
The alliance, for which Codere has been the official "Club Betting House" since 2016, is for both companies not only to share Madrid origin and global dimension, but also a leadership in their playing fields, a clear commitment to the fair play and a constant desire to excel focused on excellence.
"This agreement consolidates the international vocation of our group, which already operates online bets in Spain, Mexico, Colombia and Panama, and remains alert to the business growth opportunities that markets such as Argentina and Brazil may soon offer. It is also another manifestation of our strategy from the perspective of the client, to which we are committed to provide the best omnichannel game experience, "explains Vicente Di Loreto, CEO of Codere.
The Spanish multinational, which is present in seven countries in Europe and Latin America and also has around 7,700 face-to-face betting points, reinforces with this alliance its commitment to sport and a profitable and responsible growth, with the aim of leading the sector both digitally and face-to-face.
"An advertising context in constant transformation forces us to try to be pioneers in our strategies. The battle for a mere brand presence is a thing of the past, and relevance through content, an obligation. Expanding our relationship with Real Madrid is the best way to continue a history of creativity and innovation in terms of sponsorship strategies, which until now has been a success, "explains Ángel Fernández, corporate director of Global Brand.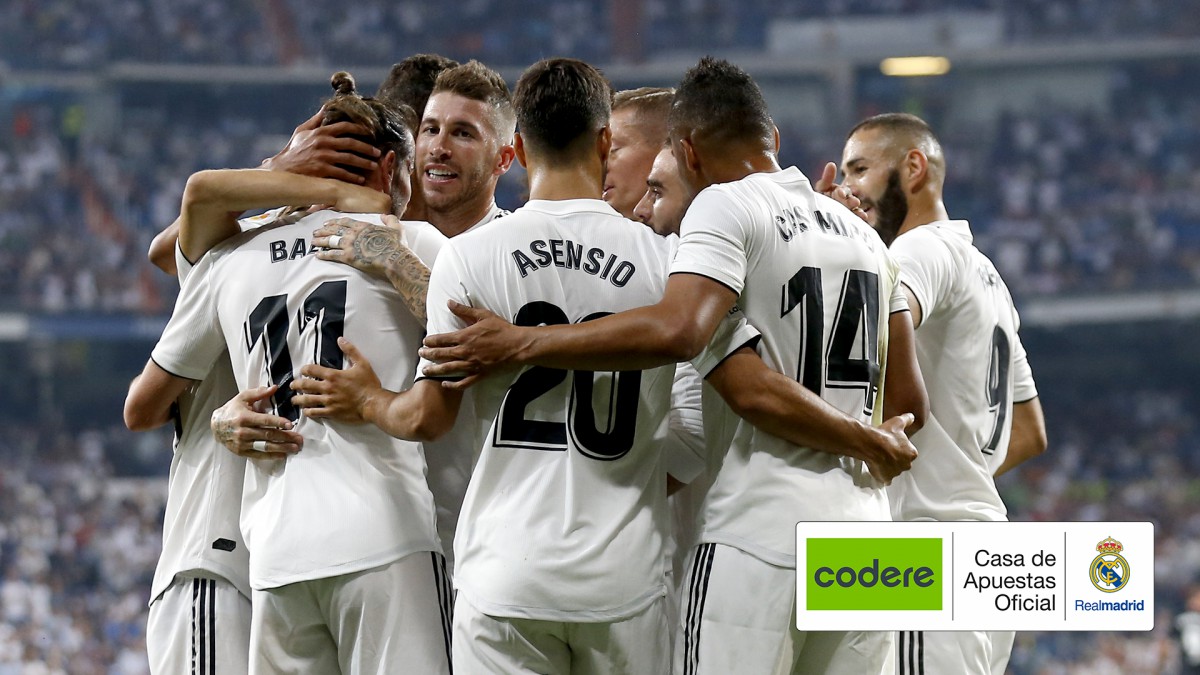 About Codere
Codere is an operator of the game, an international reference, with presence in seven countries in Europe - Spain and Italy - and Latin America - Argentina, Mexico, Panama, Colombia and Uruguay, which operates more than 57,000 machines and has about 29,537 positions of bingo and more than 7,700 sports betting terminals in Latin America, Spain and Italy through points of sale that include 148 gaming rooms, 1,119 arcade games, nearly 10,000 bars, 602 betting rooms and 4 racetracks. The Company also develops online gaming. www.grupocodere.com