Submitted by

admin

on Fri, 10/05/2019 - 12:37
Madrid, May 10, 2019. Codere, a benchmark company in the private gaming sector at the international level, renews its corporate visual identity to reinforce its digital strategy and reflect a process of cultural transformation that aims to strengthen its values ​​of transparency and integrity, excellence, innovation, efficiency and clear commitment to the customer.
In this way, after almost four decades of experience, the multinational redesigns its logo, simplifying it with a simple and uniform typology, and also abandoning the symbol of the clover that had been used so far.
"The new typology is more recognizable, younger, using green and gray tones. We have eliminated the clover because it is associated with a random component that does not correspond to new game modes. The idea is that this renewed brand is gradually the only one under which our group operates, "explains Ángel Fernández, corporate director of Marca Global.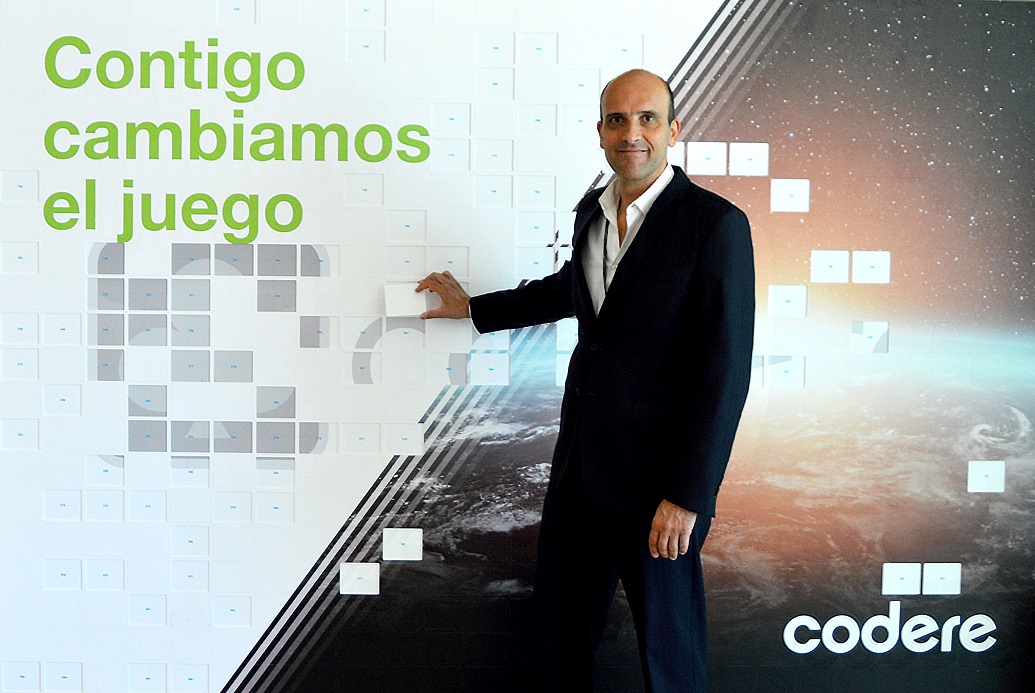 This visual identity will become a unique and global brand that is expressed in a more direct, modern and digital way, and that is designed with the purpose of giving a solid image and diffusion of the new corporate identity.
"The new visual identity is another step towards the globalization of the group and responds to a deeper transformation of our organization, with which we want to transmit both internally and externally the values ​​that define us as a company, which differentiate our offer and collaborate with the improvement of the social perception of the activity of the game ", explains Vicente Di Loreto, CEO of Grupo Codere.
Premises on which the new claim of the company has also been developed, "With us changes the game", which also expresses this constant vocation of challenge to the present, through innovation, integrity and excellence, for an improvement continuous of the customer experience.
Video Presentation download  video de presentación
About Codere
Codere is an operator of the game, an international reference, with presence in seven countries in Europe - Spain and Italy - and Latin America - Argentina, Mexico, Panama, Colombia and Uruguay, which operates more than 57,000 machines and has about 29,537 positions of bingo and more than 7,700 sports betting terminals in Latin America, Spain and Italy through points of sale that include 148 gaming rooms, 1,119 arcade games, nearly 10,000 bars, 602 betting rooms and 4 racetracks. The Company also develops online gaming. www.grupocodere.com
Google Translate  :)