Submitted by

admin

on Wed, 09/04/2014 - 18:23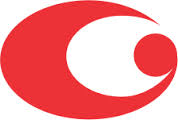 Casinos Austria International (CAI) has been successfully operating a casino in the Hungarian border town of Sopron since the 1990s. CAI holds a 75% stake in Casino Sopron, which is run in cooperation with a Hungarian partner and moved to bigger new premises at the end of 2013.
"Boldog születésnapot – Happy Birthday!" There was plenty of reason to celebrate in Casino Sopron on 26 March 2014 as the venue marked its 25th anniversary with a big birthday celebration. Numerous guests came along to celebrate the event in person, and local management put an excellent buffet that included a magnificent chocolate fountain that was as decorative as it was tempting! And no such party would be complete without the obligatory huge birthday cake!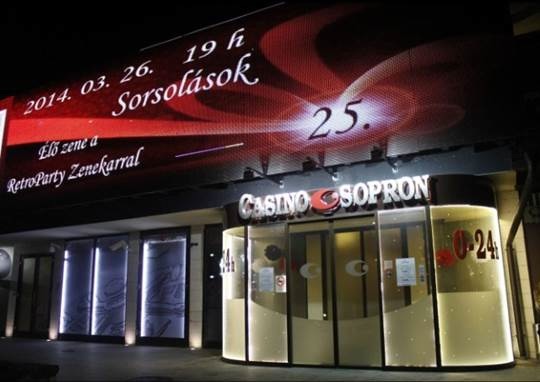 Casino Sopron has been captivating its guests in its new 1,300 square meter location in the Mediterrano complex since November 2013. The complex is brand-new, modern and home to a absolutely state-of-the-art gaming operation. An extra-large LED sign on the exterior of the building draws immediate attention to the gaming fun on offer, and 150 free parking spaces are available for casino guests – all the more reason to spend a fun evening at the popular casino. Casino Sopron offers guests an extensive choice of nine gaming tables and 201 slot machines. Customer service is an absolute priority, and the casino employs a total of 90 staff to look after its guests.
CAI Managing Directors Alexander Tucek and Christoph Zurucker-Burda were naturally on hand to extend their congratulations in person: "Casino Sopron has been a showpiece operation in an attractive location near the border for 25 years and has always attracted both local and tourist visitors alike," said Tucek. "The new-look casino in the new Mediterrano complex is modern and attractive – and provides everything our guests are looking for." Tucek was cautious about the upcoming call for tenders for casino licenses in Hungary: "You can never ultimately know what will happen. It is election year in Hungary, so everything is open. But we will of course be looking to participate in the call for tenders. After all, there are 11 casino licenses under tender – and that is an interesting prospect."
Milestones in the history of Casino Sopron
March 2014 25th Anniversary of Casino Sopron
November 2013 Relocation to new premises in the "Mediterrano" complex
2013 Casino Sopron welcomes its 1 millionth guest
January 2011 Extension of the casino's operating license for a further 5 years (to 2016)
2005 – 2009 Construction of an underground parking lot in front of the casino has a negative impact on guest numbers and revenues.
September 2001 Relocation to bigger premises in the same building proves an immediate success
March 1989 Opening of Casino Sopron in the Liszt Ferenc Cultural Center with 645 guests
1981 Casinos Austria and Danubius Hotels begin planning their joint casino operations in Hungary