Submitted by

admin

on Wed, 20/11/2013 - 12:19

Interblock together with the Terra Nova All-Suite property carried out special project, which consisted of G4 Organic Virtual(tm) with Horserace game and 12 play stations in their gaming lounge within the property in Kingston, Jamaica. Installation was successfully carried in the summer 2013, but very good performance of Interblock product lead to further expansion agreement for additional 8 player stations and additional G4 Organic Virtual(tm) Baccarat game for December 2013.
A stately 20th century Great House transformed into Kingston's most luxurious boutique hotel called Terra Nova, which offers a perfect balance of signature Caribbean hospitality and world-class business conveniences. The hotel's long-standing reputation for unparalleled, personalized service, exceptional cuisine and convenient location in the heart of Kingston's business center, makes it the hotel of choice, whether your stay there for business or pleasure. The property reflects a unique sense of style and vibrant warmth of Jamaica, and an enduring European sophistication. This style is echoed in the lavish décor, plush linens, and our sumptuous tradition of high tea and, of course, our desire to indulge our guests.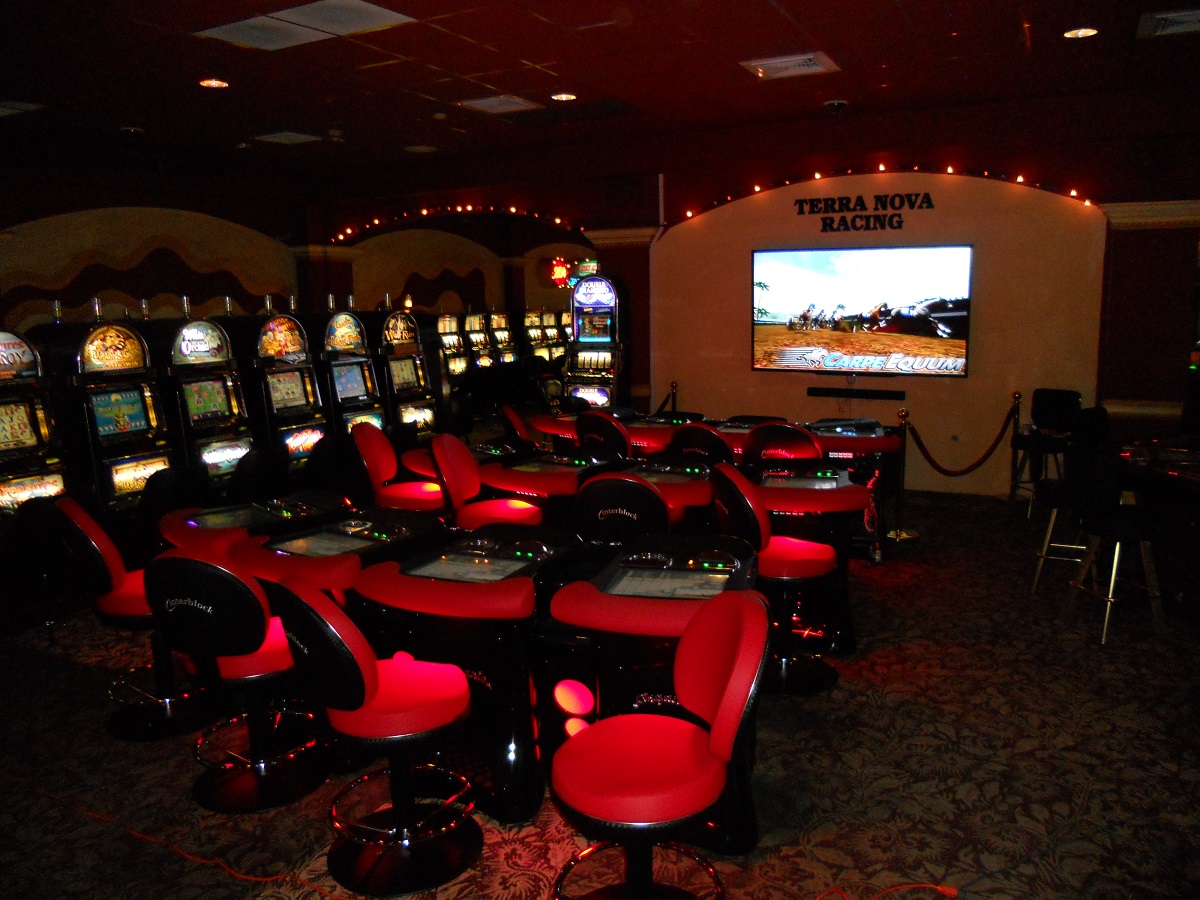 Mr. Andrew Hussey, Director of Terra Nova All-Suite property, commented the installation:
"Interblock has once again delivered a superb virtual horse racing game that our customers love at our casino at the Terra Nova All Suite Hotel in Kingston, Jamaica. The delivery was timely for our 10th Anniversary celebration, which also coincides with 10 years of buying first class machines from Interblock. We will be utilizing the versatile G4 Organic platform with the addition of the baccarat game to our existing horse race play stations before the end of 2013, also 8 new play stations to our existing complement of 12."
Mr. Klemen Sitar, Regional Sales Manager at Interblock, added:
"Jamaica has a long year tradition and lots of fans in horse racing, who are very enthusiastic and emotional about it.On the other hand, there is also growing number of players, who are interested into the baccarat game.
Our G4 Organic platform fits to this equation as a perfect solution, because it allows players to easily select from popular games to upgrading the existing systems of playing."
Interblock company would like to express gratitude to Terra Nova team for all their support!  www.interblock.eu