Submitted by

admin

on Mon, 25/11/2013 - 16:53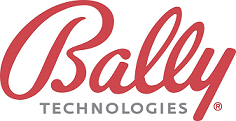 LAS VEGAS, November 25, 2013 — Bally Technologies, Inc. (NYSE: BYI) ("Bally"), a leader in gaming machines, table-game products, casino-management systems, interactive applications, and networked and server-based systems for the global gaming industry, today announced that it has completed the acquisition of SHFL entertainment, Inc. (NASDAQ Global Select Market: SHFL) ("SHFL").  As previously announced, SHFL shareholders are receiving $23.25 per share in cash for each share of SHFL stock.  The transaction is valued at approximately $1.3 billion, including assumed net debt. www.youtube.com
We are thrilled to announce the successful completion of our acquisition of SHFL, marking the beginning of a combination of two best-in-class, highly complementary and customer-centric gaming technology companies that will be even stronger together.  I want to personally thank everyone involved in the process which led to a successful and accelerated close," said Ramesh Srinivasan, Bally Technologies' President and Chief Executive Officer.  "Bally and SHFL both have a strong culture of commitment to innovation, responsive customer service, and quickly adapting to change in a fast-paced industry.  As a combined company, we believe we will enhance our ability to serve our customers, accelerate innovation, improve upon our collective product portfolio, and deliver meaningful long-term value to our shareholders."
Srinivasan continued, "We have dedicated significant resources towards integration-planning efforts over the past several months which have reinforced our expectations around the business and financial objectives for the acquisition.  Our integration-planning efforts have exceeded our initial expectations as demonstrated by the accelerated closing of the acquisition, day one assembly of a combined world-class executive management team, and rapid identification of incremental opportunities for revenue and synergy development.  We look forward to providing an update on our second quarter fiscal year 2014 earnings call in early February 2014."
In connection with the acquisition, Bally amended and restated its existing $1.1 billion credit facility and closed a new $1.1 billion Term Loan B facility with an all-in yield of 4.375 percent.  Proceeds from the new Term Loan B facility and excess capacity under the existing credit facility will be used to fund the acquisition and pay related fees and expenses.
About Bally Technologies, Inc.
Founded in 1932, Bally Technologies (NYSE: BYI) provides the global gaming industry with innovative games, table-game products, systems, mobile, and iGaming solutions that drive revenue and provide operating efficiencies for gaming operators.  For more information, please contact Laura Olson-Reyes, Senior Director, Marketing & Corporate Communications, at 702-584-7742, or visit http://www.ballytech.com.  Connect with Bally on Facebook, Twitter, YouTube, LinkedIn, and Pinterest.