Submitted by

admin

on Tue, 03/12/2013 - 18:31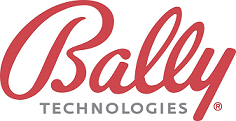 LAS VEGAS, December 3, 2013 — Bally Technologies, Inc. (NYSE: BYI), a leader in slots, video machines, table game products, casino-management, interactive applications, and networked and server-based systems for the global gaming industry, today announced SLS Hotel & Casino, the newest property on the Las Vegas Strip, has selected a wide array of Bally's innovative systems and interactive solutions.
"Bally's commitment to configuring its systems and interactive solutions to fit the unique needs of customers makes them a perfect partner," said SLS Hotel & Casino President and Chief Operating Officer Rob Oseland. "Bally offers an end-to-end approach to the gaming industry and an unparalleled commitment to the systems business. We anticipate this is the beginning of a relationship that will provide a strong return-on-investment for our new casino."
The hotel and casino is scheduled to open in the fall of 2014 with more than 1,600 guest rooms, 800 gaming machines, and 80 table games.
The agreement includes floor-wide deployment of Bally's award-winning iVIEW Display Manager (DM)™ with Elite Bonusing Suite (EBS)™, enabling SLS to offer guests tremendous bonusing events such as DM Tournaments™, U-Spin™ Bonusing, Flex Rewards™, and Virtual Racing™.
SLS will use Bally's ACSC™ slot monitoring, marketing, player-tracking, and accounting solutions, as well as the state-of-the-art Promotional Kiosk™ application, the automated dispatch and alert system Service Tracking Manager™ (STM), and Bally Business Intelligence™ to analyze and visualize data.
Additionally, SLS will utilize Bally's open iGaming Platform to provide best-in-class content from a multitude of providers, along with the integration between iGaming and ACSC player-tracking. The Company's iGaming platform is also designed for mobile integration and is ready to accommodate online gaming beyond poker, such as casino table games, video slots, and sports betting.
"The Bally product portfolio allows SLS Hotel & Casino to offer a broad loyalty program across our entire business operation," Oseland said. "We want to provide our guests a one-of-a-kind experience to reward their loyalty at hotels, nightclubs, and restaurants across the country, while having seamless integration with the new Las Vegas casino. These integrated products will eventually allow for a single view of the player, positioning us well for the future."
iVIEW DM is backward compatible on most gaming devices with a touch-screen display and provides a way for casino operators to present self-service player-account access, marketing messages, and secondary bonus games on the main game screen – without interrupting play, drawing crowds of thousands, and creating frenzied excitement across the casino.
EBS, when combined with iVIEW DM, adds dramatic new levels of excitement and anticipation to the slot-play experience. The EBS applications deliver floor-wide, personalized promotions, second-chance-to-win events, and the ability for players to earn valuable rewards − all without interrupting play on the base game.
"We are honored that SLS Hotel & Casino has chosen Bally's systems solutions for its luxury Las Vegas property," said Bally Technologies' President and Chief Executive Officer Ramesh Srinivasan. "We are able to configure all of our systems solutions to create unique possibilities for each customer. These solutions have been designed to help our partners realize significant competitive advantages, measurable ROI, increased profitability, and a single view of the player."
About SLS Hotel & Casino
SLS Las Vegas is an all-encompassing, mixed-use resort and casino with more than 1,600 guest rooms and suites, 30,000 square feet of flexible meeting space, and a collection of sbe's acclaimed restaurant and nightlife brands. When it opens in 2014, SLS Las Vegas will provide an approachable experience that will feature The Bazaar by José Andrés, Katsuya by Starck, multiple unparalleled nightlife offerings, retail by Fred Segal and additional brands currently in development. If you would like us to keep you up to date as to what is happening at SLS Las Vegas, click on "Sign Up" and provide us with your contact information.
About Bally Technologies, Inc.
Founded in 1932, Bally Technologies (NYSE: BYI) provides the global gaming industry with innovative games, table game products, systems, mobile, and iGaming solutions that drive revenue and provide operating efficiencies for gaming operators.  For more information, please contact Laura Olson-Reyes, Senior Director, Marketing & Corporate Communications, at 702-584-7742, or visit http://www.ballytech.com.  Connect with Bally on Facebook, Twitter, YouTube, LinkedIn, and Pinterest.