Submitted by

admin

on Mon, 07/03/2016 - 18:18
2016 has truly started with a bang for AMATIC INDUSTRIES. Following on from the 'Golden Dice' accolade that the AMATIC team was presented with at ICE, AMATIC Industries was yet again distinguished at the very next show – this time at the Irish Gaming Show.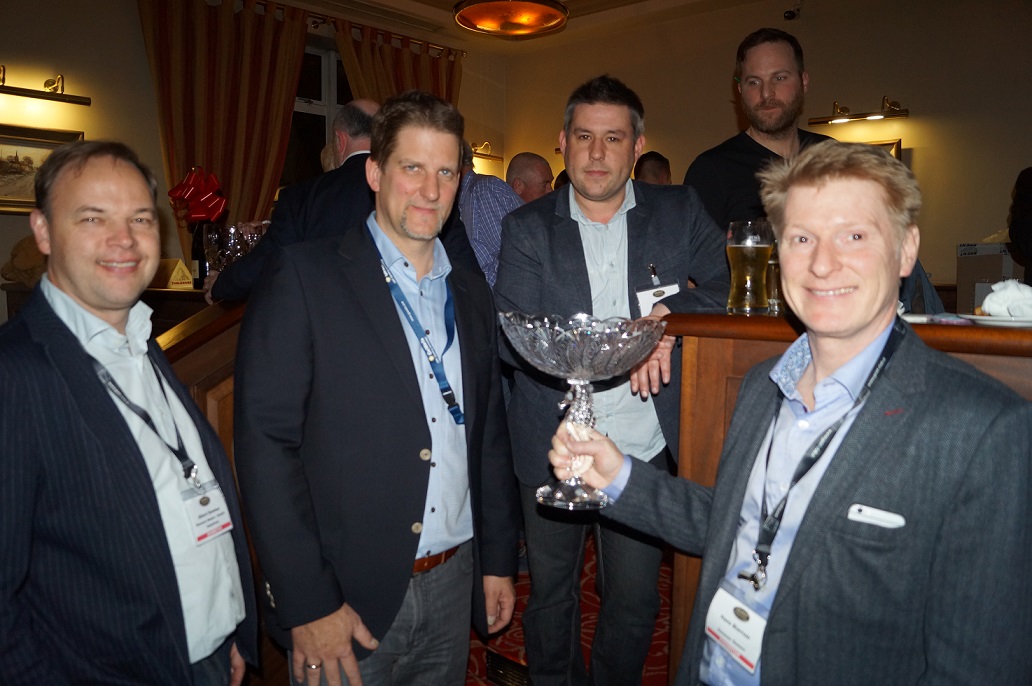 The most stylish gaming machine in Ireland – recognized by the jury of the Irish Gaming Show – is the Performer Grand Arc (PGA) from AMATIC Industries. This uniquely styled Austrian work of art stands our in any gaming location – especially the PGA with three monitors.
This accolade was the highlight of a very busy show for AMATIC Industries and local partner Genesis Games. As the long-standing partner for AMATIC Industries in the United Kingdom and Ireland, Genesis Games continues to see the demand growing for the PGA.
As the master of MULTI GAME, the games that AMATIC offers have long been enjoyed by players in Ireland. The latest games have added to this strength. For example, 'Magic Forest' already has a big following in Ireland and the new game 'Vampires' is set to continue the popularity in MULTI GAME.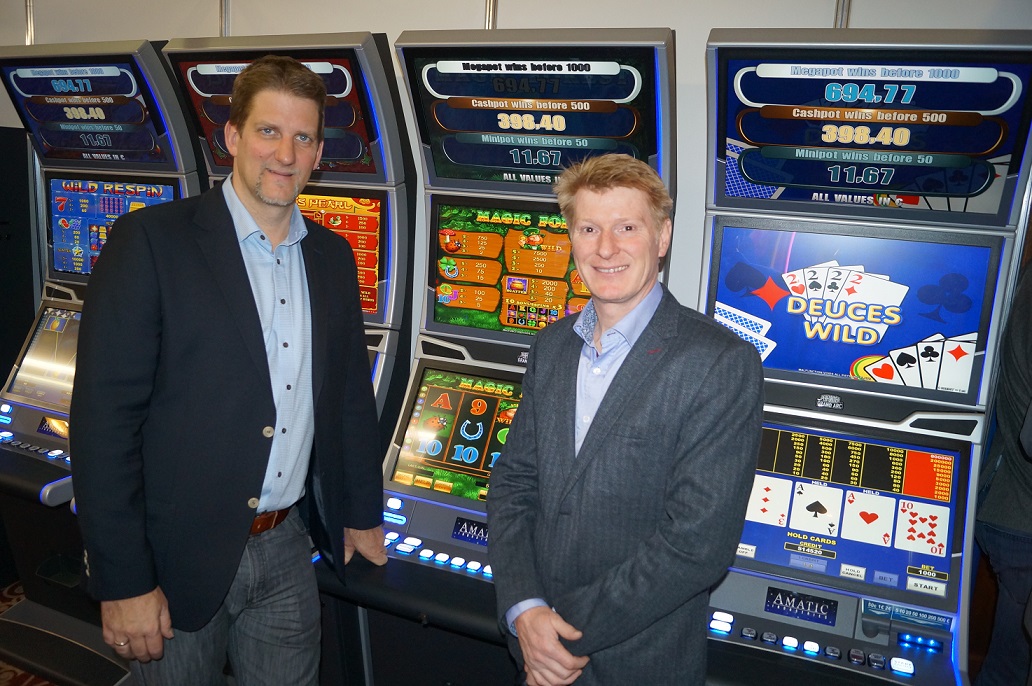 Tom Engstberger of AMATIC Industries and Hans Bierrum of Genesis Games at the Irish Gaming Show
AMATIC Industries plays a leading role in the automated roulette multiplayer market in Ireland and the Roulette Grand Jeu remains extremely popular. For this reason, AMATIC Industries has launched a retro-style Roulette Grand Jeu and players have immediately warmed to it.
"Players in Ireland can look forward to more innovations from us at AMATIC Industries", explained Thomas Engstberger, Sales Manager at AMATIC Industries. "The PGA, our ever-growing MULTI GAME, the new retro-look Roulette Grand Jeu and now the upright AMAROX gaming machine is set to be the next big thing for operators in Ireland. This all shows how dedicated we are in bringing new, exciting solutions to the market. The fact that we as only company at the show won an accolade for our machine design, well that all goes to show that players in Ireland continue to prefer to play on AMATIC gaming machines".